TNRC Event Whistleblower Protection

Harnessing knowledge, generating evidence, and supporting innovative policy and practice for more effective anti-corruption programming
TNRC Learning Series

Anti-corruption insights for conservation and natural resource management
Whistleblower protection:
An essential tool for stopping the corruption that threatens the world's forests, fisheries and wildlife
Tuesday
September 8, 2020
Time
9:00am - 10:00am Washington, DC
2:00pm - 3:00pm Cambridge, UK
4:00pm - 5:00pm Nairobi, Kenya
8:00pm - 9:00pm Bangkok, Thailand
Where
Remote Only
About the event
Conservation and management of forests, fisheries, and wildlife are suffering due to the lack of enforcement of resource protection and anti-corruption laws. Agencies charged with enforcement often lack the resources and political backing needed to prosecute fraud and bribery cases and impose meaningful sanctions. Fortunately, recent innovations in whistleblower protection provide abundant lessons that can be used to strengthen global natural resource conservation.
Environmental crimes such as wildlife poaching, illegal logging, and illegal fishing are often made possible only because of corrupt relationships between private sector actors and government officials. For example, grants of concessions in protected areas are frequently awarded to companies in return for bribes. Whistleblower protection is essential for ensuring that bribery, fraud, and other kinds of corruption are detected and prosecuted. Reprisals against whistleblowers are common; thus, whistleblower laws are needed to protect those with evidence of crimes from reprisals and otherwise to motivate them to step forward. Without whistleblowers, law enforcement officials usually lack the evidence needed to take action.
This webinar will look at the range of whistleblower mechanisms in place around the world, with a focus on key United States (U.S.) whistleblower laws. These laws apply to enforcement actions against non-U.S. companies with a business nexus to the U.S. and offer rewards to non-U.S. citizens with information not otherwise available to prosecutors. Whistleblower lawyers John Kostyack and Stephen Kohn will discuss how NGOs and others in countries suffering from illegal exploitation of natural resources can employ effective strategies for using U.S. whistleblower laws, as well as the risks that whistleblowers face. They will also discuss strategies for strengthening existing whistleblower protections, and enacting new whistleblower laws and programs, in different contexts.
Learning questions
1. What are effective strategies for reporting corrupt practices under U.S. whistleblower laws?
2. What are some of the most important innovations in whistleblower protection?
3. How do we assess opportunities to advance whistleblowing, and strategies for managing risks, in a wide variety of contexts?
About the speakers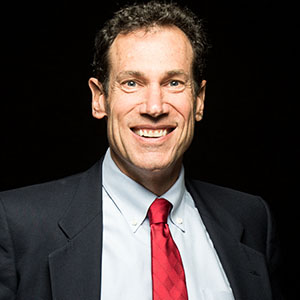 John Kostyack, Executive Director at the National Whistleblower Center (Presenter): John Kostyack is a nonprofit executive and attorney with a track record of successfully building and leading dynamic, mission-focused organizations. He has a passion for conserving wildlife and habitats, safeguarding people from the worst impacts of climate change, and fighting for democratic institutions and the rule of law. Before arriving at the National Whistleblower Center, John served for 4-1/2 years as Executive Director of the Wind-Solar Alliance, where he helped to transform the organization (formerly known as the Wind Energy Foundation) into a critical hub for joint policy advocacy efforts of the wind and solar industries, working in collaboration with major foundations. From 1994 to 2014, John served in various leadership positions at the National Wildlife Federation, including as Vice President of Wildlife Conservation. While serving as an NWF attorney, he won a series of precedent-setting cases under the Endangered Species Act and Clean Water Act and represented conservation groups before the U.S. Supreme Court in its first case addressing climate change.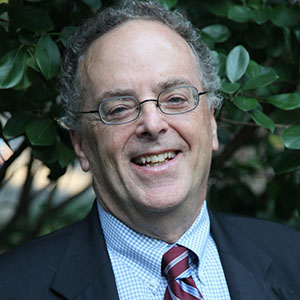 Stephen M. Kohn, Founder and Chairman of the Board at the National Whistleblower Center & Partner at Kohn, Kohn, & Colapinto (Presenter): Stephen M. Kohn is one of the nation's leading whistleblower attorneys. A founding director of the NWC, he is the author of eight books on whistleblower law, including The New Whistleblower's Handbook: A Step-by-Step Guide to Doing What's Right and Protecting Yourself (Lyons Press, 3rd Edition 2017). He serves pro bono as the Chairman of the Board of the National Whistleblower Center. Stephen is also a partner in the whistleblower law firm Kohn, Kohn & Colapinto, a leading law firm representing whistleblower clients around the world. His primary litigation focus includes representing international whistleblowers under the Foreign Corrupt Practices Act, tax fraud whistleblowers, qui tam reward laws, the False Claims Act, SEC whistleblowers and IRS whistleblowers. In 2012, the firm obtained the largest qui tam whistleblower reward given to a single individual in history ($104 million to UBS Swiss Bank whistleblower Bradley Birkenfeld) and currently represents the Danske Bank Whistleblower Howard Wilkinson who reported the largest money laundering scandal in world history, and whistleblowers in Greece whose allegations resulted in a $300 million sanction against a non-U.S. company under the Foreign Corrupt Practices Act.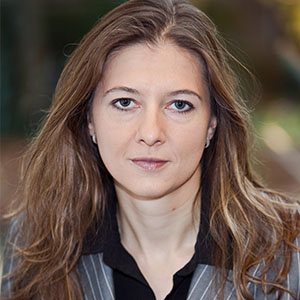 Vanda Felbab-Brown, Senior Fellow in the Center for 21st Century Security and Intelligence in the Foreign Policy program at The Brookings Institution (Discussant): Vanda Felbab-Brown is a senior fellow in the Center for 21st Century Security and Intelligence in the Foreign Policy program at Brookings. She is the co-director of the Brookings series on opioids: "The Opioid Crisis in America: Domestic and International Dimensions." Previously, she was the co-director of the Brookings project, "Improving Global Drug Policy: Comparative Perspectives Beyond UNGASS 2016," as well as of another Brookings project, "Reconstituting Local Orders." Felbab-Brown is an expert on international and internal conflicts and nontraditional security threats, including insurgency, organized crime, urban violence, and illicit economies. Her fieldwork and research have covered, among others, Afghanistan, South Asia, Burma, Indonesia, the Andean region, Mexico, Morocco, Somalia, and eastern Africa. She is a senior advisor to the congressionally mandated Afghanistan Peace Process Study Group. Felbab-Brown is the author of "The Extinction Market: Wildlife Trafficking and How to Counter It" (Hurst, 2018); "Narco Noir: Mexico's Cartels, Cops, and Corruption" (The Brookings Institution Press, 2019, forthcoming); "Militants, Criminals, and Warlords: The Challenge of Local Governance in an Age of Disorder" (The Brookings Institution Press, 2018; co-authored with Shadi Hamid and Harold Trinkunas); "Aspiration and Ambivalence: Strategies and Realities of Counterinsurgency and State-Building in Afghanistan" (Brookings Institution Press, 2013); and "Shooting Up: Counterinsurgency and the War on Drugs" (Brookings Institution Press, 2010). She is also the author of numerous policy reports, academic articles, and opinion pieces. A frequent commentator in U.S. and international media, Felbab-Brown regularly provides congressional testimony on these issues. She has also been the recipient of numerous awards in recognition of her scholarly and policy contributions. Felbab-Brown received her doctorate in political science from MIT and her bachelor's in government from Harvard University.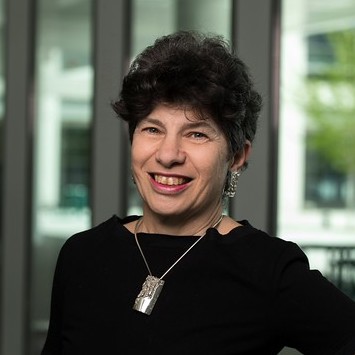 Dr. Louise Shelley, Director, Terrorism, Transnational Crime and Corruption Center, and Professor, Schar School of Policy and Government, George Mason University (Discussant):Dr. Shelley is a leading expert on the relationship among terrorism, organized crime and corruption as well as human trafficking, transnational crime and terrorism with a particular focus on the former Soviet Union. She also specializes in illicit financial flows and money laundering. She was an inaugural Andrew Carnegie Fellow. Her newest book was written while on the Carnegie Corporation and Rockefeller Foundation Bellagio Fellowship, Dark Commerce: How a New Illicit Economy is Threatening our Future, on illicit trade, the new technology and sustainability.
Image attribution: © naturepl.com / Jen Guyton / WWF; © Brian J. Skerry / National Geographic Stock / WWF; © Georgina Goodwin / Shoot The Earth / WWF-UK; © Hkun Lat / WWF-Aus