Welcome to the new worldwildlife.org
Welcome to the new website

The new site was designed to help tell the story of WWF's work around the world.

Mobile-friendly design

We've redesigned the site so that it is "responsive," meaning it will automatically optimize the experience based on the device you are using.

Larger compelling imagery

The new site features larger versions of our amazing photographs, which help tell the story of WWF's work.

"Sticky" navigation

On longer pages, which highlight our work around species, places, and environmental threats, we've added a "sticky nav" tool that allows users to navigate the page easily.

Highlighting habitats

The site features a new section highlighting habitats, and the importance of the world's diverse ecosystems.

Clear related content

The new site uses clear visuals to present related content.

Large image carousels

Large image carousels illustrate WWF's work around species, places, environmental threats, and highlight amazing travel opportunites we offer.
Conservation is all about stories—of species saved, landscapes restored, communities engaged and more. So we've designed this new site to tell the tales of WWF's work around the world, which we hope will inspire you to join us in pursuit of a harmonious future for nature and humanity.
The new website also uses a responsive design that adapts to whatever device you are using. So from your desktop computer to your tablet and smartphone, the site will maintain all of our rich content in a user-friendly format.
Start exploring—you can discover more about the species WWF works to protect; learn about the threats to species and places that WWF tackles; watch a video and see how we are all connected; and find out what you can do to make a difference for our planet.
Thank you for your commitment to conservation and your support of WWF.
Best,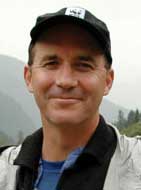 Carter S. Roberts
President & CEO
Let us know what you think. Please take our survey to provide your feedback on the new site.