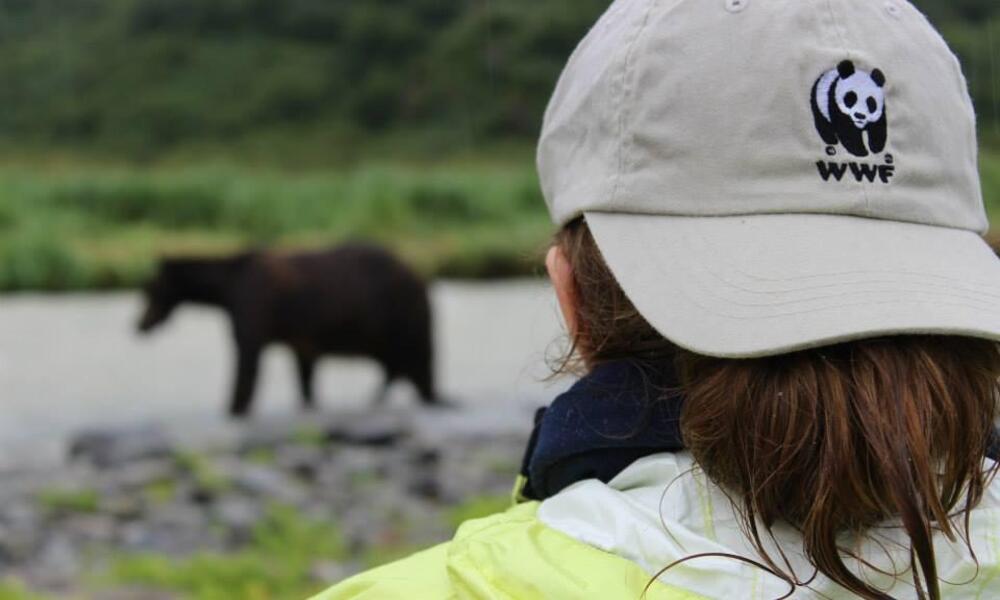 For more than three decades, WWF has offered curious travelers the opportunity to explore the world's wild places. Together with our partner Natural Habitat Adventures, we take you on wildlife-viewing expeditions throughout the world.
Benefit from our Expertise
When you travel with WWF, you travel with the expertise of the world's leading conservation organization.
Hand-crafted itineraries: We consult WWF staff and other on-the-ground experts to help us create itineraries that maximize wildlife-viewing opportunities.
WWF-trained guides: We help train guides at some of our destinations, emphasizing WWF's work in that region and how tourism, when done properly, can be vital to communities, wildlife and habitats.
WWF experts: WWF experts sometimes accompany tours, providing valuable information and insight to travelers.
Educated travelers: Information on WWF's work is provided in all pre-trip briefings to let you know what conservation activities to look out for.
Continuous learning: Every traveler receives a complimentary subscription to World Wildlife magazine and to our e-newsletters, to keep you updated on WWF's global conservation work.
Conservation in action: Some itineraries include visits to WWF work sites or with on-the-ground WWF experts.
Travel Eco-consciously
We plan our tours with conservation and the environment in mind. The only impact we leave on the places we visit is a positive one.
Conservation: A portion of your tour cost is directly contributed to WWF's general fund to support conservation work around the world.
Accommodations: We use lodges, tented camps, hotels and inns that have sound environmental practices in place.
Local communities: We visit communities that are motivated to manage their natural resources, including operating communal conservancies, wildlife reserves and sustainable tourism ventures.
Ship-based tours: Our vessels for our ship-based tours make a smaller environmental impact than massive cruise ships. Aside from the wholeheartedly better travel experience they provide vs. large cruise ships, they have a smaller carbon footprint.
Carbon neutral tours: All Natural Habitat Adventures trips are completely carbon neutral. We are working with our other tour operators to make all WWF tours carbon neutral in the future.
Responsible travelers: We encourage travelers to consider offsetting their travel emissions when participating on a WWF tour.
Trust in our Partnerships
We only team up with tour operators that share our mission. As a result, we collaborate with some of the top U.S.-based leaders in tourism conservation.
Best of the best: Natural Habitat Adventures was named "The World's #1 Adventure Travel Outfitter" for 2013 by Outside Magazine.
Carbon neutral travel: NHA is the world's first carbon neutral travel company. That means it offsets 100% of the greenhouse gas emissions from its trips, its office and all operations associated with running its business.
Small groups: Our small group sizes ensure an intimate travel experience. Our tours have a maximum of 12-16 guests; some are limited to as few as eight guests.
First-rate leaders: We work with the finest expedition leaders. Our naturalist guides all undergo a rigorous vetting process and in-depth guide training.