Wild Classroom Daily Activity Plans
Upcoming Livestreams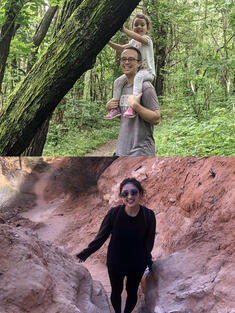 Livestream: Thursday, September 30th at 1pm EDTLeftover Lunch: How Saving Food Saves the Planet

Alex Nichols-Vinueza and Julia Borland from WWF's Food Waste team
Each year, up to forty percent of all food produced for people globally is lost or wasted. A significant contributor to this statistic is food waste from school cafeterias. Start your students on the right foot this school year by introducing responsible food habits for them to put into practice every day. Kids will learn the connection between how they treat food and the health of our planet, in hopes that they will think twice before sending their leftover lunch to the garbage.
Prepare for the session by downloading the free supplemental material pack for pre– and post–activities including bell-ringers, worksheets, Kahoot games and Wild Classroom activities.
Suggested grade level: 4th – 8th
Participate and watch live at Wild Classroom's Conservation in the Classroom page: https://www.worldwildlife.org/pages/conservation-in-the-classroom
Weekly Plans
Select a week to learn more about the available daily activities.