Wild Classroom Daily Activity Plans
Upcoming Livestreams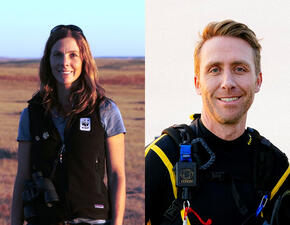 Thursday, November 19th at 2pm EST
Wild Classroom has partnered with Earth Echo International and Exploring by the Seat of Your Pants to host a series of virtual events for middle school educators and students to gain a deeper understanding into the real world conservation threats to the species featured in the book, The Endangereds.
Join us on November 19 at 2pm EST for a virtual book club with WWF's black-footed ferret expert, Kristy Bly, and author of The Endangereds, Philippe Cousteau! Kids can join with their classmates and read along, while learning more about the real-life versions of the black-footed ferret characters and their grassland habitat. Sign-up for Wild Classroom's Conservation in the Classroom program to receive notifications when registration details are available.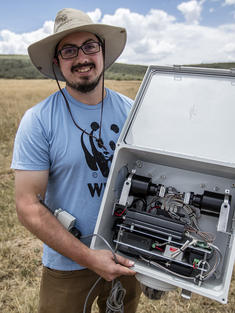 Tuesday, November 10th at 1pm EST


How Technology Can Help Wildlife with Eric Becker, Wildlife Conservation Engineer, WWF-US

As a kid, Eric Becker was a self-proclaimed 'nerd' who had two main interests: gadgets and animals. So naturally, as an adult, he followed a path that led him to combine those two passions. Eric is now a Wildlife Conservation Engineer with WWF and works to advance technologies that help protect some the world's most beloved species. Join Eric as he shares some of his favorite projects (including one recent project involving rhinos) and offers advice to young, fellow 'nerds' to inspire them to consider similar science career paths.

Participate and watch live at Wild Classroom's Conservation in the Classroom page: https://www.worldwildlife.org/pages/conservation-in-the-classroom
Weekly Plans
Select a week to learn more about the available daily activities.