We can protect life on our planet
Join together with WWF at your workplace
Workplace giving to WWF is a powerful way to help the planet. We have all kinds of tools below to help you donate, get coworkers involved, and/or show your panda pride. Questions? Contact us at workplacegiving@wwfus.org, and one of our corporate engagement officers will get in touch.
Get Involved with Just Three Easy Steps
01
Donate to WWF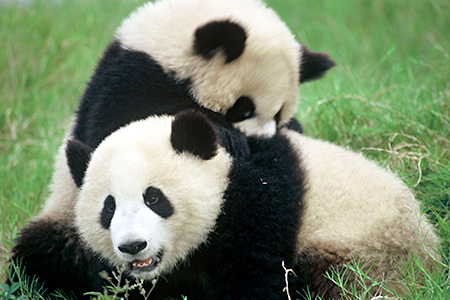 If you're a federal employee, donate to WWF through the Combined Federal Campaign by entering #12072 on your pledge card and returning it to you campaign coordinator.
If you work for a company, see if your company has a matching gifts program with WWF, by searching for the company name here.
If they do
Great news! This means your company will match your donation amount, increasing the power of your gift to WWF! To process a matching gifts donation, contact your employer and ask for a matching gift form and submit it as instructed.
If they don't
Get in touch with your company's employee giving officer or HR representative and encourage them to make WWF part of their employee giving program. Give them this link to get started: worldwildlife.org/workplacegiving. And in the meantime, if you want to start a personal fundraiser that encourages coworkers to donate, you can use our Panda Nation fundraising platform.
02
Get Coworkers Involved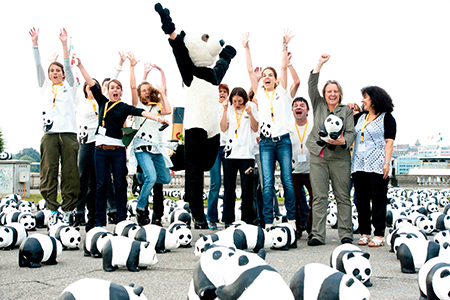 Spread the word that you gave to WWF and encourage your coworkers to do the same. Use our sample emails to engage your colleagues.
Or why not get creative with a team fundraising challenge? Coworkers in many companies have come up with great team fundraising ideas, from endangered species costume parties, to creating and selling nature-themed photobooks, to prize-based competitions.
We also encourage you to share on Yammer, Slack, or other internal channels you might use.
03
Show Your Panda Pride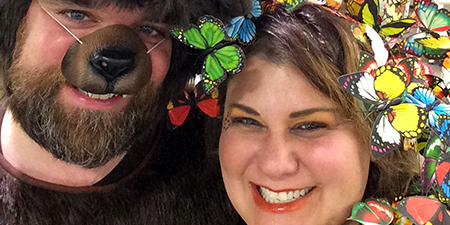 You just helped protect the future of our planet. You deserve to celebrate. Show your Panda your pride with family and friends by sharing on Twitter and Facebook.
There are so many ways to get others involved. Whichever method you choose, we've created printable posters and shareable images that you can use to help spread the word.
Shareable posters, images, videos
Share images on social media or embed in emails. Choose your favorite nature image
Print out and display WWF posters and stickers in your workspace, on your work gear, or anywhere else you like! And use FSC-certified paper if you can.
Get people excited to support WWF's work with these "Together Possible"-themed videos
The planet needs your help.
Illegal wildlife trade, deforestation, climate change, water scarcity—these are some of the big threats facing our Earth today. No one person can tackle them alone. But if we work together, we can take on anything!
Workplace giving to WWF is a powerful way to make a difference in the world. When you donate to WWF, you can proudly say you are
Saving some of the most endangered species on earth,
Combating the world's most pressing environmental problems, and
Protecting the very things that keep us alive and thriving: our forests, our oceans, our freshwater, our wildlife, our energy supply, our food supply.
And it doesn't have to stop with you. Why not become a "panda power player" at the office and get your coworkers—or even your whole company—fired up to help the planet. We have all kinds of tools above to help you donate and/or get others involved.
Have more questions about how to donate to WWF or fundraise as a team?
Contact us at workplacegiving@wwfus.org, and one of our corporate engagement officers will get in touch.