World Wildlife Fund Representatives
Have you seen World Wildlife Fund representatives in your neighborhood?
World Wildlife Fund representatives are in your neighborhood to talk to you about our conservation work, and how you can be a hero for nature!
Representatives are asking people to support WWF with a monthly donation. Representatives wear WWF-branded attire, have branded WWF lanyards, and carry material about WWF. They are equipped with tablets allowing them to securely process credit and debit card donations. The tablets make it easy for you to sign up and join a community of caring people dedicated to protecting species and conserving nature. Gifts will be accepted by credit card, debit card, or bank account withdrawal and will be immediately approved at your time of signup. For security reasons, cash or check donations are not accepted.
Dialogue Direct is the Face-to-Face Fundraising agency helping WWF acquire monthly members that support our critical global conservation work.
If you see us near you, please say hello!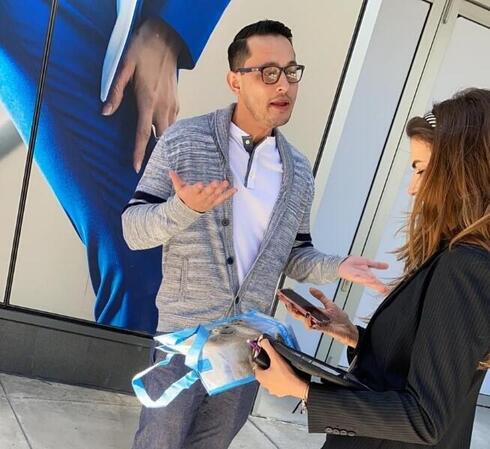 How can you identify our representatives?
h WWF Photo ID
h Tablet
h WWF Lanyard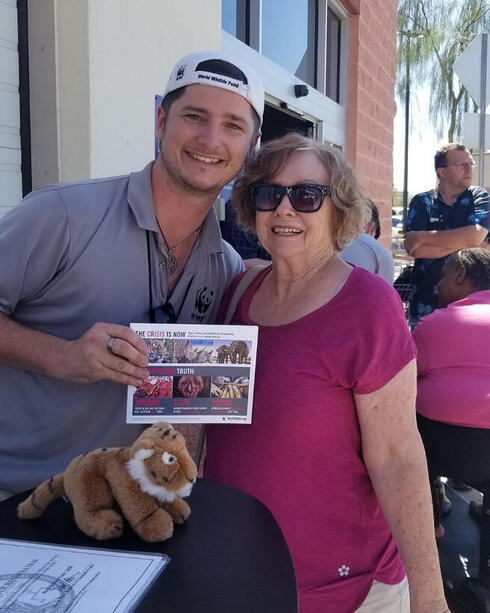 What do donors think?
"The two young men that signed up were both knowledgeable and helpful. They were impressive, very friendly, and seemed to believe in what they were promoting! I give them an A+!"
"I was very impressed with the fundraiser's knowledge about issues and concerns regarding charitable giving in general."
"They were very friendly, and I could tell they genuinely care about the animals and that's what I'm all about too."
"The rep was awesome! She was fully enthusiastic about saving animals and the environment in which they live."
Though our passionate representatives are constantly traveling across the country, you may have seen them in some of the following major cities:
h Orange County, CA
h Bay Area, CA
Is my payment information secure?
WWF and all of the service providers that we engage to process your payment maintain compliance with Payment Card Industry (PCI) standards for data security. Keeping your sensitive payment information secure is a top priority for us, and all data that you enter into the payment tablet is immediately cleared.
What do you raise funds for?
From local to global, forest to ocean, wildlife to food, and everything in between, WWF has been working hard to find effective solutions for conservation so we can protect life on our planet. Here are just a few of the ways we've been making a difference around the world:
If you prefer to donate online, you can donate here today!
To confirm the identity of a representative, comment on their visit, or change your donor preferences, please call us at 800-960-0993 between 8:00 am to 10:00 pm ET or email [email protected].
Also, please tell us how your interaction with our representative went by taking this short survey on your experience.
Thank you so much for your support!