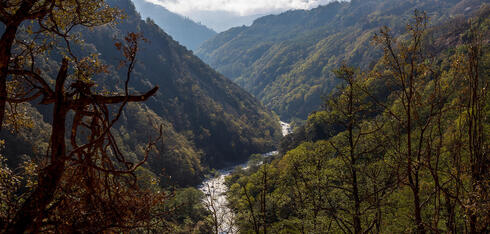 The Bhutan for Life project is dedicated to preserving the unique biodiversity and natural heritage of Bhutan. This initiative focuses on various aspects of conservation, including protecting iconic species such as tigers and snow leopards, promoting sustainable agriculture and forest management practices, and engaging local communities in conservation efforts. The project also emphasizes the importance of climate resilience and seeks to integrate conservation into national policies and development plans. Through collaboration with government agencies, local communities, and international partners, the project strives to ensure the long-term preservation of Bhutan's rich ecosystems and contribute to global biodiversity conservation efforts.

The HECO Colombia initiative represents a transformative agreement that aims to permanently protect vital systems within Colombia's protected areas. Led by WWF Colombia, and supported by a diverse range of partners, including governmental and non-governmental organizations, the agreement will allocate funds toward implementing effective management strategies, enhancing ecological connectivity, and reinforcing monitoring and surveillance systems. By ensuring the long-term protection of these critical ecosystems, the HECO Colombia initiative is making a significant contribution to preserving Colombia's rich natural heritage for future generations. Moreover, this initiative aligns with global efforts to combat climate change and safeguard vulnerable species, highlighting the importance of collaboration and sustainable practices in conservation.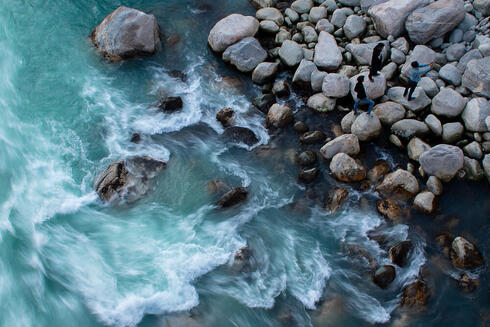 The Recharge Pakistan project aims to enhance Pakistan's climate resilience and water security by implementing cost-effective ecosystem-based adaptation strategies, such as wetlands restoration, floodplain management, and hill-torrent conservation to increase water storage and recharge. Through climate-adapted and community-based natural resource management and livelihoods, the project seeks to bring about a paradigm shift in scaling up this approach. By fostering an unprecedented collaboration between multiple government entities and WWF Pakistan, the project strives to implement nature-based solutions for vital climate change adaptation in Pakistan. This initiative will safeguard and improve the well-being and resilience of local communities.