WWF Legacy Circle Journey: Where the Buffalo Roam
For reservations and additional information, please contact Cary Costello at Off the Beaten Path (406) 414-8934 or [email protected].
About Our Expert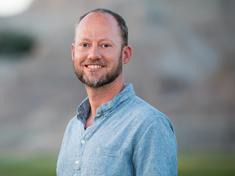 Dennis Jorgensen,
WWF-Northern Great Plains Senior Program Officer.
Dennis Jorgensen has worked for WWF as a senior program officer in the Northern Great Plains since 2007. Hired as the programs first field biologist he was based in the northern Montana prairies for five years where he gained valuable knowledge of the place, the people, and the wildlife. Dennis holds a Master's Degree in Environmental Science from the University of Calgary and completed his Master's thesis on the migrations of prairie rattlesnakes in Alberta. He manages WWF's bison restoration initiative in the Northern Great Plains, which will support the establishment of five herds of at least 1,000 bison on tribal and public protected areas by 2020 to ensure the conservation and long-term health of the species. In 2013 Jorgensen was elected vice-chair of the International Union for Conservation of Nature (IUCN) North American Bison Specialist Group and is currently participating in the IUCN Red-List assessment of the status of North American Bison. Dennis is excited for the opportunity to travel with WWF's closest friends to share the region's vibrant cultures, exquisite wildlife, and rich natural beauty.
Montana and Wyoming | September 15 – 23, 2018

Join us to explore the Northern Great Plains, one of the world's most threatened ecosystems, and two of America's greatest natural treasures: Yellowstone and Glacier National Parks. Learn how WWF is partnering with tribal nations to restore bison and the black-footed ferret. Discover Yellowstone National Park, the world's first national park and home to the largest herd of wild bison in the US.
Venture into magnificent valleys to spot bears, elk, eagles, and coyotes, and learn about Yellowstone's important role in plains bison conservation efforts. Witness Old Faithful's thrilling eruptions and peer into the abyss of the Grand Canyon of the Yellowstone. Visit Glacier National Park, a spectacular ecosystem encompassing nearly 1,600 square miles of snowcapped mountains, emerald-hued lakes, forests, and rivers.
---
RESERVATION INFORMATION AND TRIP DETAILS
Dates: September 15-23, 2018
Price: $5,650 per person, based on double occupancy
Single supplement: $1,225
Group size: Limited to 14 participants
To register or if you have questions, please contact Cary Costello at
Off the Beaten Path (406) 414-8934 or [email protected]