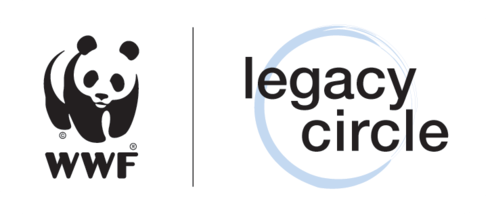 WWF Legacy Circle Journeys is an invitation-only conservation travel program for our Legacy Circle members to see firsthand the positive impact World Wildlife Fund is making.
These custom-designed journeys are led by WWF experts and offer exclusive opportunities to discover the wildlife and ecosystems we protect; meet community members whose lives are being improved because of our work; and immerse yourself in the worlds of our field staff and partners on the ground.
Come explore the best of the natural world and see how together we are making a difference for our planet.
Upcoming Trips
Recent Trips
© WWF-US / Elisabeth Kruger

The King of the Arctic

A Special Legacy Circle Journey to Canada's Hudson Bay and Churchill

Canada | October 22 – 27, 2019

Last October, WWF's own Cindy Barrington had the honor of joining WWF polar bear expert, Elisabeth Kruger and fellow Legacy Circle members in Canada to witness the largest congregation of polar bears on Earth.

Click here to see Cindy's accounts of the highlights of this incredible trip.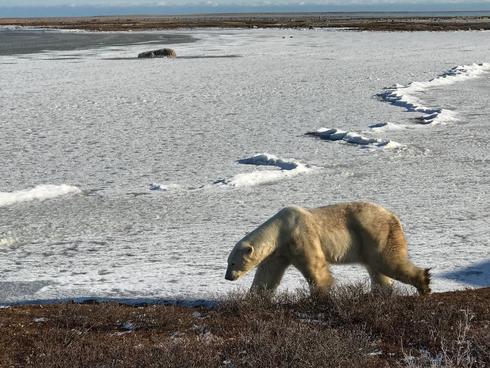 © WWF-US / Cindy Barrington
After meeting the group in Winnipeg, we took a flight to Churchill, Canada's principal Arctic-area seaport, located on the western shores of Hudson Bay. We spent four magnificent days in search of bears and enjoying the surprises the Arctic had to offer. We began with a glorious dinner on the tundra at sunset as the group got to know each other, the guide, and our rover driver.
Traveling so far north, it seemed like winter would start early for me this year, but the temperature hovered comfortably a little below freezing—warmer than expected for the Arctic. As the polar bears await frigid temperatures and the sea ice to freeze, they eagerly make their annual return to Hudson Bay to resume their seal hunt. Although they prefer to be on the ice, we were thrilled see 18 active bears out on the tundra during our two full days of bear watching. They are captivating, playful and beautiful creatures. We were even lucky enough to see a rare sight: 2 male bears "play fighting"—the elder teaching the younger one vital skills. I took a video of them, but the audio recording of our group was priceless, ranging from gasps to giggles.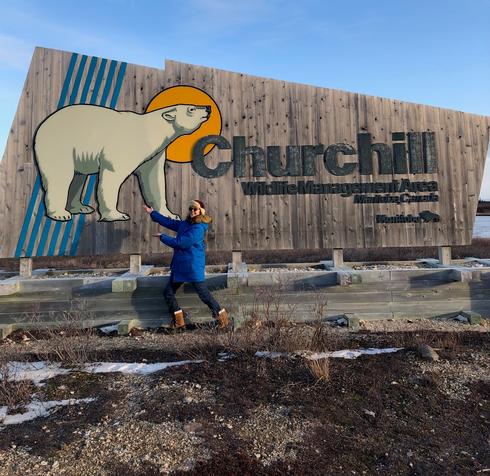 © WWF-US / Cindy Barrington
The remote town of Churchill, with less than 1000 residents, is only accessible by train or plane. It was originally inhabited by Chipewyan and Cree tribal communities. In 1700s Europeans built the Hudson's Bay Company as its first permanent settlement, which has since been home to a former military base, research stations and shipping port, and now the famed polar bear capital of the world. From our group to the guides, everything was outstanding and very well organized.
Seeing a polar bear up close is one of the highlights of my life. The size of these bears is not easy to communicate; their paws alone are the size of a tennis racket head! Our guide was knowledgeable and personable, and the trip was organized and fun! As our WWF program staff member shared her day to day experiences of her critical work with polar bears, we all became a bit closer and shared in her goals. As my second trip with WWF's Legacy Circle Journeys, it was another amazing example of how valuable it is to travel to the places where WWF does its most important work. I learned firsthand how WWF works with communities to help them protect their valuable cultural and natural assets. The opportunity to bond and share experiences with my fellow Legacy Circle members was something I always remember and look forward to traveling with another group soon.
In 2021 WWF will celebrate 60 years of protecting the future of nature. In honor of this achievement, WWF's Legacy Circle Journeys will offer five distinct journeys that showcase our earliest achievements and current endeavors. Destinations including Monarch Butterflies of Mexico, Bhutan and Nepal, The Galapagos, Southern Africa and Costa Rica. Please visit https://www.worldwildlife.org/pages/wwf-legacy-circle-journeys in the coming weeks to learn more about these special travel opportunities.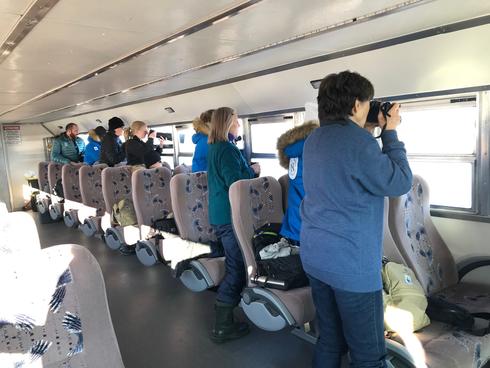 © WWF-US / Cindy Barrington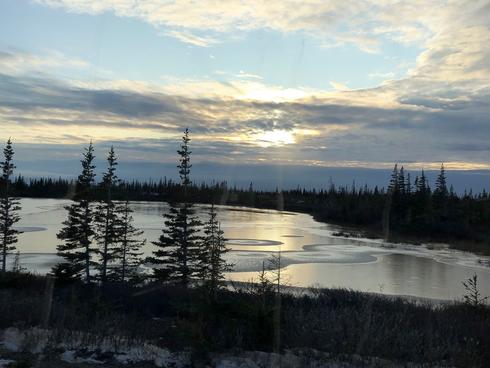 © WWF-US / Cindy Barrington