WWF & Natural Habitat Adventures: Discovering our Planet Together
Since 2003, WWF – the world's leading environmental conservation organization – has partnered with tour operator Natural Habitat Adventures (NHA) to greatly expand travel offerings available to WWF members. Chosen because of its commitment to environmentally friendly travel, NHA offers WWF members an additional range of wildlife expeditions beyond those provided by WWF Travel.
Traveling with Natural Habitat Adventures offers:
Broad opportunities to travel on wildlife expeditions worldwide.
Assurance of a shared commitment to WWF conservation and education.
Access to expert naturalists and specialists.
Complimentary two-year subscription to World Wildlife magazine
Complimentary subscription to our conservation and travel e-newsletters.
Contact with in-house experts to assist you in making travel arrangements.
A commitment to never cancel a regularly scheduled trip because of low enrollment, thus making travelers feel secure that their travel plans are guaranteed.
To learn more:
Request a copy of NHA's catalog.
Visit Natural Habitat Adventures' website for more information about additional tour offerings for WWF members.
Call NHA at 800-543-8917.
Natural Habitat Adventures has provided more than $4.5 million to World Wildlife Fund and will continue to give 1 percent of gross sales plus $125,000 annually through 2023 in support of WWF's mission.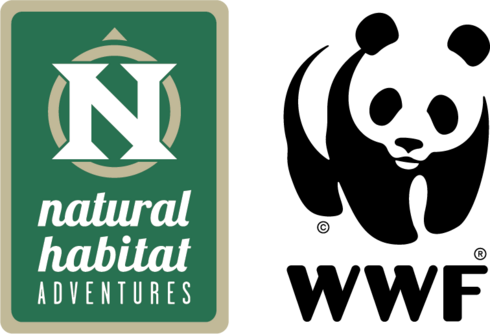 "We can see why WWF picked you to run their trips. This trip showed superb planning, coordination and staffing to give the traveler a magical, worry-free, relaxing experience."
-Robert M., Hamilton, Va.