WWF Partner Adventure: Kingdom of the Monarchs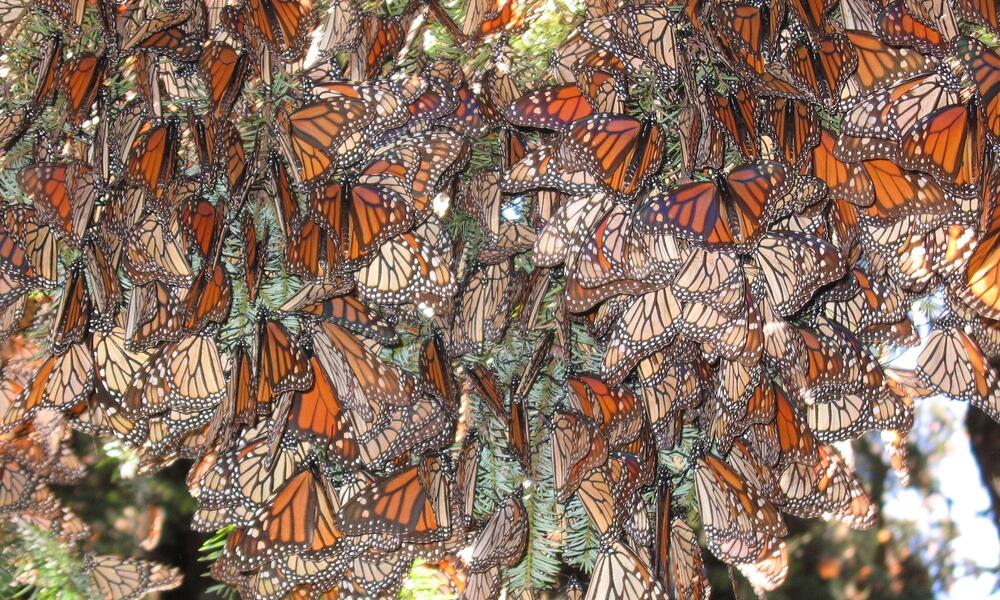 For reservations and additional information, please contact Court Whelan at Natural Habitat Adventures at 888-993-8687 or [email protected].
About Our Expert

Monica Echeverria,
WWF Communications Expert
As WWF's Deputy Director for Media and Strategic Communications, Monica has had the chance to unveil the wonders of the butterflies' world and share the uplifting story of WWF's work to protect them with reporters, scientists, and others from around the world.
In addition to this rich experience with WWF's monarch work, Monica manages Hispanic engagement communications through traditional, and social media, and promotes WWF's conservation work in Latin America among US and Hispanic media.
She joined WWF in 2001, following stints at the World Bank, the Inter-American Development Bank, and the Mexican Embassy in Washington, DC during the North American Free Trade Agreement (NAFTA) negotiations.
Monica—who is passionate about outdoor activities and scuba diving—earned her BA in Social Sciences from the Instituto Tecnológico Autónomo de México and her Masters in International Public Policy from John Hopkins University.
Mexico | February 25 – March 2, 2018

Journey with WWF communications expert and Mexico native Mónica Echeverría to her homeland's Monarch Butterfly Biosphere Reserve for a unique chance to get up close to the delicate monarch butterfly. Every year, at the end of the summer, millions of monarchs take flight on a remarkable 2,500-mile journey, from Northeast United States and Southeast Canada to their ancestral wintering grounds in the volcanic mountains of central Mexico. Join us and learn directly from experts and local commu­nities about the challenges and solutions to protect the monarch butterflies and immerse yourself in their fascinating world.
WWF's work to preserve the monarch's over­wintering habitat in Mexico's Monarch Butterfly Biosphere Reserve includes promoting thought­ful forest management, and sustainable tourism. WWF also supports sustainable projects such as mushroom production and tree nurseries that help restore the forest in the reserve and create new sources of income for local communities. After decades of work we can proudly say that we are moving in the right direction: illegal logging has dramatically decreased and monarchs are steadily recovering.
---