Humanitarian Partnerships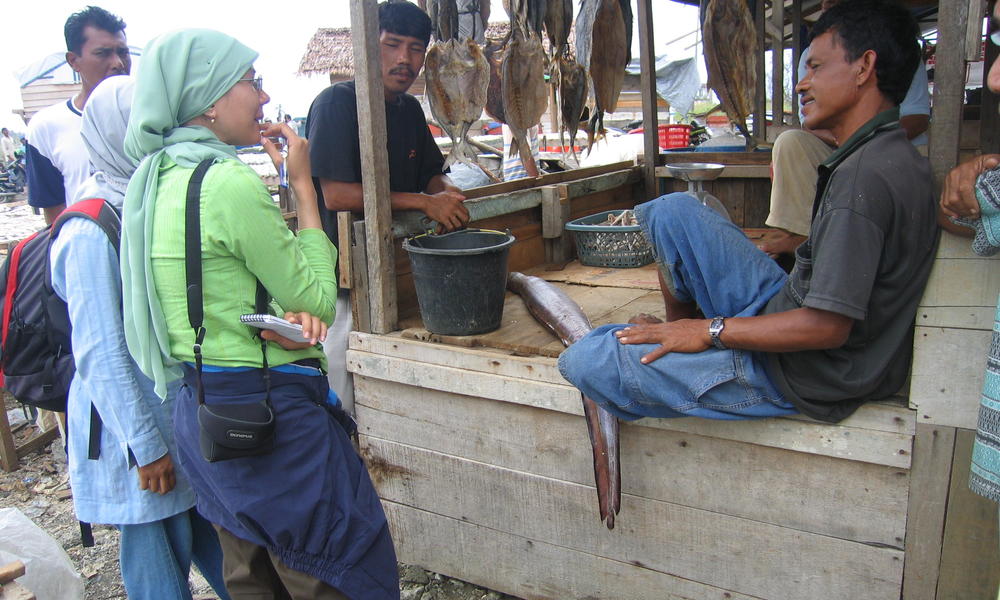 Following a natural disaster, there are two urgent priorities: the immediate needs of survivors and the restoration of devastated communities and environments. Too often, the high demand for natural resources that are needed to rebuild an area can cause further destruction to the environment and increase communities' vulnerability to future disasters.
WWF works directly with humanitarian organizations, governments and local communities to help institute better practices for disaster response. We aim to ensure that recovery, reconstruction and disaster risk reduction (DRR) efforts include considerations of environmental sustainability in order to reduce risk and vulnerability. We have applied this approach and engaged with a range of organizations on various events, including:
2006: Philippines oil spill in 2006
2008: Cyclone Sidr in Bangladesh, Cyclone Jokwe in Mozambique, Sichuan Province earthquake in China
2010: Earthquake in Haiti, earthquake and tsunami in Chile
2011: Pakistan and Thailand floods in 2011
Rebuilding Communities Post-Tsunami
The Humanitarian Partnerships Program began in 2005, when WWF and the American Red Cross formed an innovative, five-year partnership to help survivors of the 2004 Indian Ocean tsunami rebuild their communities as well as the natural environments on which they depend.
In Sri Lanka, Thailand, the Maldives, and Indonesia, we combined our expertise in humanitarian aid and environmental management to improve one of the largest international humanitarian responses in recent history.
As a global leader in delivering humanitarian aid, the American Red Cross worked to meet immediate needs and engaged in long-term recovery efforts in areas such as:
water and sanitation
housing
livelihoods
disaster management
As a leading authority on environment management, WWF advised and trained the American Red Cross and their partners on better practices for rebuilding communities with a commitment to long-term recovery success.
Green Recovery and Reconstruction Toolkit and Training Program
Over the course of this work, we gained extensive experience incorporating environmental priorities into recovery and reconstruction. Together with the American Red Cross, we used this expertise to create the Green Recovery & Reconstruction: Training Toolkit for Humanitarian Aid (GRRT), a training program designed to increase awareness and knowledge of environmentally sustainable disaster response approaches.
Although disasters wreak havoc, the rebuilding effort that follows represents a significant opportunity to rebuild communities that are more environmentally and socially sustainable than they were before.
Environment and Disaster Risk Reduction
In many cases, the root cause of disaster risk is poor environmental management. The use of environmental management to reduce disaster impact is often less costly, more effective and more socially sustainable than traditional structural measures.
When disaster risk reduction activities are being used it is critical that they address environmental sustainability. This ensures that future risk is not increased and neighboring communities are not adversely affected.
Environmentally-based activities for risk reduction that should be considered alongside more conventional, infrastructure-based activities may include:
stabilizing hillsides with vegetation
creating open spaces to absorb floodwaters
restoring mangrove cover for coastal protection against storm surge
These approaches can be an integral part of environmentally friendly disaster risk reduction and can provide multiple benefits at a reduced cost.
Press Mentions
America Adapts Podcast interviews Anita Van Breda (18:08) on the importance of incorporating environmental and natural resources management into disaster response and recovery.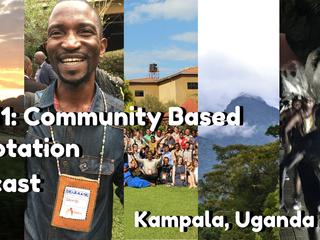 Partnerships
Building on a seven year-old pilot program in Mozambique, the CARE-WWF Alliance is now exploring opportunities to advance environmentally, socially and economically sustainable food production systems in Tanzania and Zambia.