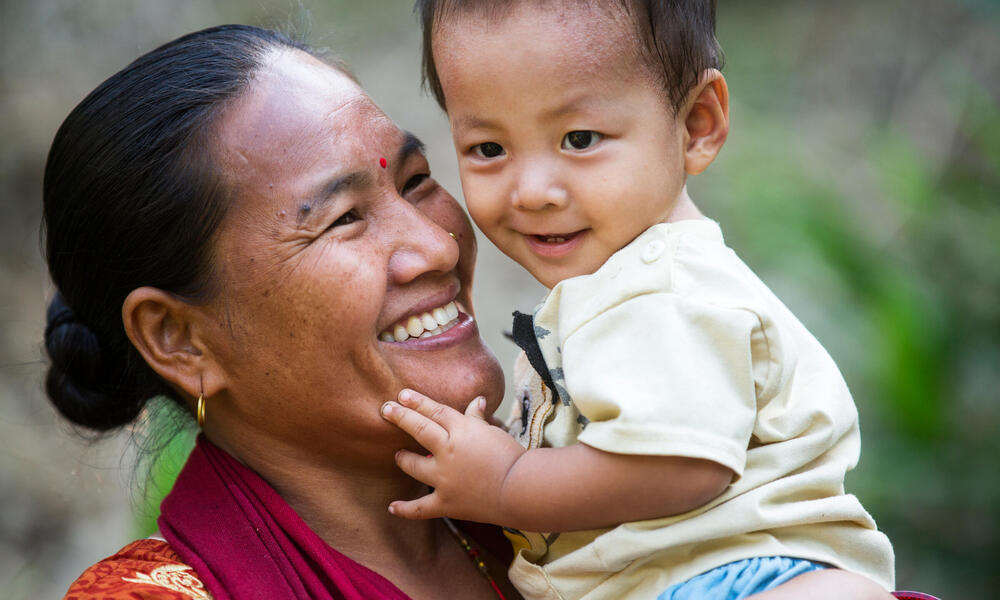 WWF works with organizations and government agencies to pursue solutions to some of the greatest threats to people and our planet—disasters, extreme poverty, and the depletion of natural resources. These challenges are interwoven, and we know that healthy communities and healthy ecosystems are mutually dependent.
Through partnerships at the national, regional, and global levels, we create programs that empower communities and individuals to build resilience to climate change, gain access to economic opportunities, manage natural resources, reduce the risk of extreme shocks, and make environmental issues a pillar of disaster recovery strategies. Together, we leverage the power of nature to tackle the world's greatest societal challenges.
Environment and Disaster Management
Along with the significant human toll of disasters, extreme events can directly affect the environment by causing physical damage that changes the landscape, waterways, and ecosystems. The process of rebuilding infrastructure, water supply systems, and livelihoods can cause a sudden demand for building materials and an over-extraction of natural resources. A degraded environment also contributes to human vulnerability, perpetuating the disaster-rebuild-disaster cycle.

Ignoring the environmental implications of disasters can leave people and nature more exposed to future risks while perpetuating environmental injustices. A forward-looking approach to disaster reconstruction and risk reduction includes employing natural assets such as food, water, shelter, and psychological and spiritual well-being. By making environmental issues a pillar of disaster recovery strategies, communities can rebuild more safely and strengthen their resilience to future shocks.

WWF's Environment and Disaster Management program collaborates with humanitarian nongovernmental organizations, government agencies, the United Nations, and academic institutions to integrate environmental considerations into disaster recovery, reconstruction, and risk reduction. The initiative was formed during the aftermath of the 2004 Indian Ocean Tsunami. In the years since it has provided support and training for crafting new approaches to environmentally responsible disaster management worldwide.
USAID
By supporting projects rooted in local communities around the world, partnerships between USAID and WWF help people and nature thrive. This local to global focus is the cornerstone of USAID's approach to international development. Sustainably managing nature can boost livelihoods, strengthen resilience to extreme events, foster economic opportunity, and improve gender equity.
CARE-WWF Alliance
The CARE-WWF Alliance focuses on sustainable solutions that lift women and men out of extreme poverty, with programs devoted to economic opportunity, gender equity, sustainable livelihoods, and natural resource conservation. Projects include helping communities in Mozambique sustainably manage fisheries, improving financial literacy and access to credit for women in Tanzania, and educating women in Nepal to manage forests in the face of climate change.
Partnerships
Agriculture is part of the solution for both climate and nature and can help achieve sustainable, equitable, resilient food systems that benefit people and the planet. And the often-underrepresented perspectives and experiences of those from local communities, especially women, are critical to successful transformation.