Because water is essential to nature, communities, and business, The Coca-Cola Company and WWF have been working together since 2007 to help conserve the world's freshwater resources.
Our global partnership is focused on helping to ensure healthy, resilient freshwater basins in the Mesoamerican Reef catchments in Mexico, Belize, Guatemala, and Honduras and the Yangtze River basin in China. Together, we are addressing the natural resource challenges that impact freshwater by measurably improving environmental performance across the company's supply chain, integrating the value of nature into decision-making processes, and convening influential partners to solve global environmental challenges.
Beyond the global partnership, WWF and The Coca-Cola Company collaborate locally in dozens of countries to create a more water-secure future.
For more information, please visit http://wwfcocacolapartnership.com.
Publications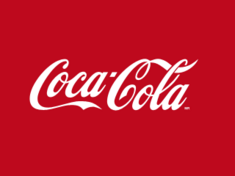 Projects
The Journey to Sustainable Sugar Begins Here

As one of the world's thirstiest crops, sugarcane has a significant environmental impact—particularly when it comes to water use and quality—on many critical regions, from Southeast Asia's Mekong River Delta to Central America's Mesoamerican Reef. Yet it can be produced in environmentally, socially and economically sustainable ways.
In Guatemala, thousands of people call the Teculutan and Pasabien watersheds home. Under the cover of iconic cloud forests, rivers flow down from the mountainous region called the Sierra de Las Minas; providing fresh water for nature and these communities, for drinking, hygiene and sanitation, agriculture, as well as for business operations and so much more.