MacGillivray Freeman Films
WWF is proud to be the official conservation partner of MacGillivray Freeman Films (MFF)'s One World One Ocean series of films. WWF and MFF's partnership is rooted in a joint mission to protect and conserve the natural world. By combining WWF's expertise in high-impact conservation programs and MFF's expertise in storytelling, it is our hope that together we can create positive social change from the ground—and silver screen—up, one story at a time.
That first story is the IMAX Entertainment and MacGillivray Freeman Films presentation Journey to the South Pacific, premiering Nov. 27, 2013 in select IMAX® 3D and IMAX® theatres. Shot entirely in the Coral Triangle, Journey to the South Pacific highlights the region's incredible species such as leatherback turtles and whale sharks, as well as conservation success stories in local communities such as Raja Ampat. Visit www.imax.com/journeytothesouthpacific for theatre locations.
The Coral Triangle is a marine area located in the western Pacific Ocean encompassing the waters of Indonesia, Malaysia, the Philippines, Papua New Guinea, Timor Leste and Solomon Islands. Seventy-five percent of the world's coral species are found here—nearly 600 different species—and more than 2000 different species of reef fish find refuge in these dazzling underwater gardens. Whales, dolphins, porpoises, dugongs, tuna and whale sharks feed, breed and migrate in these waters. And the Coral Triangle is home to six of the world's seven species of marine turtles. More than 120 million coastal people live in the Coral Triangle and rely on its coral reefs for food, income and protection from storms.
Overfishing, destructive fishing methods and nonselective fishing gear harm fragile reefs and devastate fish and other marine animal populations. A growing population and the effects of climate change also threaten the Coral Triangle. WWF supports mangrove reforestation in many areas to reduce coastal communities' vulnerability to climate change impacts. WWF also works to protect marine areas from overfishing and other stresses so that they have a better chance of recovering from climate change impacts such as coral bleaching.
How You Can Help
Donations support WWF's global conservation efforts in places such as the Coral Triangle, protecting sea turtles and other species and their habitats, and helping safeguard local livelihoods. Our work in the Coral Triangle includes projects such as:
Community patrolling of sea turtle nesting beaches
Building hatcheries to protect sea turtle eggs and hatchlings from rising sea levels, rising sand temperatures, and predators
Developing alternative sources of protein and income for local residents to reduce sea turtle meat and egg consumption
Shifting long-line fishing vessels from "J" hooks to circle hooks, which reduce sea turtle bycatch
Launching an awareness campaign to educate local consumers and reduce consumption and trade
Supporting sea turtle-based ecotourism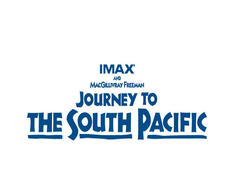 Partnerships