Advancing Responsible Lending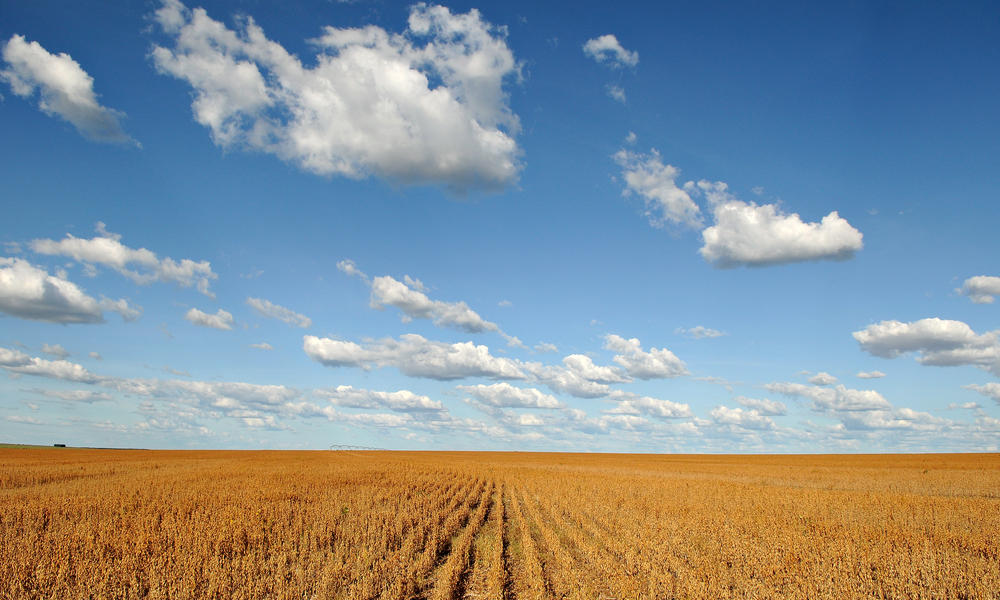 The 21st century has presented humanity with the ominous reality that, by 2050, we may face widespread insufficiency of food, fiber, and bioenergy to meet our needs. A rapidly growing global population, accelerating consumption, dietary shifts, climate change and other factors are driving unprecedented price volatility, resource shortages, and other risks in soft commodity supply chains. These challenges pose material, reputational and systemic risk to investors.
WWF seeks to help investors untangle this complexity. Through The 2050 Criteria: Guide to Responsible Investment in Agriculture, Forest, and Seafood Commodities, WWF provides investors with a field guide for identifying good performers in agricultural, forest and seafood sectors.
These commodity supply chains play key roles in meeting humanity's growing demands while simultaneously generating some of the largest and most irreversible impacts on communities and ecosystems around the world, including biodiversity loss, watershed disruption, climate change, and social conflict.
Financial institutions play a unique role in helping to establish the rules of the game and making daily operations possible. By deploying credible, mainstream criteria for responsibly indentifying and guiding investees, financial institutions can improve performance, manage risk, and help contribute to the economic and environmental sustainability of these crucial sectors.
For each soft commodity sector, The 2050 Criteria outlines:
Key features of the global market, including trade structures, data, and dynamics
Primary environmental and social risks
Key performance criteria for managing environmental and social risks
Leading third-party certifications
Major trends and opportunities
Links for additional tools and resources
Food security, and its attendant social, environmental, and economic consequences, is the challenge of the 21st century. The 2050 Criteria provides a tool and an entry point – including key performance criteria – for investors to access mainstream agricultural, forest and seafood commodities in a responsible manner.
If finance, industry and civil society align around credible indicators, we can help ensure that Earth meets humanity's current demand without compromising the prospects for human development and functioning markets in the coming decades.
Aquaculture

Aquaculture, or "seafood farming", is the fastest growing food production system in the world. The 2050 Criteria focuses specifically on global salmon and shrimp production, of which aquaculture represents 70 and 55 percent respectively. Primary environmental risks in aquaculture production can include conversion of sensitive areas such as mangroves, nutrient loading of local waterways, unsustainable feed inputs, and changes to the local gene pool with resulting biodiversity loss.

Beef

Beef is produced in nearly every country around the world, under a wide array of production systems. Consumption is primarily domestic, and beef represents humanity's third most consumed source of protein. Primary environmental risks in cattle reering can include conversion of tropical forests (most notably in the Amazon Rainforest), greenhouse gas emissions, and waste management.

Cotton

Cotton is the largest, and one of the oldest, sources of textile fibers in the world. While six countries dominate cotton production, 90 percent of cotton farms average less than one hectare in size, serving as a valuable cash crop for small farmers. Primary environmental risks in cotton production can include immense water and chemical use, while social risks can include health hazards, child labor and debt bondage.

Palm Oil

Palm oil is the world's most consumed vegetable oil. Ninety percent of oil palm fruits are produced in plantations in Malaysia and Indonesia, while India, Indonesia, and China are the largest consumers. Primary environmental risks in palm oil production can include conversion of biodiverse tropical forests, and greenhouse gas emissions from the conversion and drying of peatlands, for plantation development.

Soy

Soy is a globally traded commodity, and soybean meal is the largest source of animal feed in the world. The U.S., Brazil, and Argentina produce 90 percent of the world's soy exports. China is soy's top importer, fueling its rapidly expanding pork industry. Primary environmental risks associated with soy production can include deforestation and land conversion, most notably of the Brazilian Cerrado, a biodiversity hotspot larger than the entirety of Mexico.

Sugar

Sugar is a globally traded commodity with a fragmented production base consisting of over 100 countries. Traditionally used for sweetener, sugarcane is now also processed into ethanol, diesel, bioplastics, and a range of other products. Primary environmental risks in sugarcane production can include conversion of important ecosystems, impacts on freshwater quality and greenhouse gas emissions. Primary social risks can include forced or bonded labor, and the displacement of, or loss of ecosystem services for local communities.

Timber, Pulp, & Paper

More than half of the world's remaining four billion hectares of forest are designated as "production" or "multiple use", generating approximately $120 billion in revenues per annum. Activities can be broadly segmented into farmed production ("tree plantations") and harvesting within natural or semi-natural forests. Primary environmental and social risks associated with timber, pulp, and paper production include deforestation and forest degradation–resulting in severe biodiversity loss and greenhouse gas emissions–and the displacement of local and indigenous communities.

Wild-Caught Seafood

The seafood industry generates nearly $400 billion in revenue per annum and is a global source of protein and employment. However, as a result of growing consumer demand, modern practices, and poor regulation, approximately 87 percent of the world's fisheries are overfished or fully exploited. Primary environmental risks associated with seafood commodities can include fishery collapse, unsustainable bycatch, and encroachment on marine protected areas.

Bioenergy

Bioenergy draws from a wide range of feedstocks such as wood, fruits, seeds, and row crops. The industry has expanded rapidly in recent years, driven in part of by government mandates, with liquid biofuels production increasing from 16 billion to 100 billion liters in the past decade. Though practices vary widely, primary environmental risks associated with bioenergy production can include conversion of important ecosystems, food insecurity, and greenhouse gas emissions.

Other Terrestrial Commodities

As global population and consumption of other terrestrial commodities expand, increasing prices and land development will pressure many environments and communities. Some risks are acute, such as water or chemical usage, and can impact key ecosystems, while other impacts are dispersed and aggregate, such as greenhouse gas emissions.