Conservation Workshop Grants
Conservation Workshop Grants fund organizations to train communities, stakeholders, park guards, and others on local and regional conservation issues. These grants support training workshops with a strong hands-on learning component that will build capacity for people living in WWF priority places in select countries in Africa, Asia, and Latin America. Conservation Workshop Grants are essential to building local capacity in vulnerable communities and improving conservation efforts at a local and national scale America.
Conservation Workshop Grants cover travel expenses, meals and accommodations, room rentals, materials, and other related costs. Administrative costs are no more than 15 percent of the grant and applicants may request up to $7,500 for the proposed training.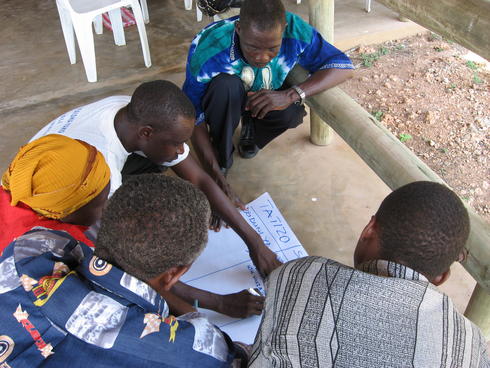 APPLICATION

The application for Conservation Workshop Grants is closed until further notice.

FOR MORE INFORMATION
For more information on Conservation Workshop Grants, please e-mail us at efn@wwfus.org.
The EFN Facebook group is also a great resource to learn about grant availability and other program news.
For information on WWF's Prince Bernhard Scholarships supporting academic degrees and short-term trainings, please visit the WWF Prince Bernhard Scholarship website.
Grant Management System provided by FluidReview