Evaluating Conservation Impacts of FSC Certification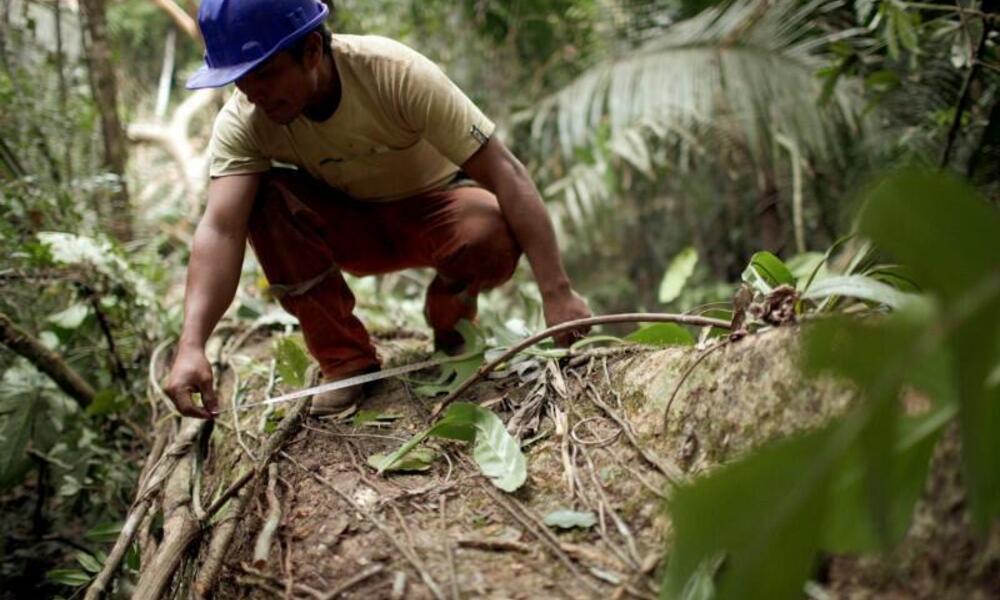 Established as a market-based instrument to drive responsible forest management, Forest Stewardship Council's (FSC) certification plays an important role in guiding responsible forest management in production forests worldwide, particularly in the tropical forests where more than half of the world's known species reside.
At present, our understanding of the environmental impacts of FSC is still limited because of wide variations in research methodologies, units of analysis and scales, as well as the diversity of forest types and legal and socio-economic settings.
WWF is partnering with reputable research institutions to apply counterfactual study methods to evaluate the environmental impact of FSC and to build a learning platform to engage broader scientific and conservation communities. The results of the research will allow WWF and partners to:
Validate and communicate the environmental benefits that the certification system provides;

Implement evidence-based management and policy reforms that enhance conservation return on investment;

Deliver replicable framework and methods for robust monitoring and evaluation of conservation impacts for FSC and other terrestrial certification schemes
Project Design
The project is comprised of three components:
Empirically assess the extent to which FSC certification has retained greater and richer forest cover in comparison with non-FSC-certified FMUs, using remote-sensing and GIS data

Assess the status of biodiversity and socio-economic benefits accrued by communities in FSC and non-FSC forest concessions through field-based data collection

Develop and disseminate standardized research frameworks and guidance for environmental impact monitoring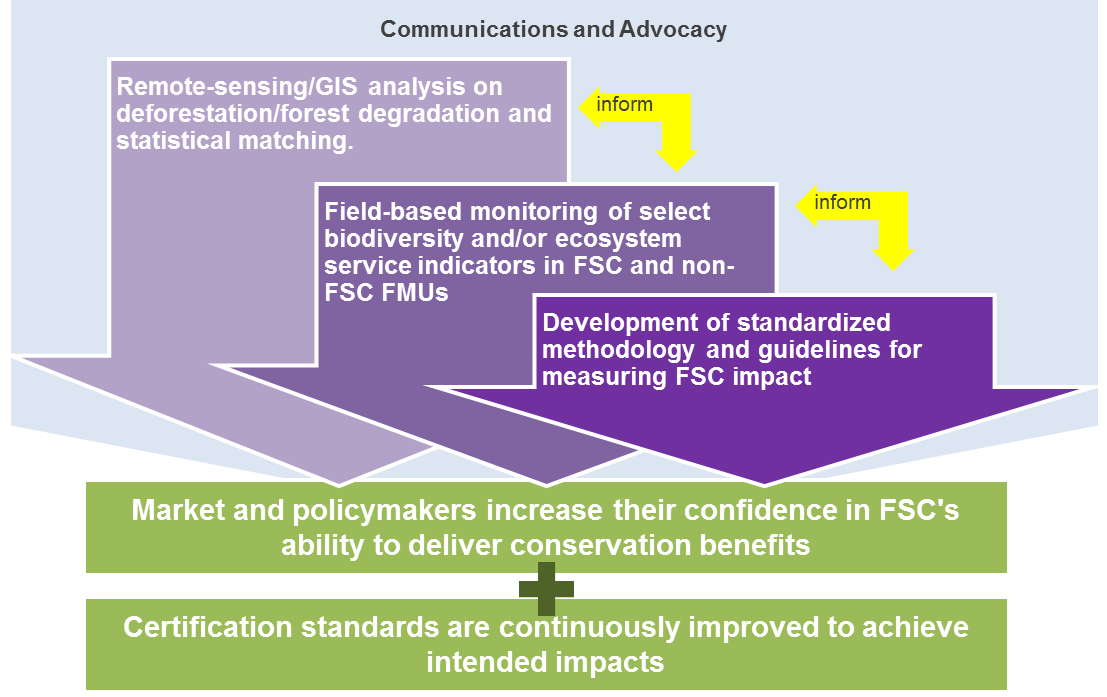 The task of evaluating FSC's impact requires concerted efforts and collaborations that extend across and beyond the WWF network. This study will act as catalysis to bring together experts and key stakeholders to develop a standard framework for FSC impact evaluation.