Green Climate Fund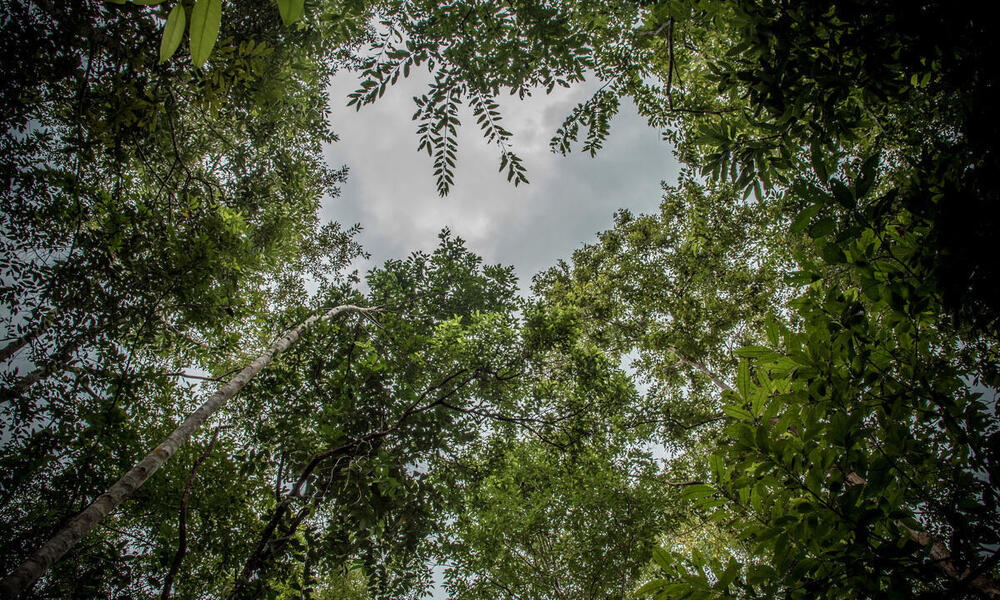 WWF works in nearly 100 nations around the world, and climate change affects every one of them. And while no two nations' challenges are identical, we are always looking for ways to elevate promising solutions and implement them on a global scale. Now we have a crucial new tool that will help us do exactly that.
On November 16, 2017, WWF and Green Climate Fund (GCF) signed an Accreditation Master Agreement, providing us with the authority to oversee large-scale GCF-financed projects to fight climate change on behalf of our entire international network and our country partners..
The Green Climate Fund is a multilateral fund created to help developing nations counter the effects of climate change. Initiated under the United Nations Framework Convention on Climate Change (UNFCC) in 2010, the GCF supports a wide range of projects around the world, from decreasing flood risks in Samoa to solar energy development in Chile and more.
Why the GCF matters
In 2015, nearly 200 nations adopted the Paris Agreement, a historic climate deal that aims to keep global warming well below 2°C (and ideally below 1.5°C). To fulfill the promise of the Paris Agreement, the world must achieve net-zero global greenhouse gas (GHG) emissions by mid-century, and that means — among other things — weaning ourselves off fossil fuels.
But there is a fundamental inequality at play here: developed nations have benefited from the use of fossil fuels since the dawn of the Industrial Revolution, yet developing nations are now being asked to largely go without. And even though developed nations are the greatest historic driver of anthropogenic emissions, it is predominately developing nations that will first bear the worst impacts of climate change.
That is why the Paris Agreement calls for developed nations to collectively mobilize $100 billion each year (from both the public and private sectors) to help developing nations achieve two separate but related aims: climate mitigation (reducing their emissions to slow global warming), and climate adaptation (adapting to the environmental changes that historic emissions have already set into motion). The GCF is one of the core financing mechanisms that nations can use to support these efforts.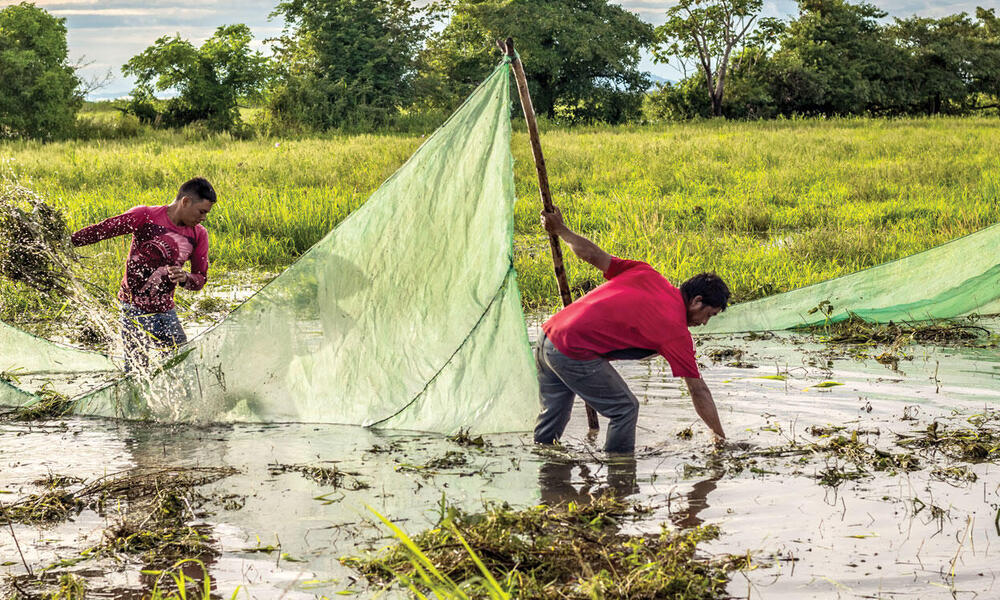 Accredited Entities
Accredited Entities of the Green Climate Fund can be private or public, governmental or non-governmental, and regional, subnational, national, or international — as long as they meet GCF's accreditation standards.
To receive accreditation under the GCF, an entity needs to demonstrate a track record of successfully managing large climate and conservation projects, as well as the capacity to manage GCF-financed projects in a manner that meets GCF's fiduciary standards and cope with any environmental and social risks that might arise.
WWF has been accredited to manage GCF grant funds for micro (up to $10 million), small (up to $50 million) and medium (up to $250 million) projects with environmental/social risk levels of low (Category C) or medium (Category B).
Bhutan for Life
WWF has already secured approval for its first GCF-financed project: a $26.6 million investment to help manage a five million-acre network of protected areas in Bhutan, a small Eastern Himalayan nation bordered by China and India.
Bhutan is the only country in the world to commit to remaining carbon-neutral, and is currently carbon-negative, with its forests absorbing nearly three times more carbon dioxide than the country emits each year. Today, those forests cover nearly three quarters of Bhutan, and 51 percent of the country's land has been designated for protection. To finance the management of these protected areas, the Royal Government of Bhutan and WWF came together to launch an initiative dubbed Bhutan for Life.
Here's how it works: the government, WWF, visionaries and business leaders created a detailed, performance-based plan to effectively manage the nation's protected areas. Then they took that plan to potential investors, gathering $43 million for a transition, or "bridge fund," that will cover the cost of managing those areas for a period of 14 years. During that time, the government will gradually take on more of the cost of conservation, until it eventually assumes full responsibility. This Wall-Street-inspired financing model is called a multi-party, single closing deal, meaning all investors deposit their funds at exactly the same time — when and only when they reach the full fundraising goal.
Bhutan for Life's financing model has a proven track record. In 2014, the government of Brazil used the same model to secure $215 million for the proper management of 150 million acres of protected areas in the Brazilian Amazon. The initiative, known as ARPA for Life, was the largest tropical rain forest conservation project ever conceived.
As an accredited implementing partner of the GCF, WWF aspires to pursue other large-scale projects around the world. Climate change is a complex, global challenge. We must offer solutions big and bold enough to match it.