Helping Create Prosperous Community Forest Enterprises in Cameroon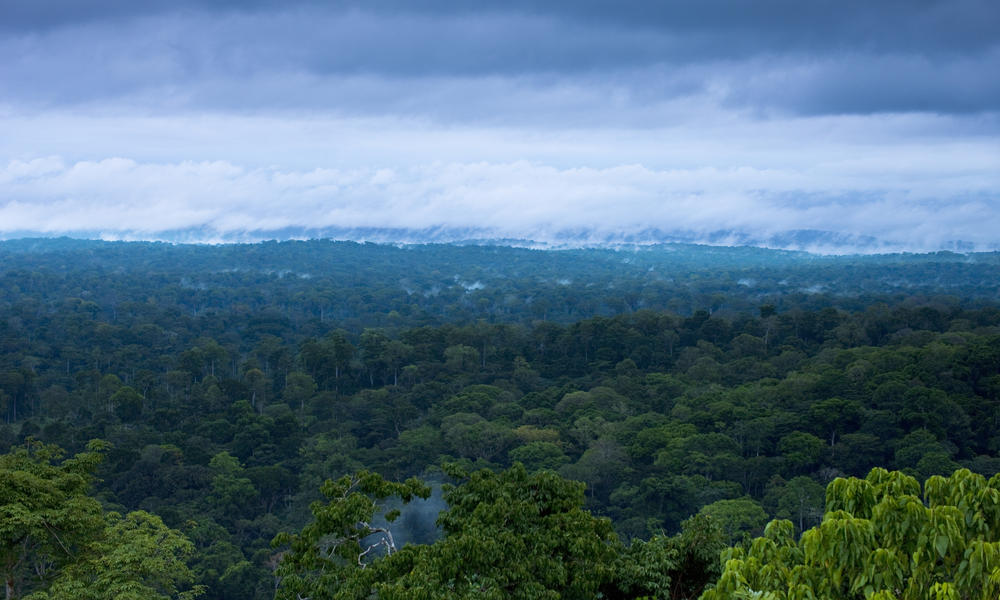 From 2007 to 2010, WWF ran the Community-based Forest Enterprises Project (CBFE) in Cameroon. The goal of the project was to help community forest operations better manage, harvest and sell forest products so they would become independent and prosperous enterprises. This project represented a new direction for the villagers involved and the country of Cameroon.
The national legislation for community forestry, the first such legislation in the central African region, had seen little field implementation when the project was started. This project, therefore, was a test case for implementing community forestry in a region with no history of this type of work.
Community Forestry in Cameroon
The CBFE project was in two major tropical rainforest regions located in Southeast and Southwest Cameroon. Both of these areas are home to groups of indigenous forest dwellers, as well as Bantu farmers and mixed communities.
The program focused on teaching participating communities sustainable forestry techniques and business management skills. Initially, the project emphasized the establishment of community enterprises as legal entities, as well as the implementation of forest management and community development plans. Starting in 2008, a greater emphasis was placed on business skills and marketing capabilities.
The communities' task of creating forestry enterprises from scratch was daunting. Local people, used to working in the forest, picked up the new forestry techniques easily. But they found the business side of things—negotiations, accounting and data management—to be challenging.
Nonetheless, people in these fledgling businesses worked hard and succeeded. Securing rights to manage and benefit from forests motivated them to invest the time and energy into learning the skills to manage forest products and enterprises sustainably.
Influencing Policy
People involved in the project maintained a strong partnership with Cameroon's Forestry Administration throughout its implementation. They organized field visits and trained officers in community forestry.
This allowed WWF to work with the Administration to improve the procedural manual for the establishment and management of community forests, and develop a simplified version for use by community groups.
Why is Community-Based Forestry Important?
Community forestry emphasizes the roles of indigenous and local communities in conservation, and the importance of generating local livelihoods through sustainable forest use. This depends, in turn, on policy changes that enable communities to manage and benefit from forests, so that forests can be recognized as a livelihoods asset that contributes to their continuing welfare.