Managing Marine Resources in the South Pacific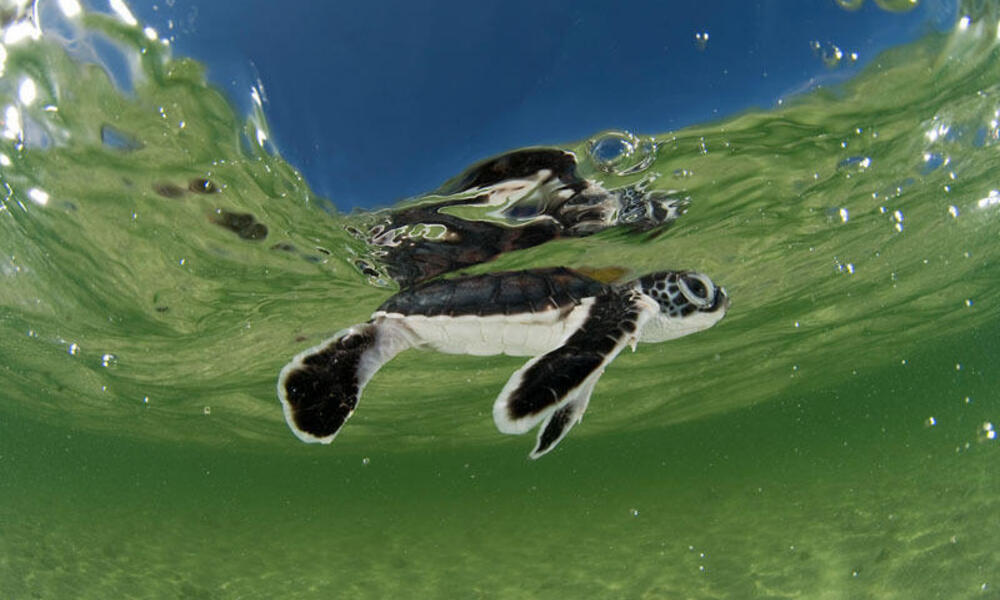 The South Pacific is home to an array of marine life, including humpback whales, large schools of tuna, saltwater crocodiles, sharks and globally threatened turtles. This region is also home to a vast diversity of people, cultures, languages and traditions. But the marine resources of this island region are threatened by major challenges, including:
destructive fishing
sea level rise
growing populations
coastal development
general loss of cultural/traditional connections to the sea
To address these threats, WWF supports the designation of marine areas – called Locally Managed Marine Areas (LMMAs) – that are managed by local indigenous communities.
Indigenous Marine Management
Local people in the South Pacific have experience using traditional management systems for marine resources, such as seasonal bans and temporary no-take areas. These techniques draw on spiritual beliefs and resource management practices.
Some coastal communities also combine traditional methods with modern techniques to implement the most effective forms of sustainable management. The fact that communities often retain either legal or de facto community tenure over local marine resources provides incentives for conservation efforts and ensures that communities receive the resulting benefits.
These community-based marine protection practices vary across countries and cultures throughout the area, but collectively have become known as the LMMA approach.
Sharing Knowledge
WWF believes that sustainable livelihood, development and conservation efforts are most successful when community groups adopt conservation initiatives and make their own management choices. That is why WWF supports the LMMA Network that was created in 2001.
The network provides a forum for communities, traditional leaders, government representatives, non-government organizations, researchers and others to share experiences and information. Their work incorporates the people and cultures of Southeast Asia, Melanesia, Micronesia, Polynesia and the Americas.
WWF's staff based in Fiji has been working since 1995 with the governments and people of the Pacific on conservation and natural resource management programs and projects. The community-based approach to conservation is the hallmark of WWF's work in the Pacific region.