Promoting Sustainable Livelihoods in Kyrgyzstan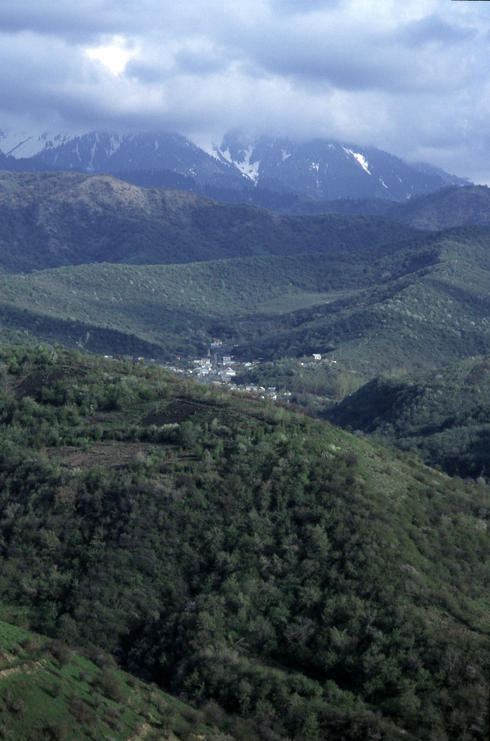 Kyrgyzstan sits astride the Tian Shan, a remarkable but little-known Central Asian mountain range that is home to a diverse array of animal and plant life, including the endangered snow leopard. Both the elusive snow leopard and remote herding communities depend on the Tian Shan's fragile alpine grassland ecosystems for their survival. Unfortunately, climate change impacts, such as declines in glacier and snow cover and melting permafrost, now threaten these mountain grasslands as well as herder livelihoods.

Empowering Local Communities
In order to diversify the incomes of poor herders and encourage their participation in snow leopard conservation efforts, the WWF Asia High Mountains Project is working with women from three project communities in the buffer zone of the remote Sarychat Ertash State Reserve in eastern Kyrgyzstan. Support provided to these remote communities includes training and marketing assistance for small-scale income generating activities.

Specifically, WWF is helping women in these villages produce and sell high quality wool felt handicrafts. Participants are given special training in new craft techniques, and in the winter months, they create a variety of products including slippers, hats, pouches, seat covers and toy animals. In summer, the women receive assistance marketing their products at a local tourist craft fair and.in large market towns, generating a steady income for the women and their families. WWF is also helping these women create a market for horse and yak milk. These products are considered to be of medicinal value, particularly for the treatment of gastrointestinal disorders.

Supporting Rangers
WWF also seeks opportunities to directly support poor rangers and their families. To this end, WWF helped establish a collectively held flock of sheep that will provide an additional source of income for 29 rangers at the Sarychat Ertash reserve. All proceeds of from the production of meat and wool from this flock will be divided among the rangers. Investing in their livelihoods will improve motivation for conservation work and increase the sustainability of reserve management. If successful, WWF will help replicate the practice at other nature reserves for the benefit of reserve staff.
Linking Livelihoods to Conservation

All of these activities are directly tied to conservation education. WWF aims to raise awareness amongst participants about the need to protect snow leopards, their prey species, and habitat in the mountains surrounding their communities, which will ultimately benefit both people and nature. In this regard, WWF has sponsored a series of conservation day events for both children and adults in these three communities, which have focused on local threats to snow leopards and their primary prey species, argali and ibex.
Learn more about snow leopards and WWF's work in Asia's High Mountains