Securing a Future for Forests and Communities in Bolivia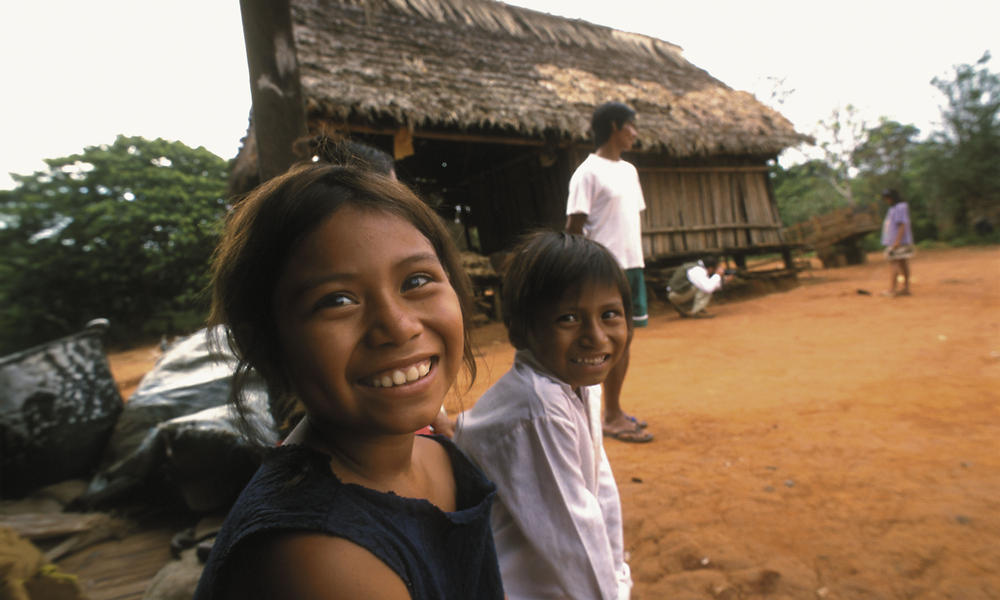 Indigenous communities control 30 percent of forested land in the Bolivian lowlands. The sustainable management of this land is essential to ensuring a prosperous future for Bolivia, its indigenous people and the environment. In this country and elsewhere, WWF plays a key role in helping community organizations strengthen their ability to promote sustainable forestry.
Shifting Approach
Until 2010, WWF ran a major forestry project supporting several indigenous forestry enterprises in the Santa Cruz region of Bolivia. The project had many positive results:
improved operations
better contracts
community development plans
significant new income to communities
increased mutual trust

However, problems with sustaining these results as the project ended highlighted the need for ongoing support to communities to strengthen their capacity and business operations.
This experience prompted WWF to create a partnership with the National Indigenous Forestry Association (AFIN), an organization of indigenous forestry operations. WWF and AFIN share an understanding that long-term sustainability of indigenous forestry operations requires a strong, durable partnership based on equality and trust, rather than a short-term project approach.
Forging a Working Relationship
In early 2011, a proposed new forestry law presented an opportunity to forge this type of working relationship. WWF and AFIN worked together to produce proposals for forestry-sector policy development.
WWF helped AFIN deliver these proposals to high-level policymakers in La Paz, Bolivia. While there were no guarantees that the proposals would be integrated into the law, it was a significant accomplishment for AFIN to participate in national-level policymaking.
In April 2011, WWF and AFIN signed an agreement to design a project together and form an official partnership. The project plan produced by the collaboration represented a major shift in objectives and work approaches including:
while WWF had previously regarded local NGOs and indigenous forestry organizations as beneficiaries, the agreement with AFIN treats both organizations as equal partners
where collaboration before had been project-dependent, the new approach calls for ongoing collaboration
community forestry had previously been classified as a subcomponent of WWF's forestry program, but is now a key, cross-cutting approach
The future of one-third of Bolivia's forest will depend on effectively putting indigenous rights into practice and securing favorable conditions for legal community forestry operations. In collaboration with indigenous organizations, WWF is working to meet this challenge.