Smartphone app helps communities improve their fisheries management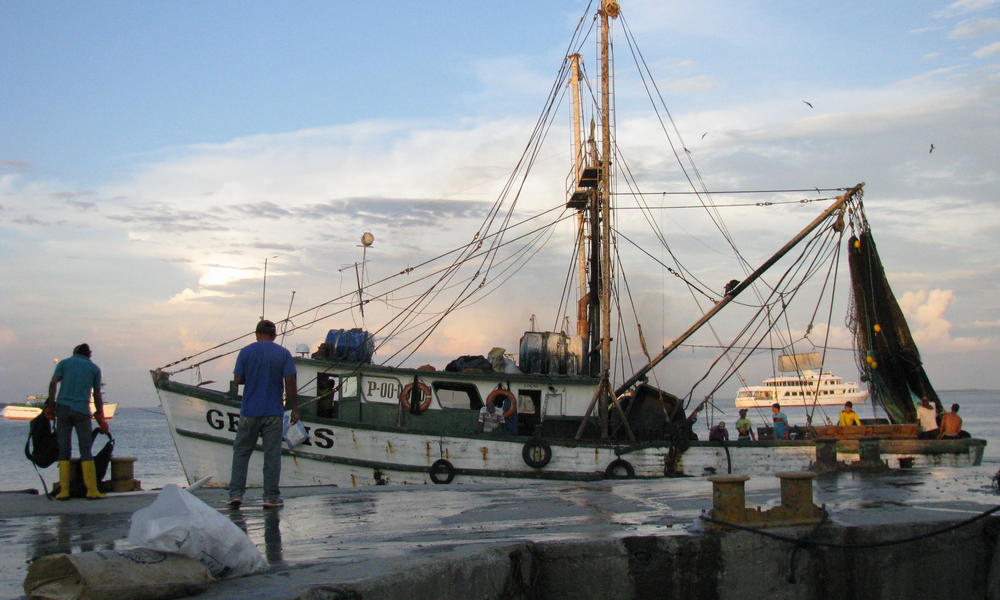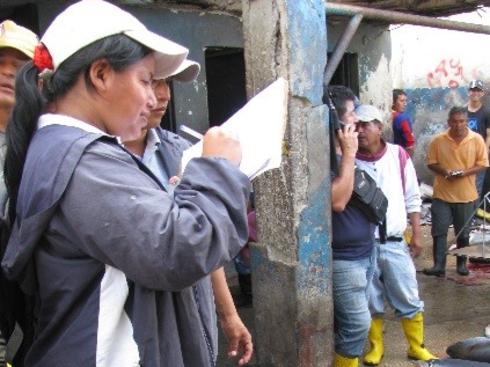 Each morning in a traditional fishing town along Ecuador's coast, the local fish market comes alive with activity. Fishermen who have spent their night on the water fight through crowds to sell their latest catch. Buyers and traders shout fast-paced negotiations. And locals survey a wide assortment of fresh seafood ready to become the evening's meal. But amidst the bustle of the market, it's difficult for the town's few fishery inspectors to tally an accurate count of the daily catch.
This problem is a common one in fishing communities around the world, especially in developing countries, where limited resources means data on fishing and fish stocks often goes uncollected. Without this important information—such as how many fish were caught, when, where, and by whom—it can be hard for governments, fishermen, and other stakeholders to accurately track their progress towards conservation goals or ensure compliance with seafood market requirements.
WWF's goal is to double the world's sustainable fisheries by 2030. The undertaking is ambitious, and will require obtaining more accurate, comprehensive data about fishing practices on a global scale.
To do that, WWF is taking advantage of smartphone technology—an efficient, reliable, and cost-effective way to collect data in coastal communities. We developed an electronic fishing logbook app, or e-logbook, to help fishermen report their catch data and help fisheries managers better monitor the activity of fishing vessels and track the origin of seafood products.
Reliable data: the foundation of sustainability
WWF collaborated with developers to design the e-logbook, which was created with a grant from the Walton Family Foundation and WWF-US Innovation Funds. The tool allows fishermen to use their mobile devices to digitally record their fishing activity while at sea. The date and time of each fishing trip—as well as the fishing vessel's location—are all automatically detected by the app, which increases the accuracy of fishermens' reported data. Data is then submitted via the internet into a secure online database, where it becomes immediately available to fisheries managers in the e-logbook website—making it faster, easier, and more cost-effective for them to track and monitor every vessel's catch per fishing trip.
Another benefit of the e-logbook? Fishermen and fishing businesses that collect real-time data on their catches can demonstrate to authorities that they're not illegally fishing in restricted zones.
Early tech adopters in Ecuador
In 2015, WWF conducted its first "on-the-water" trials of the e-logbook system with commercial pomada shrimp fishermen from Posorja, Ecuador as part of a tenure-rights program to improve fisheries monitoring and management. The first trials were a success. Thanks to WWF's outreach and training workshops across the fishing sector, the number of participants in the e-logbook pilot project increased each following year. By the 2017 fishing season, 53% of the industrial pomada shrimp vessels in Posorja had volunteered to use the e-logbook system.
A more versatile version of the e-logbook is now being tested by fishery authorities in Ecuador and Chile. In its latest iteration, the tool has been expanded for use by multiple fisheries and has the capacity to report data on numerous species besides pomada shrimp.
Scaling up cost-effective technology
Following the success of the pilot project, several stakeholders expressed interest in adopting the e-logbook to complement their existing fisheries data collection and monitoring programs. WWF-US is now partnering with WWF-Peru, WWF-Ecuador, WWF-Chile, and various government agencies to implement the tool in fisheries across South America. WWF hopes that as more fisheries adopt the technology—and as it continues to be tailored to their needs—the quality, quantity, and availability of fisheries data will improve drastically.
As a result, fisheries managers in developing countries will have a more effective and reliable way to make data-driven decisions towards achieving their sustainability goals.