Working with Traditional Conservation Ethics to Protect the Sacred Himalayas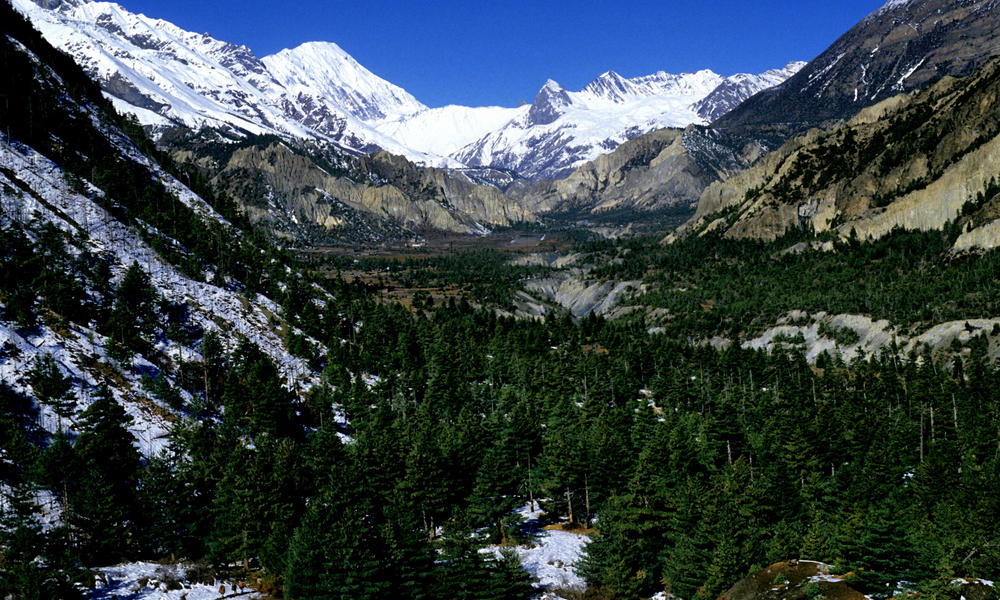 Educating People about Conservation to Protect the Sacred Himalayas
In the Eastern Himalayas of Nepal, India and Bhutan, fragrant forests, elusive snow leopards and unique peoples coexist in the lap of the world's highest mountains.
This landscape, covering more than nine and a half million acres over a range of altitudes is home to a mosaic of plants and animals. The communities found here speak more than 40 languages and practice a range of Buddhist, Hindu and animist faiths.
But the Himalayas also face grave threats. Glaciers are melting quickly as climate change progresses, imperiling fresh water supply for millions of people.
The mountains are also prone to natural disasters like landslides, prolonged drought and forest fires. Subsistence and development needs of the 5 million people who live in this landscape put significant pressure on natural ecosystems and resources.
What is WWF Doing to Help?
WWF's work in this region is based on recognition that the spiritual beliefs and traditional conservation ethics of local communities need to be at the center of efforts to protect endangered species and support sustainable livelihoods. We also recognize that nature is deemed sacred.
By recognizing and supporting initiatives grounded in these beliefs, WWF helps to:
protect natural sites of cultural and religious value
respect the traditional customs of multi-ethnic groups
improve resource governance
promote equal access to benefits from natural resources
A Model for Success
The Kangchenjunga Conservation Area is an example of a place where we tie spiritual beliefs to conservation. Located in northeastern Nepal, this region is home to:
the world's third-highest mountain
a variety of endangered wildlife, including the snow leopard
various indigenous communities
In 1998, WWF started conservation work in this region that included health services, informal education and sustainable livelihoods projects. In 2006, for the first time in the country's history, Nepal's government handed over the management responsibilities of conservation of the forest, pasture land and wildlife to a local community management council.
WWF was instrumental in the decision and has been supporting the council since that time. Local management of the area has:
eased pressure on forests
decreased wildlife poaching and illegal harvesting of medicinal plants
helped change local attitudes toward conservation
Today the Kangchenjunga Conservation Area is a model for community-based conservation in the Sacred Himalayan Landscape and beyond.