WWF and The Coca-Cola Company Team Up to Protect Polar Bears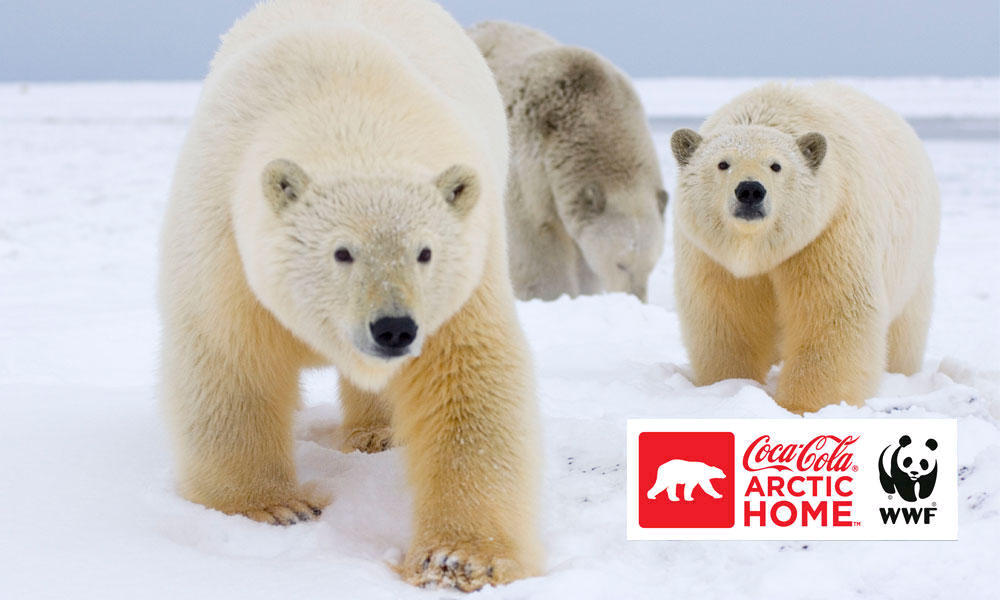 The Arctic is a formidable landscape and one of the largest, most valuable and pristine natural places on Earth. The area also is home to a diversity of human cultures and highly adapted species, including walrus, narwhal, beluga whale, caribou and polar bear.
This cold landscape – which spans eight countries, including the United States – is also one of the most important areas for keeping the Earth's climate system stable and a key indicator of the state of global well-being. Major ecological changes are taking place here at a faster and more dramatic rate than anywhere else in the world. Warmer temperatures are rapidly melting summer sea ice, which will likely all but disappear within a generation. The survival of ice-dependent species like the polar bear hinges on our ability to protect their last viable habitats.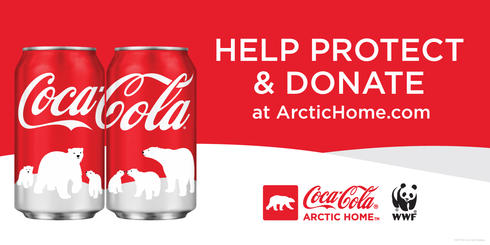 In addition to our freshwater conservation efforts, WWF and The Coca-Cola Company joined forces to help protect the polar bear and its habitat. Building upon Coca-Cola's support since 2007 of WWF's polar bear conservation efforts, we launched the Arctic Home Campaign in North America during the 2011 holiday season to raise widespread awareness and funds for these efforts. Due to the success and inspiration generated by Arctic Home in North America in its initial year, the program was expanded to 17 countries in Europe in winter 2012/2013.
Through Arctic Home, WWF has been able to engage in research in the high Arctic above Canada and Greenland, where it is believed that summer sea ice will persist the longest. WWF also is collecting important information on the Arctic ecosystem and working with Arctic residents and governments to develop a conservation plan in this "Last Ice Area." The first two years of Arctic Home raised over $3 million in donations for WWF's work on this initiative. We look forward to sharing results from Arctic Home's third year when they become available.