WWF & Coca-Cola's Work to Conserve Fresh Water
We all depend on water for survival
WWF's mission is the conservation of nature and the protection of natural resources for people and wildlife –freshwater species and habitats are among the world's most endangered.
For The Coca-Cola Company, water is a strategic priority –it's the main ingredient in every product the company makes. It is also used to produce the ingredients the company buys, like sugar, citrus and coffee. The ability to manage natural resources contributes to the sustainability of a business while protecting the habitats that wildlife, plants and people depend on for survival.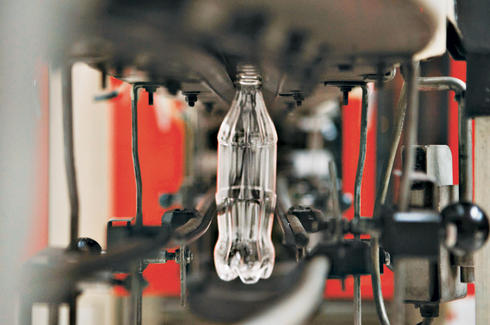 Water Efficiency
Water is not only a central ingredient in Coca-Cola's beverages, but also a fundamental element in the manufacturing process of the company's products.
Goal: Improve water efficiency 20% by 2012.
Results: Greater efficiency in water use does not mean reducing the amount of beverages produced but rather improving the water use ratio—the number of liters of water used to make one liter of product. Despite an expanding product portfolio and increased production levels, Coca-Cola improved water efficiency by 20 percent by the end of 2011.
In 2011, The Coca-Cola Company used 293.3 billion liters of water to make 135 billion liters of product, producing a water use ratio of 2.16 liters per liter of product. Significantly, these results apply not only to The Coca-Cola Company, but also to nearly 300 independently owned and operated bottling companies known as the Coca-Cola system.
To help improve water efficiency within bottling plants, we jointly developed a Water Efficiency Toolkit, which contains more than 60 practices that Coca-Cola bottling partners can implement within their plants, communities, or basins where they operate. By 2020, improvements in water efficiency will save approximately 50 million liters of water use annually—the equivalent of 20,000 Olympic size swimming pools.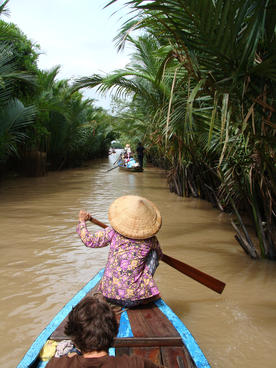 River Basin Conservation
Freshwater rivers and streams provide habitat for plants and animals as well as valuable services to people—such as drinking water, irrigation, flood control, transportation and recreation. Healthy freshwater ecosystems are necessary to sustain life and well-being, particularly as we face future environmental disruptions such as climate change. Many of the partnership's key successes can be seen in conservation initiatives taking place in seven of the world's most important river basins including:
the Yangtze

the Mekong

the Danube

the Rio Grande/Rio Bravo

Lake Niassa

the Mesoamerican reef catchments

the Southeastern United States rivers and streams
Goal: Help conserve seven key freshwater basins and build upon the conservation gains in three of those basins to magnify impact and scale.
Results: Partnership work in these basins concluded in 2012, with significant achievements. Results included restored habitats, growing wildlife populations, improved water quality and availability, better wetland management, and increased community engagement and support for conservation projects. More information is available on our Freshwater Conservation website: www.wwfcocacolariverbasin.org.
In Vietnam's Mekong Delta, grasslands have tripled and bird numbers increased five-fold since 2001. As a testament to our work, in 2012, Tram Chim National Park was designated the world's 2000th Ramsar site— a wetland of international importance.
Partnership conservation efforts in the Rio Grande/Rio Bravo have led to the protection of the Julimes pupfish and conservation of its habitat at El Pandeño Spring, located in Julimes, Mexico. The pupfish is known as the "hottest fish in the world" due to its adaptation to inhabit hot springs of up to 114 degrees Fahrenheit. Many of the partnership's successes in the Rio Grande relate to improving the flow of water through the river. As one example, the partnership worked along the Elephant Butte Reach on the New Mexico-Texas state line to establish the first-ever transfer of surface water rights from agricultural lands to riparian habitat. This transfer is supplying water to sustain wetlands and floodplain vegetation, which could amount to nearly 60,000 gallons per year.
In the Mesoamerican Reef catchments of Guatemala and Honduras, we sought to enhance the health of the Mesoamerican Reef by protecting the upper watershed while providing sustainable livelihoods for local people. Since 2007, 11 communities in the Polochic and Motagua sub-basins in Guatemala have adopted sustainable agriculture practices, transitioned to other income-generating activities, and participated in reforestation and watershed protection projects. The production of high-value crops such as coffee, cardamom and honey by these indigenous communities has benefited over 500 families while helping control erosion and runoff across thousands of acres and preventing further agricultural expansion into river tributaries.
In China's Yangtze River, we have worked to improve river basin conservation through better governance and sustainable river management practices, integrated pollution control, and community engagement. The partnership established five artificial courtyard wetlands to assist with treating and filtering polluted water and with providing cleaner water for irrigating and growing organic vegetables. Additional partnership achievements include securing an agreement with a prominent hydroelectric power company to support better water flow on the Huoxihe River, educating hundreds of students from universities across China through the Wetland Ambassador Action program, and helping establish the Jialing River Wetland Conservation Network, which spans 750,000 acres.
Because The Coca-Cola Company depends on freshwater supplies, understanding watersheds and how they work is extremely important to its business. As a conservation organization, watersheds are vital to WWF's work, as more than half of the world's wetlands have been lost in the last century alone. Healthy watersheds are essential to life, health, economic growth and prosperity.