A Critical Step in the Fight Against Illegal Fishing
After new recommendations, presidential leadership essential to end illegal fishing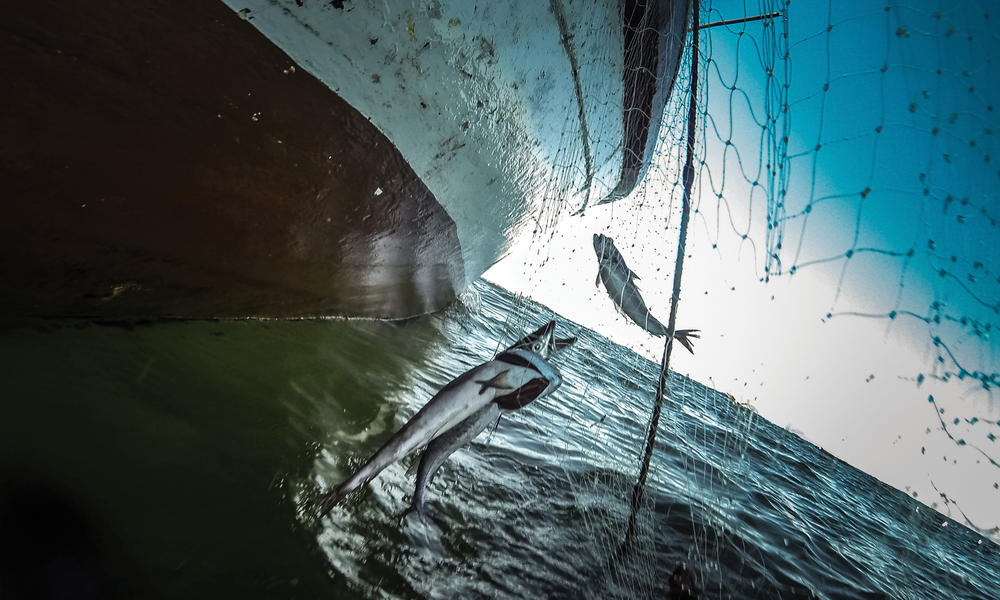 Date: December 18, 2014
Author: Kimberly Vosburgh
End Illegal Fishing
Strong White House leadership is needed to ensure that all seafood sold in the United States is traceable to legal sources. Ask the President today for decisive policy action to combat illegal fishing.
Take Action Now
This week the Presidential Task Force on Combating Illegal, Unreported, and Unregulated (IUU) Fishing and Seafood Fraud released recommendations to implement a comprehensive system of programs to combat IUU fishing and seafood fraud.
The US is one of the largest seafood markets for imported seafood. Yet, there is no system in place to inform us if the fish we eat was legally caught. Current laws are not strong enough to trace from bait to plate.
Under the new proposal, 15 recommendations were outlined under four general categories:
• Combat illegal fishing at the international level
• Strengthen enforcement
• Establish and expand partnerships
• Form a risk-based traceability system
These recommendations represent a significant step toward securing the type of US policy change required to end black market fishing. They also show the Obama administration's commitment to making the fight against IUU fishing a top priority.
"We need decisive action from the highest levels of the US government to ensure Americans aren't purchasing stolen seafood and that honest fishers receive a fair price," said Michele Kuruc, vice president of marine policy at WWF, "our planet's oceans and the sustainable future of our fisheries depend on it."
These recommendations marked the end of a 180-day period in which 14 government agencies—headed by the State Department and NOAA—received input from both key stakeholders and the public to craft a path forward. This initiative was in response to a Presidential Memorandum issued back in June announced at the State Department's "Our Ocean" conference. WWF, along with more than 150,000 people, urged the Task Force to issue strong and workable solutions to end black market fishing.
WWF is pleased the issue of illegal fishing is getting the critical, high-level attention it deserves. Now we need action by the administration. The president should direct key agencies to develop and implement an IUU regulation that would require all species sold in the United States to be traceable to legal sources.
Take Action Now: Ask President Obama for decisive policy action to ensure that all of the seafood we eat is legally caught.