A family affair: running wild with WWF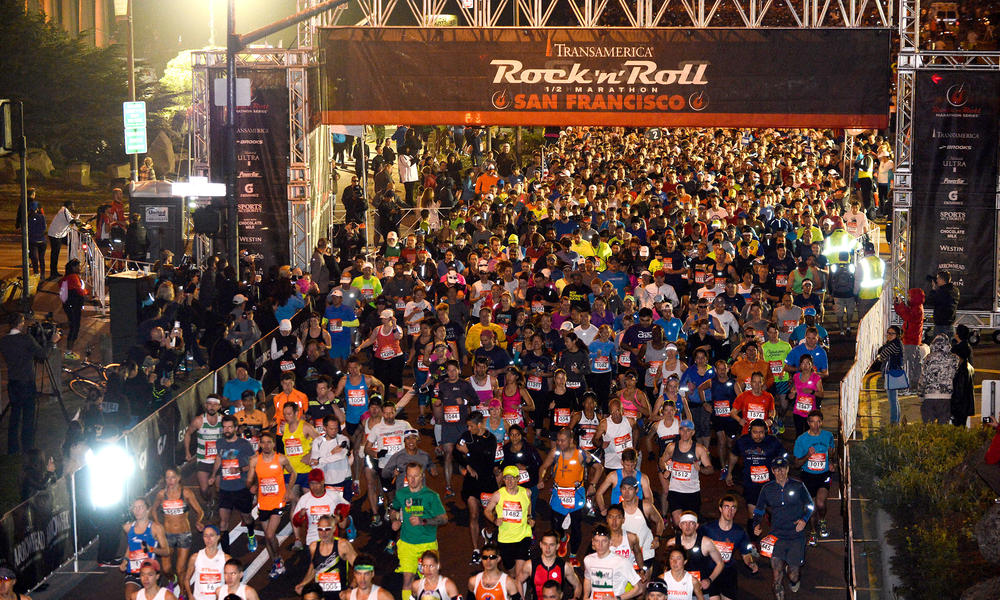 Carmen and Christi—a dedicated mother/daughter team are running wild with WWF to support animals around the world. Inspired by Pat—Christi's mother and Carmen's grandmother—the two signed up to run the Transamerica Rock 'n' Roll Half Marathon San Francisco this April, and together they've raised $1,500. Take a look at why they run—and the value in supporting conservation efforts for our planet.
What or who inspired you to run with Panda Nation?
Carmen: My grandma, Pat, emailed us on a whim. She has been a long-time supporter of the WWF and received an email about upcoming Panda Nation events, one of which was the Rock 'n' Roll Half Marathon in San Francisco, where she lives. She knows we are runners, so she emailed us, "You guys should think about the SF marathon." It turned out the race was during my mom's spring break, and I'm always looking for excuses to travel!
Christi: My mom forwarded Carmen and me an email she received from WWF—"a resolution for you and our planet," I think it was. She thought we should think about it. As Carmen explained, the timing was perfect.
Is this your first time running a half marathon?
Carmen: I ran one other half marathon with my mom in 2011, the Tobacco Road Half Marathon in Raleigh, North Carolina.
Christi: I have run several half marathons (lost count) and I have run four marathons.
What made you decide to run as a mother/daughter team?
Carmen: My mom got me interested in running, so whenever I'm thinking of doing a race I think of doing it with her! We've been using an app to track each other's runs, it's a fun way to train together long distance.
Christi: We have been running together when in the same city for a couple years now and, as Carmen said, we now track each other on an app. Many years ago, I think when Carmen was in middle school, we did a local mother-daughter 5k. We also did a triathlon together.
What makes you feel most connected to wildlife and nature?
Carmen: I love being outside, especially in remote places where you feel like such a tiny part of the world.
Christi: I am most relaxed and at ease when I am outside. Really, I should have been a park ranger. But at 55 years old I guess you could say that's "water under the bridge." What makes me feel connected? I guess the fact that I am a biologist and I understand the connection between myself and all the other living things out there.
What are your favorite animals?
Carmen: Penguins!
Christi: I do love dogs. In terms of non-domesticated animals, I'd say wolves. I guess that fits with dogs.
Pat: I have always loved animals and have had pets most of my life. I'm partial to dogs and horses.
I am especially appreciative of wild animals in their natural habitat and try to support protection and conservation efforts in whatever small way I can. After traveling to Thailand and seeing elephants first-hand, I am very worried about their plight going forward.
Your team has raised over $1,500 so far. What tips do you have for other fundraisers who don't know how to start?
Carmen: We were nervous getting started, I guess my advice would be to just go for it and try not to be shy about telling your friends, colleagues, and relatives what you're doing. It never hurts to ask! And I bet you'll be surprised how many people are supportive.
Christi: I was really worried about making it. I'd say just put it out there. You'd be surprised who steps up to support!
Run wild with WWF. Sign up for a race today to support wildlife.