A Hard Look at Sustainability Certifications
WWF's Jason Clay examines the impacts of certification and its potential to achieve lasting results for conservation and people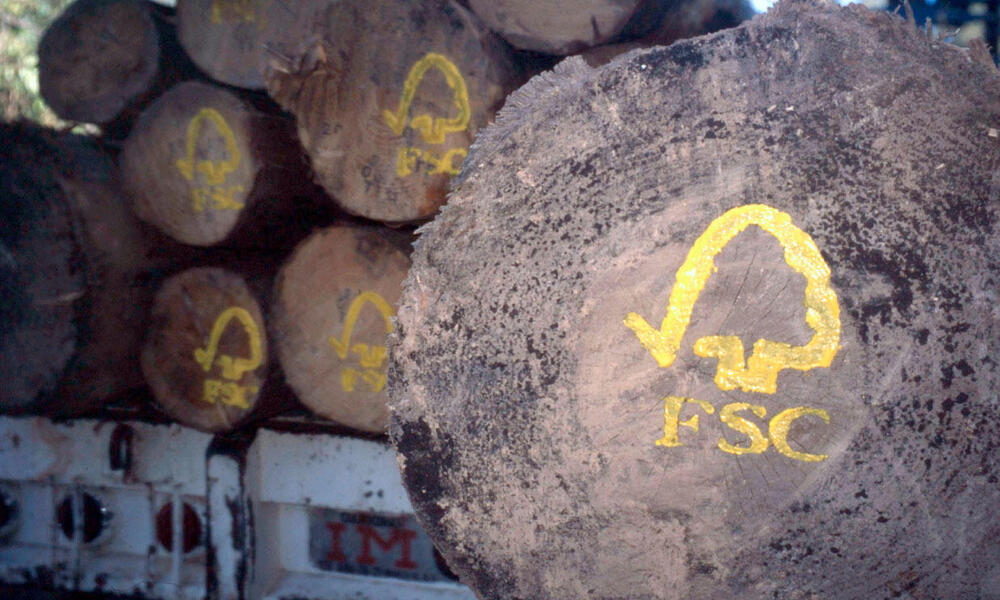 Date: December 14, 2012
Author: Jason Clay
An old saying goes that if you don't know where you're going, any road will get you there. I'm optimistic about 2050 and beyond and see a planet where people and nature live in harmony and where everyone can put food on the table and access basic consumer products.
Sustainability certification programs are a leading strategy to get us there. In 1991, when WWF and other organizations were concerned about global trends of deforestation, we formed the 1995 Group, an NGO/industry partnership to focus on wood supply from well managed forests. This led to the establishment of the Forest Stewardship Council (FSC) in 1993 (nearly 20 years ago) to drive responsible forestry through markets.
"Certification is, after all, the tacit contract between the retailer and ultimately the consumer: buy this product and the world will be a better place."

Jason Clay senior vice president of market transformation for WWF
The concept was rather new at the time: to convene key partners and the supply chains around timber, pulp and paper products, and collectively determine the impacts of production on the environment, then develop standards to reduce those impacts.
Since then, such certification programs have proliferated. The FSC model was adapted and we worked with Unilever to launch the Marine Stewardship Council (MSC) which was, in turn, followed by the creation of more than a dozen certifications.
Moving supply chains toward these standards is progress but knowing whether this is achieving a truly sustainable future is most important. In other words, does certification deliver?
About four years ago, I was part of a steering committee comprised of representatives from industry, civil society and academia and commissioned by the David and Lucile Packard Foundation, the Walton Family Foundation, Mars and Unilever to help answer this question.
Market data shows that a half of pulp and paper products worldwide have been certified by FSC or recycled and more than 50% of global whitefish and 10% of tuna have been certified by the MSC. The statistics are impressive but they don't directly explain whether these certifications are achieving lasting conservation progress on the ground. For that we need a more thorough analysis. Certification is, after all, the tacit contract between the retailer and ultimately the consumer: buy this product and the world will be a better place.
This summer the committee, which included leaders from a host of organizations including Marks & Spencer, the London School of Economics, the Soil Association and the Rainforest Alliance, published its report, Toward Sustainability: The Roles and Limitations of Certifications. Our assessment focused on four product areas central to conservation: forestry, fisheries, agriculture and aquaculture.
The results can be summed up in three key findings:
• Certification is driving social, environmental and economic improvements in specific commodity regions and targeted areas. However, there is a clear lack of evidence of broader, longer-term improvements. To date, very few certification programs have standards that measure reduced impacts.
• While there seemed to be tangential benefits from certification, it was hard to attribute positive outcomes directly to certification. This means more data is required to quantify the benefits. Those that administer the certifications systems should do a better job of collecting such information, or the data should be generated as part of the overall certification process. It's currently far too expensive for outsiders to evaluate the impacts of certification.
• The indirect positive impacts of certifications may be far greater than the direct impacts. With that in mind, these types of programs are most effective as complements to regulatory policies and private sector initiatives. Put simply, as standalone instruments, voluntary certification programs won't get us where we need to be as they tend to reward the best producers rather than motivate the worst. When designed and paired within the framework of effective government policies and land use planning, they can leverage the kind of change needed on the ground.
Beyond these findings, the report also provides an analysis of global trends that fundamentally impact today's certification programs. For example, global markets are being dominated more by BRIC countries (Brazil, Russia, India and China) and less by traditional powers in North America and Europe. With 80 developing countries' economies recently growing at 5% or more, this trend will only increase.
There is also increasing evidence that certification makes producers more profitable by driving efficiencies in their operations. These programs should be used in more strategic and comprehensive ways and should help producers to document economic benefits. This would shift such programs from being niche to the norm.
Jason Clay is senior vice president of market transformation for WWF and was on the steering committee that produced the Towards Sustainability report. This story was originally published on The Guardian Sustainable Business Blog.