A lioness sparks a love of the environment for Panda Ambassador Melissa Papp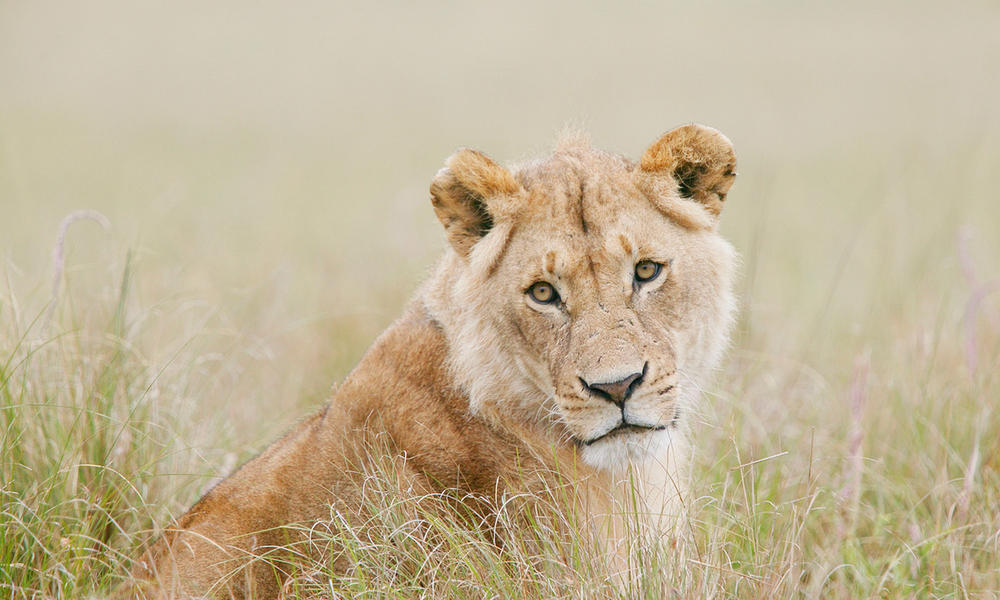 For six years, Melissa Papp found solace in the eyes of a lioness named Kia at a zoo near her Florida home. She'd spend weekends sitting by the enclosure and watching the big cat move about her day. Sometimes they'd rest side by side—just a sheet of glass between the two of them.
"It was almost Zen in a way," Papp said. "It was where I found myself calm and relaxed. She knew me. She knew my smell, my voice, my sound."
The relationship enhanced Papp's love of nature and inspired her to learn all she could about ecology and biology. Now she's bringing that knowledge to WWF as a Panda Ambassador.
As an ambassador, Papp wants to work on connecting people to achieve the greatest positive impact on the environment. Her focus is on rallying people together to take on specific conservation projects together, such as conducting food audits to prevent waste, giving presentations about the state of the Arctic, and teaching steps individuals can take to reduce their carbon footprints. It's important that people understand they each can make a difference in conservation.
New beginnings
The more Papp read about conservation issues and the environment, the more she wanted to play a role in protecting the planet and all who call it home—so much so that she decided to pursue an associate's degree in sustainability. The choice is a reflection of her dedication to the planet; at 41, she's already established and working full time as a paralegal. With this degree, she can see herself someday taking a position at an environmental law firm or working with companies to adopt more renewable energy sources in their operations and supply chains.
For now, Papp wants to help others understand how easy it is to live more sustainably. It can be as simple as buying certified sustainable products at the grocery store or biking instead of driving, when possible. She plans to reach out to classmates and friends to get them involved in conservation projects.
"It's important to get the word out to people," Papp said. "We need to have a resurgence of our love of nature."
A constant reminder
When Papp's schedule grows too hectic and her thoughts become cluttered, she takes a breath and draws her mind back to the image of Kia, the lioness. It's a reminder of the beauty of life and why we need to protect it.
"That's how I learned the art of silence and how to just be in that moment," Papp said. "I picture her face and remember how special she is to me."
Papp wants to provide all animals—from well-known megafauna to lesser-known critters—with that same level of respect. And that means keeping the planet healthy and vibrant.
"It's our home," Papp said. "We don't have another place to go."
Learn more about WWF's Panda Ambassador program and how you can help.