A major step forward in fight to stop oil exploration in Virunga National Park
After complaint by WWF, actions of Soco International will be under review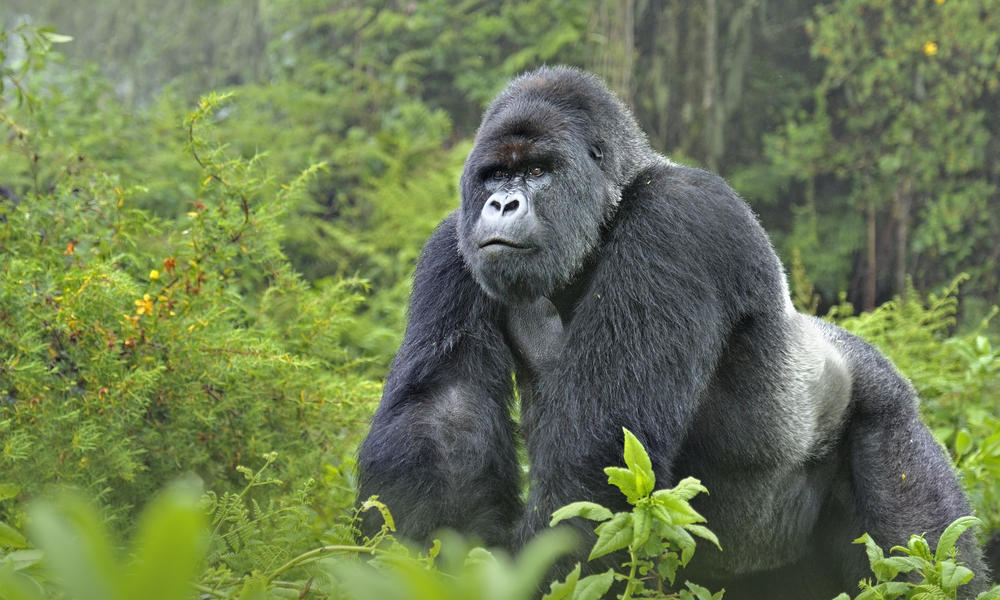 Date: February 14, 2014
Author: Jill Schwartz
An international agency has agreed to review the actions of a company that is planning to explore for oil in and around Africa's Virunga National Park—the country's oldest national park and home to more than half of the world's critically endangered mountain gorillas.
An independent examination will be conducted into the actions of Soco International PLC, following allegations of environmental protection and human rights violations related to its operations in Virunga.
The move, announced today by the UK government, was triggered by a formal WWF complaint alleging that Soco, a publicly traded company, has breached the most respected global corporate social responsibility standards.
"The decision to look into Soco's practices in Virunga is a significant win in our larger effort to protect mountain gorillas, one of the most charismactic species in the world, and to protect this magnificent park, which I often refer to as 'the Yellowstone of Africa,'" says Allard Blom, WWF's managing director for the Congo Basin. "It also sends a strong message to companies that extracting natural resources that are supposed to be off limits to development is irresponsible and will not go unchallenged."
Among the violations alleged in the complaint are threats against local activists and withholding critical information about environmental and social risks from those likely to be impacted by the company's pursuit of oil in and around the park. The examination and review will be completed by the Organization for Economic Cooperation and Development.
Virunga National Park, located in the Democratic Republic of the Congo (DRC), is home to more varieties of rare plants and animals than any other protected area on the continent. The Virunga Mountains are also home to at least 480 mountain gorillas, over half of the population remaining in the world. Although 85 percent of the park has been allocated as oil concessions by the DRC government despite vocal opposition from civil society, the United Nations and conservationists, Soco is the only company moving forward with oil exploration.
WWF and more than 600,000 activists have signed a petition demanding Soco's immediate retreat from Virunga. WWF and petition signers recognize the value of the park to wildlife and the tens of thousands of people who benefit from the park's locally sourced fish, renewable energy and other park-related activities.
They are not alone in this fight. Earlier this month, French oil giant Total SA, which also has a concession overlapping Virunga, publicly committed to keeping out of all natural World Heritage Sites, some of the most important wild places on Earth. And the United Nations Educational, Scientific and Cultural Organization, which administers the World Heritage Site program, has called for the cancellation of Soco's exploration permit.
"These are all wins for Virunga," Blom said. "And they are wins we desperately need. If Virunga falls, it could be the first of many dominoes to tumble. Parks throughout Africa could also see their protected status slip away."
WWF also urges the DRC government to uphold its laws prohibiting environmentally harmful activities, including oil exploration, in protected areas.
Lend your voice to the fight. Tell Soco that Virunga is too important to open for oil exploration.