A Passion for Sea Turtles
WWF's turtle biologist Diego Amorocho shares his stories about turtle conservation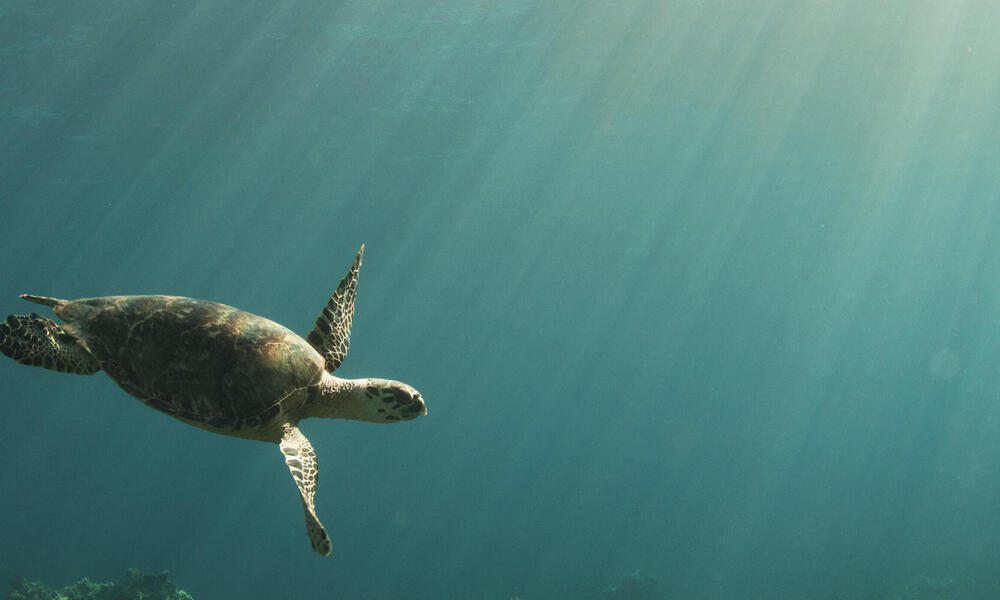 My passion for sea turtle conservation began more than 25 years ago when I was working for a national park in Colombia. I was walking the beach one day in an important turtle nesting area when I came across a scene that I will never forget. There were all these female turtles that had been killed by dogs before they were able to lay their eggs. I was shocked and overwhelmed by the scene and decided I had to do something to prevent such things from happening again. So began my education and eventual career to learn more about and protect sea turtles.
I started tagging sea turtles back in 2009. Tagging allows us to learn their movements and routes from feeding grounds to other areas in the ocean. If we know what areas are important for turtles then we know what areas to focus on for conservation, and also where potential interaction with fisheries can occur. So many sea turtles are accidentally caught as bycatch that we need as much information as possible to help inform fisheries managers.
I track turtles using both acoustic and satellite tags. Although they are more expensive, satellite tags give us the most information. Every time the turtle surfaces to breathe, the tag sends a signal to the satellite, which we then translate into a map that can be followed through the Internet. So ideally we can see the daily movements of a turtle, which is incredible when you think about it.
Turtles never cease to amaze me. I once had a local fisherman bring me a juvenile hawksbill turtle that he had found in a river along Colombia's coast. I brought it out to an island over 20 miles offshore where I do my research and released it on one of the reefs. One month later, that same turtle turned up back on the mainland coast—this time nearly a mile up river in the mangrove area! Apparently, it had a strong attachment to that area.
In my years of doing research, I have found that sea turtles do have an affinity towards specific places. No matter where you release them, they always seem to go back to the place where they were caught. Such information is important as it helps us better understand turtle behavior and habitat preference.
Learn more about marine turtles.
Diego is WWF's Latin America and Caribbean Species Coordinator, based in Colombia. He pursued his master's in environmental management and focused his research on sea turtle conservation at Australian National University with support from WWF's Russell E. Train Education for Nature (EFN) program.