A Path to Sacred Earth
WWF's Dekila Chungyalpa on her work with faith leaders and religious communities
Author: Dekila Chungyalpa, Director, Sacred Earth Program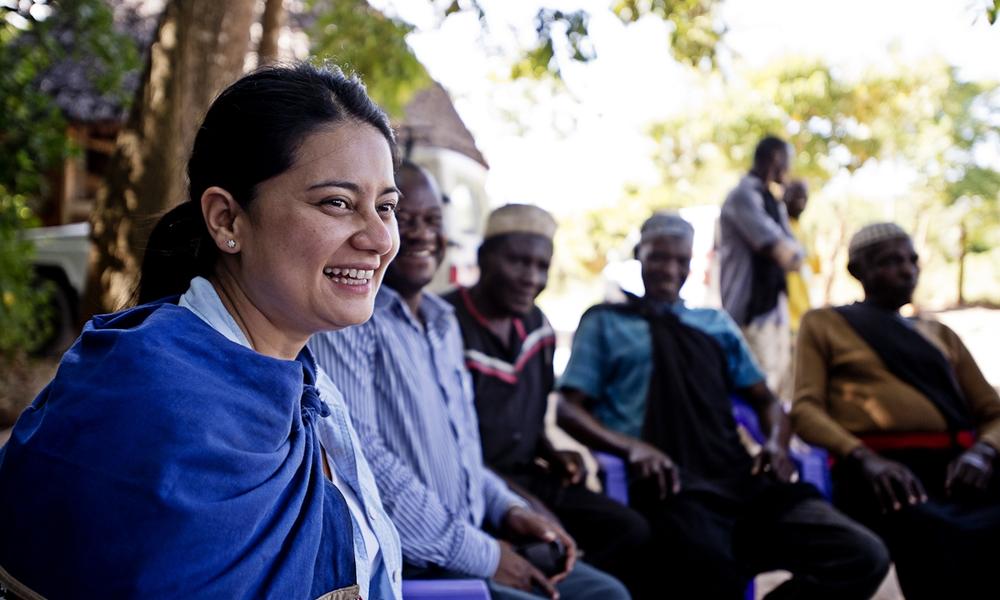 Growing up in the Himalayas made me an environmentalist at a very young age. I deeply loved nature and the forest, and when I moved to New York City to attend high school I found that I had a profound craving for wilderness.
I come from a very Buddhist family, and like any teenager, I was skeptical. But around the same time that I became an environmental activist, I started studying Buddhism on my own.
For many years I didn't understand that there was a strong relationship between the environment and Buddhism. My first boss at WWF-Nepal, Mingma Sherpa, helped me understand that. He was a man of integrity and a deeply faithful person, as well as an environmentalist. He did an environmental project with a monastery, which was a very personal and important project for him.
When Mingma and other friends and colleagues passed away in an accident in 2006, the way I saw the world shifted; everything in my life suddenly became a choice. I realized that nothing—even the field of conservation—had to be the way it was. I saw that boundaries can bend.
A few months later, I went to a teaching by His Holiness the 17th Karmapa, a leader of Tibetan Buddhism, on compassion toward animals. The teaching, which provided spiritual reasons for vegetarianism, reached me on a deep level. I had been trying unsuccessfully to give up meat for many years, but I went vegetarian right then and have never struggled since.
The experience brought home to me the power of faith. We are happy to make decisions that are inconvenient if they are rooted in faith. Not only are we happy to, but we celebrate those decisions because they are testaments to our faith.
So when the Karmapa asked if I would help train monks and nuns to be environmental leaders in the Himalayas, I knew I had found my calling. A project originally slated for a couple weeks turned into the basis for a new program here at WWF. Four years later we have the Sacred Earth Program and I still work with these Buddhist environmentalist monks and nuns, who do amazing work.
Sacred Earth has also branched out to engage other faiths. We have joined with 50 leaders of Hinduism, Christianity, and Islam in East Africa to help stem the trade in illegal wildlife. In 2013, we will work with the National Cathedral in Washington, DC to provide a faith-based platform for building capacity and supporting religious leaders to be ambassadors for climate change action. And we plan to eventually also work in the Amazon.
There is real agreement among faith institutions that the environment is important, but faith leaders and religious communities don't always know the latest science and what the most effective conservation strategies are. WWF does, which can make for wonderful partnerships.