A Promise of Tomorrow for Fish and People in Malaysia
Malaysian youths take an interest in protecting oceans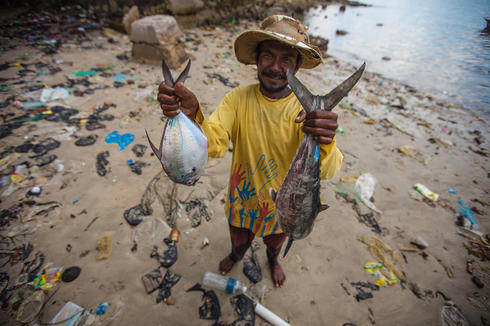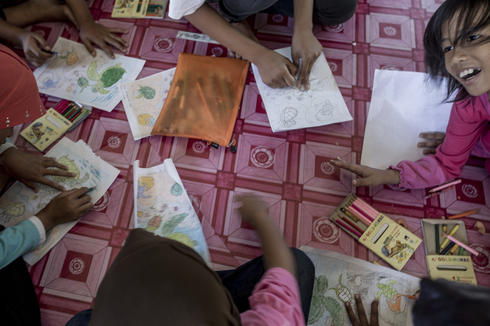 "I've been told I'm stupid for doing this stuff for no money," says Yusof Bural, chairman of the Banggi Youth Club . "But I really love the environment here and I want to see more members in the BYC, so I keep going, even as a volunteer."
Yusof and the other core members of BYC don't look the part of earnest do-gooders. They're laid-back, not buttoned-up – more at home in a dive shop than a classroom. But their youthful, non-preachy vibe is the key to their success.
Students in the island's 14 primary schools love the activities organized by the youth club – drawing contests with environmental themes, puppet shows about recycling and reducing plastic litter, lessons about the colorful and charismatic marine life native to this part of Malaysia. Older students at the island's one high school have taken things even further. After an awareness campaign led by BYC, the school adopted a no plastic, no Styrofoam policy for its canteen. Shops and restaurants participate in "No Plastic Fridays," encouraging customers to forgo the straws and bags that are used briefly before becoming trash.
And trash on Banggi is a big problem. Despite being Malaysia's largest island, with a population of roughly 20,000, there is no municipal trash collection. Rubbish and recyclables collected through BYC's "Green Lifestyle" campaign must be taken 45 minutes by boat to the nearest sizable town.
But a lot of trash still ends up in the sea. Some is washed away, out of sight out of mind. A lot is mired in the soft mud and sand on the shore, creating an eyesore as well as a health and environmental hazard. And that's the wrong image for an island that aspires to be an eco-tourism destination.
Today's Needs vs. Tomorrow's Promise
Yusof's younger brother Omar Bural is also a member of the Banggi Youth Club. He knows that getting people to change old habits is hard work. "No one in the community objects to our messages. They find recycling and composting useful, and the students are receptive to the anti-plastic message. But the adults aren't interested in changing.
"Most of the adults here aren't well educated," Omar continues. "Each time we do a talk, they listen but they go away and it's forgotten. One person even said, 'Why don't you teach us to read first before telling us about the environment?' This surprised us, but it makes sense. Their income and their family are the priority before something for the future."
Yusof and Omar are living proof of the power of catching kids at the right age to instill a lifelong interest in nature. Both started volunteering with WWF before BYC was formed in 2009. They were drawn in by the opportunity to learn to dive, and what they learned changed the course of their lives.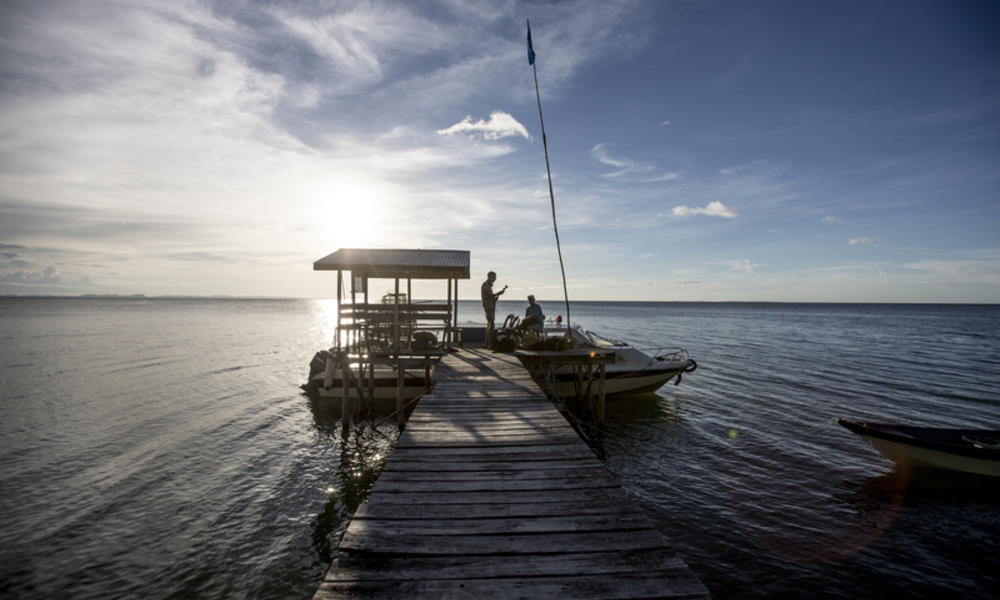 A Changed Perspective
"I did fish bombing and tried cyanide fishing," says Yusof. These practices are dangerous to both the people and environment involved. He saw accidents firsthand, and when he started snorkeling and diving with WWF, he saw the underwater devastation. "I didn't want to keep doing that dangerous stuff," he says.
So, instead of going underwater with poison or bombs, he went with a toothbrush.
Yusof, Omar and other dedicated BYC volunteers built frames to which they tied living coral fragments in an effort to rebuild reefs destroyed by fish bombing. But to get the coral to start growing, they have to keep it free from algae. That meant diving every day for the first month the frames were in place and brushing every inch clear to ensure algae didn't take over.
This is just one of the painstaking, time-consuming activities club members do without pay – sometimes prompting dismissive comments from neighbors. BYC members also patrol the waters around their island in effort to discourage fish bombing and run off those who don't have the right to fish in the area. It's a massive job, and the volunteers have neither the equipment nor authority to do it properly. Still, every bomb they keep from hitting the reef is a victory in the battle for the future of Banggi Island.
For generations, nature has provided for the residents of Malaysia's islands and coasts. But growing demand for seafood throughout the region has left the seas nearly empty. As communities face the reality that fishing is no longer enough to support the economy, they are hoping tourism can create new opportunities. But those banking on this long-term solution are in a race against time to secure the foundation of their future development before it is fished, bombed, trawled and trashed beyond repair.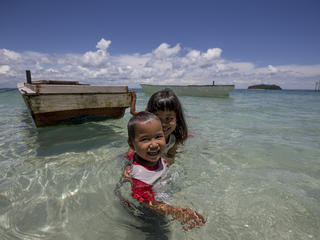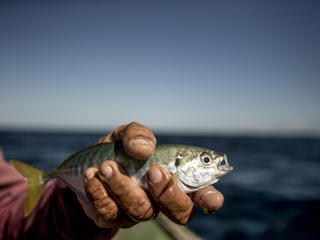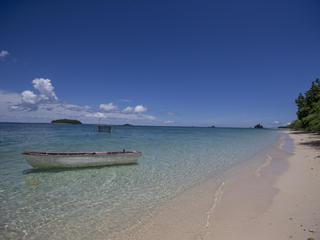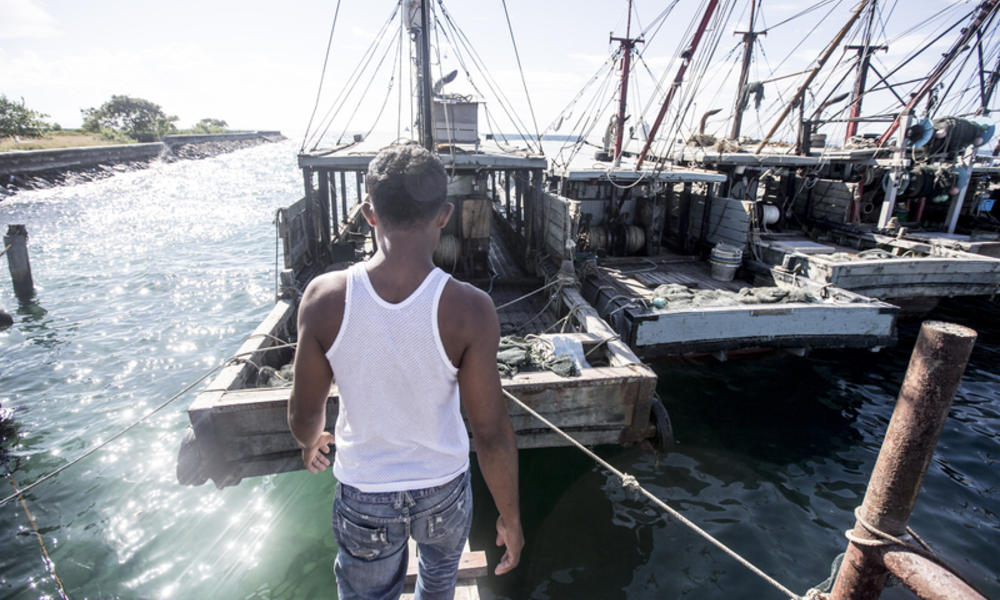 The Biggest Threat
"People like Yusof and Omar are at the heart of WWF's work to restore ocean health," says John Tanzer, Director of WWF's global marine program. "A healthy ocean is a natural economic engine. It can support sustainable livelihoods for billions of people – but only if we take care of it. WWF's role is to support these efforts, whether they are driven by communities or governments or international agreements."
WWF is supporting the creation of a massive marine park that would include Banggi Island. Covering almost 1 million hectares, Tun Mustapha Park would allow for various uses of the natural resources. It's hoped that by striking the right balance between regulated commercial and community fishing, and strictly protected areas the habitats and fish populations can recover and thrive.
"In a year or two, I want Banggi Island to be a tourism center, and I want BYC members to be guides and patrol the new park," says Omar. "I want to see people involved, but not just for the income – so they take ownership and take care of their own environment. After a pause he adds, "I don't think fish bombing is the biggest threat. The biggest threat is if we ourselves don't take action to protect our environment."
Yusof echoes his brother: "I'd like to see more awareness. My personal success would be to bring in more people from the community to BYC, to learn what I've learned." Then, with a smile, "I guess I'll be rich with good intentions, but maybe not money."