A shared vision of a clean energy future
More and more corporations across the United States are switching to renewable energy—such as wind and solar—to cleanly and cost-effectively power their companies. By adding renewable energy to their facilities or entering into contracts to buy or invest in offsite renewable energy, businesses are helping to usher in a clean energy future.

That's good news for business and even better news for the planet, because now more than ever, it's vital we embrace and promote renewable energy. Pollution from fossil fuels directly contributes to a warming planet, causing ocean levels to rise and weather to hit extremes. So if we continue on this fossil fuel trajectory, we face a fundamental threat to animals, habitats, and ourselves.

The great thing is, a growing list of companies have recognized this, and are setting aggressive renewable energy goals. Some even have 100% renewable energy objectives. But they face challenges in reaching these goals. To achieve them, companies will need more than 70% of energy to be delivered through the power grid. And, unfortunately, right now many companies have no way to choose renewable energy options, whether through their local utility or other generators. This means that presently even the most energy-efficient big-box stores can only supply up to 30% of their on-site electricity with rooftop solar energy—and that percentage is even lower for less efficient users.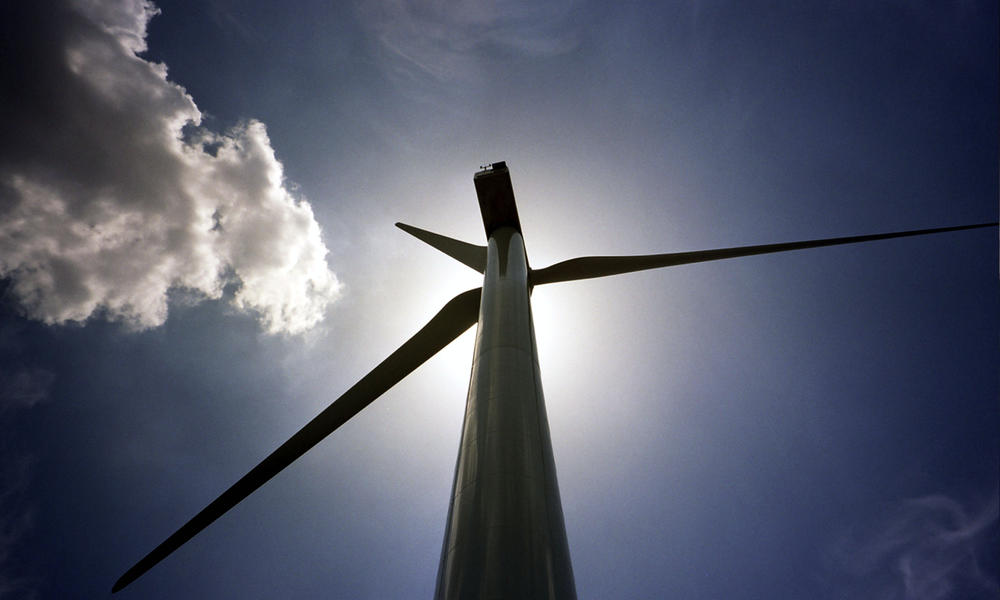 © Carlos G. VALLECILLO / WWF-International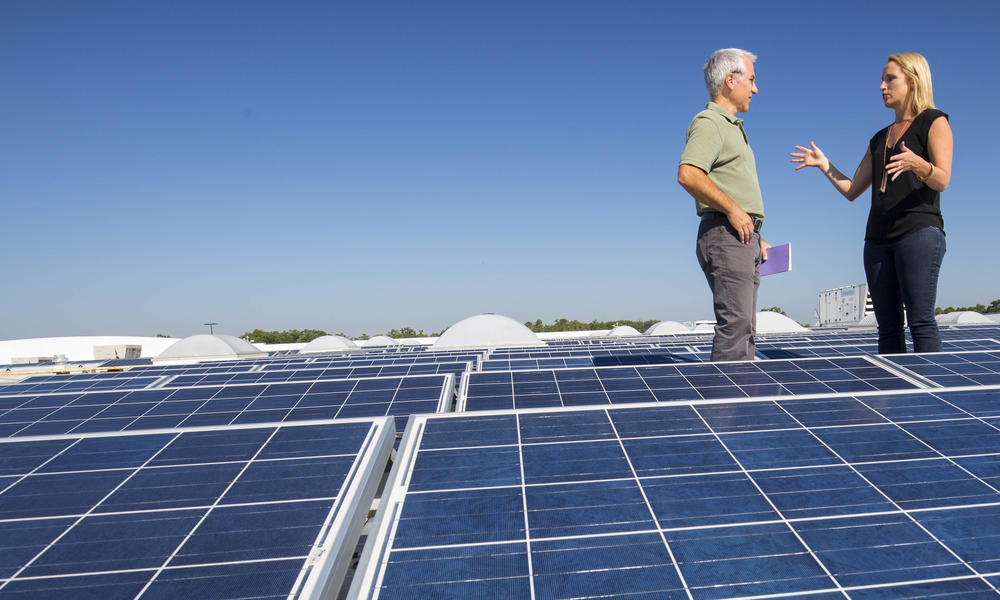 © WWF-US / Paul Fetters
That's why WWF is collaborating with businesses to make renewable energy a core element of their sustainability strategies. The Corporate Renewable Energy Buyers' Principles—created collaboratively by companies, the World Resources Institute, and WWF—describe the common needs of large renewable energy buyers and outline a path for transforming our energy system so businesses can get the renewable energy they need to power their operations.

Companies including Walmart, Amazon, General Motors, and Facebook have signed on to the Buyers' Principles, showing their support for transitioning the business sector to a renewable energy future.

"One real key here is that it's not just one company saying this," Bill Weihl, sustainability director at Facebook, said. "Now we've got 43 major companies across a range of sectors—Hilton, Kaiser Permanente, DuPont, not just tech companies—saying we care about renewable energy. And we're saying to the utilities and policymakers, 'If you have policies that help us meet the goals described in the Buyers' Principles, you're more likely to attract or keep our business in your state.'"

Collaborative efforts like the Buyers' Principles are one great example of how, if we work together, all of us—businesses and homeowners alike—can make the switch to renewable energy and decrease our carbon footprint for a healthier planet.