A symbol of hope: US designates bison as the national mammal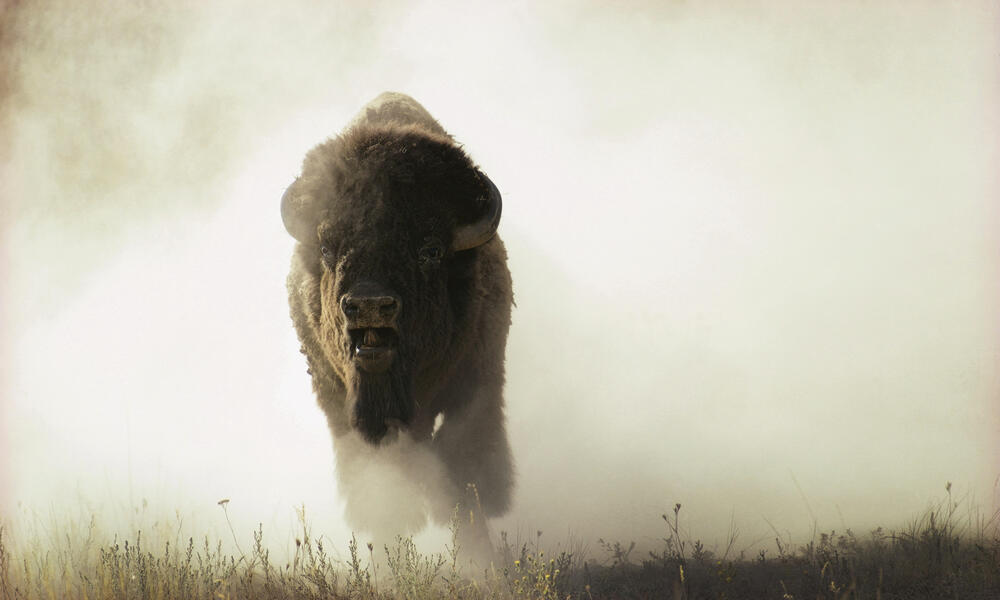 UPDATE, May 9: President Obama signs National Bison Legacy Act into law
President Barack Obama signed into law the resolution declaring the bison the national mammal of the United States.
The bison—a resilient and iconic species roaming our Northern Great Plains—now serves as the national mammal of the United States. In a show of bipartisan support, the U.S. House of Representatives passed the National Bison Legacy Act on April 26, celebrating a species once on the brink of extinction.
"The plains bison's remarkable recovery from near extinction in the 20th century is an important reminder that we can change the course of history when we work together to save an imperiled species," said Dennis Jorgensen, WWF's Bison Initiative Coordinator for Northern Great Plains program.

WWF applauds this decision, and it is our hope that this designation will encourage more Americans to experience this incredible animal firsthand, ultimately helping to ensure that it thrives well into the future.

Impressive resilience
Not long ago, an estimated 30-60 million plains bison moved in vast herds across America's rolling grasslands. Strong and resilient, these herds helped shape what has now become our nation's heartland. However, as a result of westward expansion and commercial hunting, plains bison were hunted to the brink of extinction with approximately 500 left by the turn of the 20th century.

Despite nearly insurmountable challenges, a diverse group led by visionary leaders like George Bird Grinnell, Native American communities, ranchers, industrialists, conservationists, and other concerned citizens came together in support of the bison. Their combined effort resulted in one of America's first conservation success stories, and thanks to their dedication, the American public began to see the bison as more than just a source of leather. Remarkably, by the 1930's, 20,000 bison had been restored to public lands.
The bison is an Ice Age survivor, the nation's largest land mammal, and a long-standing symbol of freedom, strength, and self-determination that has been famously symbolized in the Buffalo Nickel and the U.S. Department of the Interior's official seal.
Looking ahead
WWF works with Native American communities and the National Park Service to ensure that large herds of bison are common once again, securing the bison's long-term health and a lasting place within the communities that welcome its return. We thank the American people for their support of this important effort to restore a true icon of the grasslands to its rightful place.