Amazing Snow Leopard Images from Nepal
The elusive big cat is successfully collared in the Himalayas
Date: December 18, 2013
Author: Trishna Gurung
1. A team led by Nepal's Department of National Parks and Soil Conservation spent several weeks tracking snow leopards in the high mountains of Kangchenjunga. This magnificent cat was captured using a modified foot-hold snare equipped with satellite/VHF trap transmitters. The animal was not harmed by the snare.
2. After the snow leopard was sedated, WWF's Dr. Rinjan Shrestha tests whether the anaesthesia has taken effect. The collaring and measuring work on the snow leopard must be completed quickly and the team is ready to swing into action.
3. The team gets to work adjusting the GPS collar and measuring the snow leopard. This male is approximately 5 years old, 88 pounds and six feet long from the head to tail. This project marks the first time satellite technology has been used for snow leopard collaring in Nepal.
4. The collared snow leopard—now named Ghanjenzunga after a local deity—raises its head as the sedative wears off. The collar around his neck will send locations or "fixes" at four-hour intervals. It also has temperature and activity sensors. This snow leopard will now be monitored intensively over the next two years.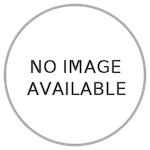 5. Data from Ghanjenzunga's collar will provide crucial information on snow leopard ecology and behavior, which will then shape future conservation strategies. Scientists will be able to track where this far-ranging species travels— potentially into neighboring China to the north or east towards India—in order to identify the habitats and corridors crucial for species survival.
6. This government-led project brought together a diverse team including WWF, National Trust for Nature Conservation and Kangchenjunga Conservation Area Management Council/Snow Leopard Conservation Committee-Ghunsa. It was the first time that "citizen scientists" from local communities were intimately involved in the operation from identifying snow leopard hotspots to supporting logistics.

Celebrating a win for Nepal
"The snow leopard collaring is indeed a new win for Nepal," said Megh Bahadur Pandey, Director General of the Department of National Parks and Wildlife Conservation. "It reiterates the commitment of the government to strengthen measures to better understand and protect the snow leopard whose survival is under threat from anthropogenic actions and the pervasive impacts of global climate change."
There are an estimated 18 (13-21) snow leopards in Kangchenjunga Conservation Area where this snow leopard was found. Hunting, habitat loss, retaliatory killings and climate change impacts are major threats to its survival. WWF has played an active role in Kangchenjunga by supporting research, monitoring and community programs to benefit both people and snow leopards.
"Snow leopards are not just iconic species of the Himalayas—they are vital indicators of the health of a fragile ecosystem that provides freshwater to millions of people in Asia," said Shubash Lohani, WWF's Deputy Director of the Eastern Himalaya Ecoregion Program. "This successful snow leopard collaring in Nepal will lead to a deeper understanding of one of nature's most elusive species but ultimately shape regional conservation efforts."