An artist's push to protect Alaska's breathtaking Bristol Bay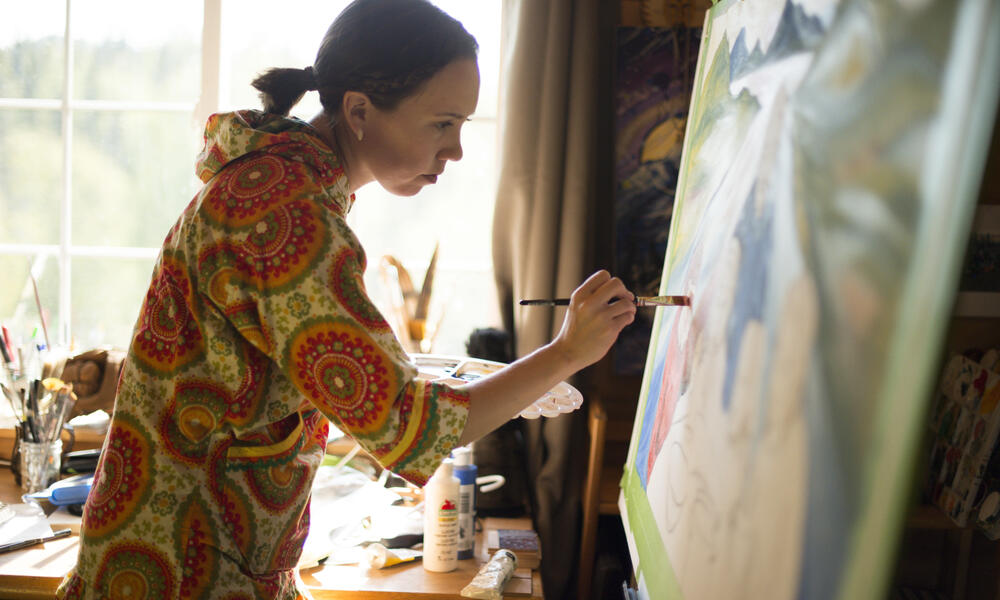 Date: January 19, 2016
Author: Ben Goldfarb
In the second-floor studio of her light-filled cabin, Apayo Moore squints at her latest canvas, the paintbrush between her fingers flickering over the scene: verdant mountains, coursing rivers, a contented family sitting down to a meal. Beyond the artist's window beckons Lake Aleknagik, where millions of sockeye salmon will soon return to spawn.
Fish are a near-constant motif in Moore's work: beluga whales chasing salmon; fathers and daughters heading to sea on commercial boats; happy women carving strips of orange sockeye. Moore's bucolic scenes give Bristol Bay an aesthetic identity. But they also make a powerful political statement: That Bristol Bay is too special to jeopardize by developing Pebble Mine, a proposed copper mine that would destroy salmon-producing streams and wetlands in the region's headwaters.
Moore, who grew up fishing with her father, first learned of Pebble a decade ago. When she came home to Dillingham from college, she soon realized that her home, and her family's livelihood, was in peril. "You take salmon for granted — it's like breathing," she says. "Until it's in danger."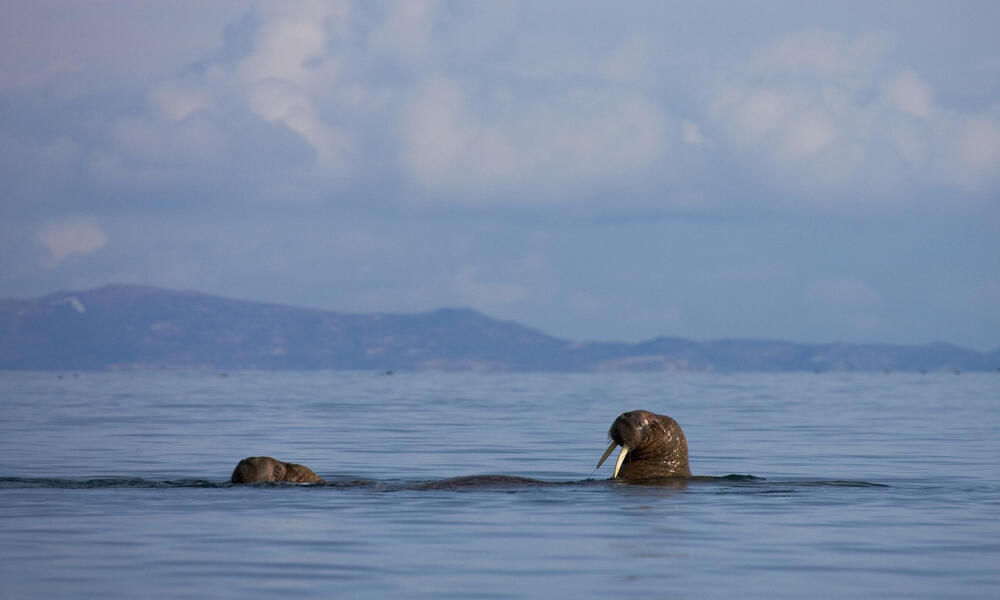 Many other Bristol Bay residents soon arrived at the same realization. In its early days, the fight against Pebble Mine was spearheaded by beloved elders like Bobby Andrew, a Yupik fisherman. But Andrew passed away earlier this year, and now a new generation, including Moore, has inherited the campaign against Pebble Mine.
Fortunately, they've proved up to the challenge. Moore and other young leaders like Alannah Hurley, Verner Wilson, and Katherine Carscallen have helped organize resistance to the mine: through public meetings, letter-writing campaigns and demonstrations, and testifying to all who will listen about the splendors of Bristol Bay's salmon runs. Under their watch, the campaign became a national concern: In 2014, the EPA received more than a million letters about their proposal to nix Pebble — 98 percent of which opposed the mine.
"We never want to see the fishery degraded in any way," says Everett Thompson, a commercial fisherman. "Most people don't think of fishermen as politically active, but we've created a lot of different outlets to express ourselves about this issue."
WWF has sought to further amplify the voices of Bristol Bay's advocates — for instance, by helping create the Fish Basket Coalition, a collection of native communities and conservation groups opposed to offshore drilling for oil and gas in Bristol Bay. "We've tried to focus national and international attention on the people who have been using their hearts, heads, and hands to protect this remarkable place," says Dave Aplin of WWF's Arctic Program.
Together, the new allies have achieved far more than they would have alone. Earlier this year, President Obama permanently protected Bristol Bay from drilling, ensuring that the region's extraordinary salmon runs won't fall victim to an oil spill. Meanwhile, the Pebble Mine proposal is on life-support, and people throughout the region and America hope the EPA will use its Clean Water Act authority to make construction of the mine impossible.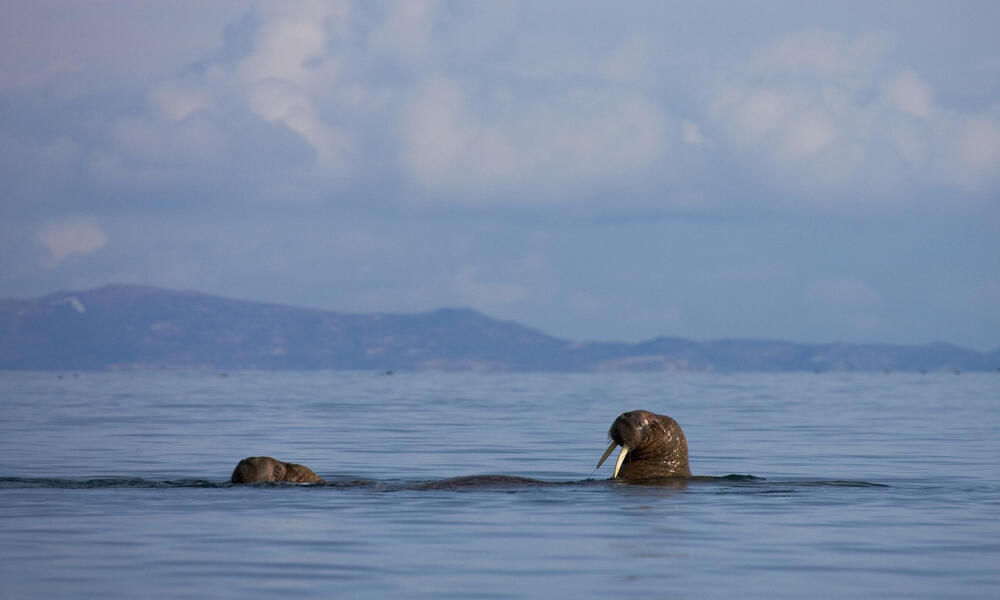 Throughout these conservation campaigns, Moore's art has provided an ever-present reminder of Southwest Alaska's natural heritage. After President Obama declared Bristol Bay off-limits to offshore drilling, Moore sent him a painting. When the Commander-in-Chief visited Dillingham this summer, he returned the favor by signing a canvas.
The President's approval was another memorable moment in a struggle that, despite its dire stakes, has produced plenty of joy. "Some people are really inspired by the fight, but I'm inspired by the love and camaraderie," says Moore. "You can see it in all these groups that used to battle each other, but that are now working together: the sport fishermen, the commercial fishermen, the subsistence fishermen. All the stereotypes go away, and the love comes in."