Arctic Drilling Assessment Released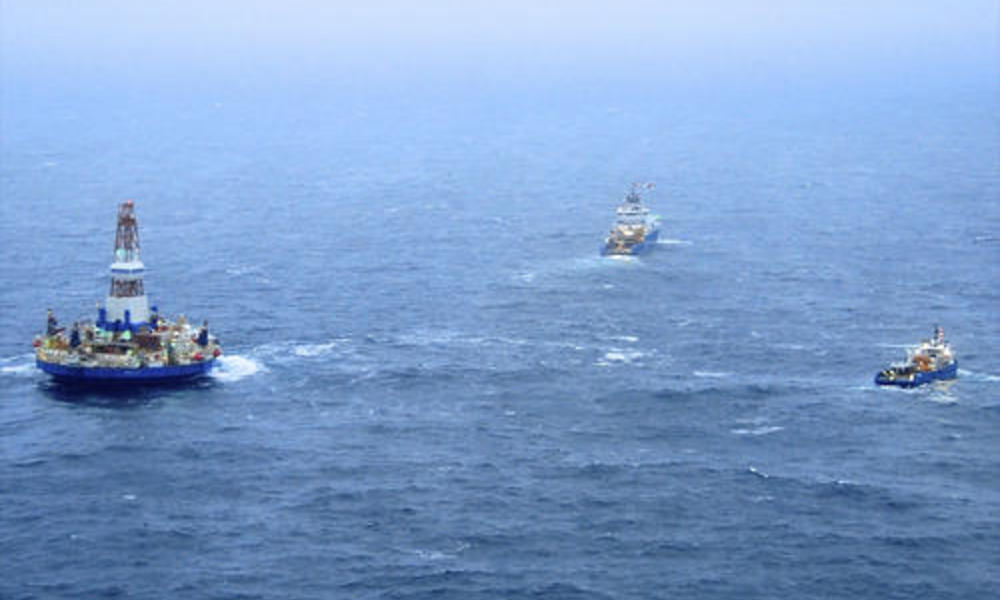 A new government assessment of offshore oil and gas development in the Arctic in 2012 falls short of acknowledging that offshore drilling cannot currently be conducted safely in the Arctic and should not be allowed.
The Department of the Interior's (DOI) assessment comes less than three months after Royal Dutch Shell – the only company that was permitted to do exploratory offshore drilling in the U.S. Arctic in 2012 – experienced back to back accidents and challenges that prevented the company from drilling in the Arctic. The company announced in February that it will forgo its plans to drill for oil and gas in Alaska's Beaufort and Chukchi seas (located in the Arctic) in 2013 so it can repair its equipment and get more prepared to drill in the future.
"If the U.S. wants to be a global leader in Arctic conservation—which it should be—we must set the highest possible standards for conservation and development in the Arctic"

Margaret Williams
Managing Director, Arctic Program
"If one of the largest multi-national companies, with one of the biggest investments ($4.5 billion) in Arctic drilling, and self-proclaimed highest industry standards was unable to have a safe and trouble-free drilling season in the Arctic, nobody will be able to have one," said Margaret Williams, managing director of the WWF-US Arctic Program.
The assessment points out these and other flaws in Shell's 2012 drilling season, such as failing to keep a close watch over its contractors and not doing enough advance planning and preparation. However, at a press conference today to release the report, DOI Secretary Ken Salazar said the Obama Administration is still willing to give a green light to future drilling.
"Our oceans are already stressed," Williams said. "Polar bears, walrus, whales, seabirds and other wildlife that thrive in the Arctic's waters don't need to be confronted with another major threat."
The Challenges of Drilling
A key problem related to Arctic drilling that concerns WWF is the "response gap," which is the inability to quickly respond to a spill, given the region's extreme weather, gale-force winds and extended periods of darkness.
Other challenges are the release of harmful pollutants into the air; the discharge of dangerous chemicals into the water; and the impact of oil-related noises on marine mammals that depend on sound to survive.
"A thorough, comprehensive, science-based assessment of these challenges is needed, not a quick 60-day review like the one just completed by the Department of Interior," Williams said. "Anything shy of a comprehensive review is disrespectful to Arctic communities and wildlife," Williams said.
WWF in the Arctic
Despite Shell's announcement to slow down its plans for the Arctic, Conoco Phillips is continuing with its plan to drill one or two exploratory wells in the Chukchi Sea in 2014.
WWF opposes this move by Conoco Phillips – or any company – because we believe it is not yet safe to allow offshore oil and gas development in the Arctic, as the right technology for preventing or responding to an oil spill in such an icy, remote and dark area is not in place and vulnerable areas have not yet been identified. The Obama Administration, therefore, should jettison the idea of Arctic drilling. If the time ever comes when such technology exists and is proven to be effective, WWF supports drilling but only under certain conditions that adequately address when, where and how to drill, as well as how to respond to an oil spill.
WWF also advocates for our nation to move toward a clean, renewable energy future, rather than relying on offshore oil and gas, if it wants to address climate change. U.S. oil production is higher than it has ever been in the last 20 years.