Australia's Great Barrier Reef under Threat
We need to take action to save this rich ocean habitat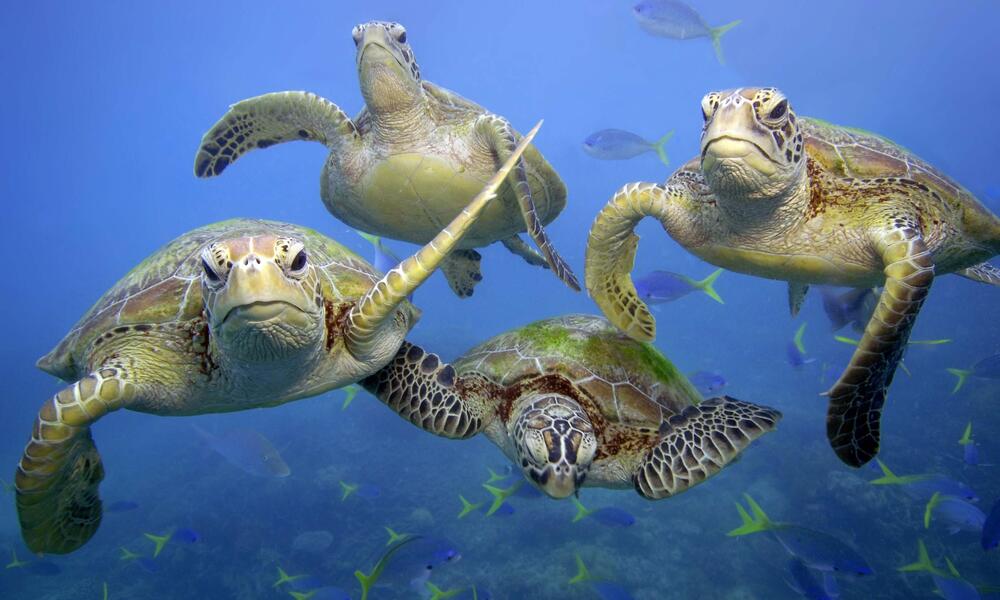 Unsustainable development alongside the Great Barrier Reef could cause severe damage to one of Earth's most important marine environmental systems, according to a new report commissioned by WWF. The Great Barrier Reef Under Threat found that the dumping of waste from port expansions within its World Heritage-listed boundaries would have "devastating impacts" on the reef.

In order to prevent new stress on this already-vulnerable ecosystem, WWF is calling on the Australian government to ban all dumping of dredge spoil in the Great Barrier Reef World Heritage Site. If appropriate steps are not taken to reverse the reef's decline, the area risks being listed as "in danger" by UNESCO.

"The Great Barrier Reef is one of the planet's richest ocean habitats, home to endangered species, a valuable economic asset for Australia, and a natural treasure for the whole world," said WWF International Director General Marco Lambertini. "Turning the reef into a dumping ground is the wrong choice for the environment and makes no business sense, particularly to build ports that are unnecessary."

The Great Barrier Reef is home to more than 1,500 species of fish, 411 types of hard coral, one-third of the world's soft corals, 134 species of sharks and rays, six of the world's seven species of threatened marine turtles, and more than 30 species of marine mammals, including the vulnerable dugong.
Threatened by dredging
Port expansion plans call for the dredging of approximately 51 million cubic meters of the ocean floor— enough seabed to fill up New York City's Empire State Building 49 times. Much of that waste could be dumped in the Great Barrier Reef's sensitive World Heritage waters, where it can cause damaging plumes of sediment that can drift for up to 50 miles. Dredging and dumping can smother corals and threaten the survival of endangered species like marine turtles.

"As we can see from the Great Barrier Reef, healthy ocean habitats can be engines for sensible economic growth that provide jobs and improve people's wellbeing," Lambertini said. "Responsible management of the ocean, which is essential to preserve the crucial role marine ecosystems play in providing food and jobs for billions, should be a key feature of any roadmap for a sustainable future."
Act now. Tell the Australian government to protect the Great Barrier Reef.