Bhutan's Prime Minister on Protecting Forests at Home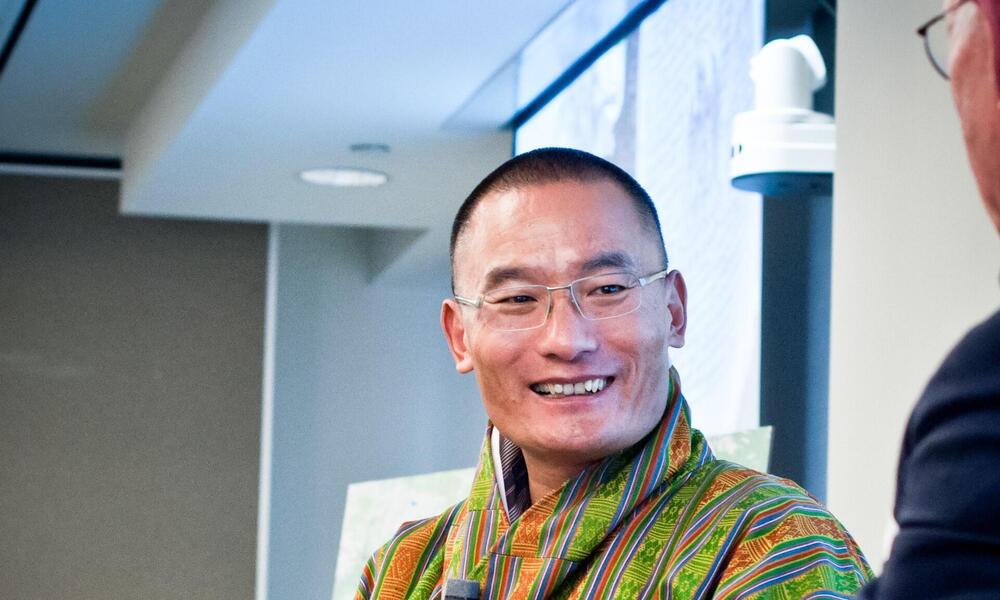 Date: March 24, 2015
Author: Jill Schwartz
Bhutan Prime Minister Tshering Tobgay came to the United States this week to share a true story that has inspired his country and, he hopes, will inspire the world.
The story began in the 1970s, when Bhutan's fourth King made conservation of the environment one of the four pillars of Bhutan's Gross National Happiness development philosophy. And it continued into this century, when Bhutan's democratic leaders added a short yet impactful clause to the country's constitution that calls for maintaining at least 60 percent of Bhutan's land as forests.
Bhutan has honored this clause—and exceeded the minimum by 10 percent. It, too, has designated much of this land as protected. Bhutan is home to the highest percentage—more than 51 percent—of protected land in Asia. The 5 million acre network is rich in forests and rivers.
"We see this part of our constitution as a privilege, not something extra we have to do," he said during his first visit to the US since being elected in 2013. "We are privileged to be the custodians of the world's natural heritage."
The next chapter of the story is solidifying the commitment. And Bhutan for Life—an innovative approach to funding conservation—is the way to do so, he told the government and NGO leaders he met with in Washington, DC on Monday. The goal of the initiative, which is being led by the Royal Government of Bhutan and WWF, is to create a fund that will help ensure that the country's parks are protected forever.
"We have worked diligently to protect our parks," Tobgay said. "With partners like WWF we have created laws and policies to protect and maintain our parks. But we see changes in our country. Competing demands. So something has to give. We do not want it to be our system of protected areas."
Tobgay encouraged the audience to take this "groundbreaking approach" to other countries—much like Bhutan adopted the approach from Brazil.
"This needs to be a global movement. We need to mobilize hearts and minds to protect what is ours universally."
Learn more about WWF's work ensuring the permanent protection of forests.