Biggest Conservation Wins of 2018
Together we protected wildlife and wild places
As we close out 2018, it's important to take stock of the progress we've made together in protecting wildlife and wild places.
We saw growth in populations of wild tigers and mountain gorillas. We protected free-flowing rivers around the globe. And we made strides in keeping plastics out of our oceans.
Let's revisit some of our biggest conservation successes of the year before striding boldly into the new challenges and opportunities that 2019 will surely hold.
Nepal nearly doubled its wild tiger population
In an amazing show of progress for wildlife, Nepal is on track to become the first of the world's countries to double its wild tiger population since 2010. An estimated 235 wild tigers—nearly twice the number of tigers counted in 2009—live in this small Himalayan country, according to results from a recent tiger survey.
Congress passed a law that helps protect native grasslands in the US
WWF and nearly 200,000 people in our network of activists successfully petitioned Congress to maintain funding for key agricultural programs designed to protect America's native grassland habitats, enhance soil health, and boost more sustainable agriculture on working lands. This is critical since, according to WWF's 2018 Plowprint report, the Great Plains lost 1.7 million acres of grasslands to agriculture over the last year—and nearly 60 million acres since 2009. Included in the so-called Farm Bill, the federal programs benefit wildlife that need native grasslands to survive, rural communities that rely on fertile soil and clean water, and farmers who need financial and technical support to continue improving their environmental performance.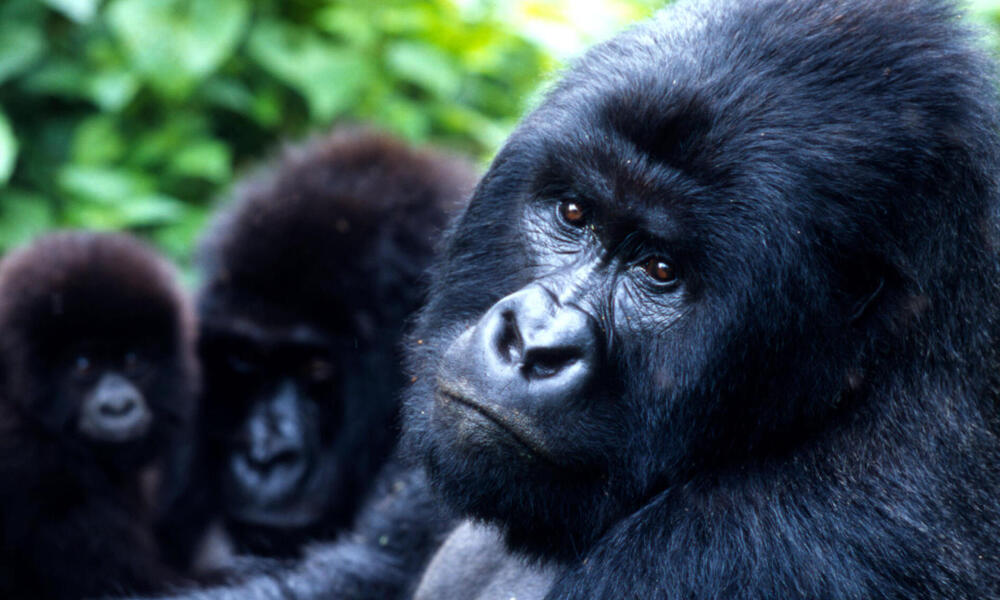 Mountain gorilla numbers grew despite threats
The number of critically endangered mountain gorillas—a species once at risk of extinction—continued to grow due to conservation efforts. A survey shows that populations in the Virunga Massif grew to 604 individuals, up from 480 individuals in 2010. This puts the total global wild gorilla population at more than 1,000 individuals. WWF works to protect the gorillas and the forests in which they live.
New partners joined national governments to fight climate change
Leaders in Argentina, Mexico, Japan, and the United States all formed alliances to cut back on heat-trapping greenhouse gas emissions to help accelerate climate action. In 2015, nearly 200 countries signed a historic agreement in Paris to curb the worst impacts of climate change—but they can't solve the problem alone. That's why it's so important that leaders from all sectors of the economy—states, cities, businesses, and more— are coming together to help close the emissions gap.
Spiny lobster fishery in The Bahamas certified as sustainable
By engaging some of America's largest retail companies, WWF helped The Bahamas' lobster fishery earn certification to the environmental standards of the Marine Stewardship Council, the first fishery in the Caribbean to do so. Working with The Nature Conservancy on the ground, WWF and our corporate partners pushed for stronger government fishing policies and enforcement and to give fishers the tools and support they need to sustain the country's lobster fishery, which provides jobs and food for people as well as critical nutrition for marine wildlife.
Belize's barrier reef removed from list of natural places in danger
Thanks to a series of conservation measures enacted by Belize's government, the Belize Barrier Reef Reserve System—one the world's most incredible, diverse ecosystems—has been removed from the UNESCO List of World Heritage in Danger sites. The historic decision came during a World Heritage Committee meeting in Bahrain, just five months after the Belizean government imposed a moratorium on oil exploration and drilling in all of Belize's offshore waters—a landmark piece of legislation that protected critical ecosystems and established the country as a new world leader in ocean conservation.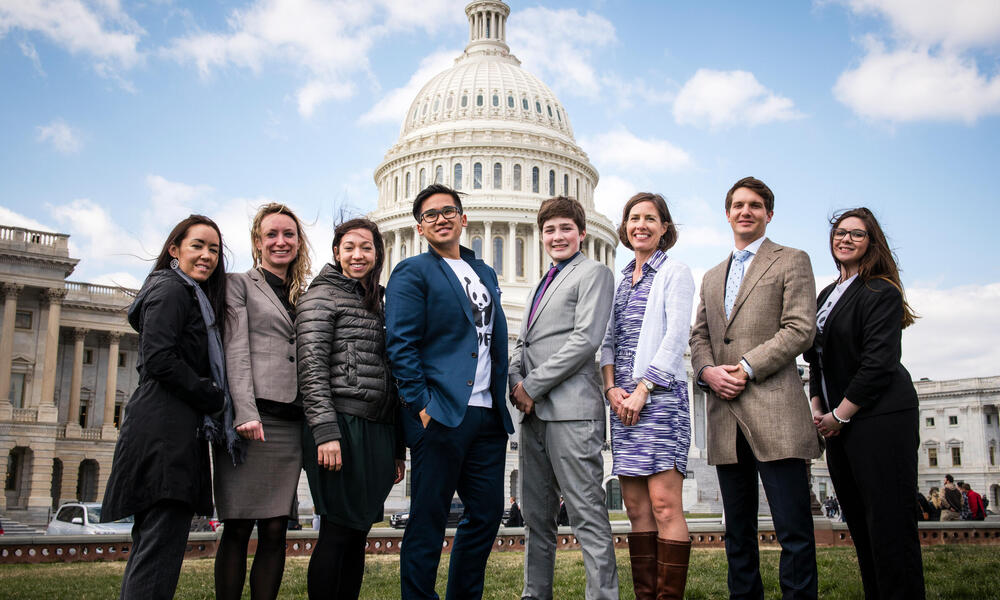 Activists made a splash on Capitol Hill advocating for international conservation funding
More than 100 WWF activists from across the country held 82 meetings with key legislators and staff to lobby for international conservation funding in the federal budget. We saw the impacts of these meetings almost immediately; during the week following Lobby Day, Congress passed the spending bill for FY18 with no cuts to programs WWF sees as priorities. Moreover, the final bill increased funding for a couple of the international conservation programs we lobbied on.

Moved one step closer to keeping trash and plastic out of our oceans
Nearly 124,000 WWF activists from 49 states reached out to their member of Congress to support a bipartisan bill to take a stand on ocean plastic, and their impressive efforts paid off. The Save Our Seas Act passed, moving us one step closer to less trash, more research, and a brighter future for both wildlife and people who depend on healthy oceans.
Free-flowing rivers campaign helped protect freshwaters around the world
Only a third of the world's 177 longest rivers remain free-flowing—unimpeded by dams or other barriers. Together with partners, WWF is leading a comprehensive, science-based analysis on the state of the world's free-flowing rivers, and we are working to identify and protect critical rivers around the world. Activists stepped up to help: almost 500,000 WWF supporters signed our petitions, which have helped to stop proposed dams on Slovenia's Mura River, underscore impacts Pebble Mine would have on the rivers that support Alaska's Bristol Bay, and raise awareness of dams slated to devastate rivers from Argentina to Zambia. WWF also released an augmented reality app called WWF Free Rivers, which has been downloaded over 1.2 million times, that allows people to immerse themselves in a virtual world to discover firsthand how people, wildlife, and whole habitats depend on free-flowing rivers.
Secured protections for the world's largest tropical wetland
With WWF's support, ministers from Bolivia, Brazil, and Paraguay signed a tri-national declaration to protect the Pantanal, the world's largest tropical wetland. The agreement ensures sustainable social and economic development and reaffirms the human rights of the indigenous and traditional populations within the region.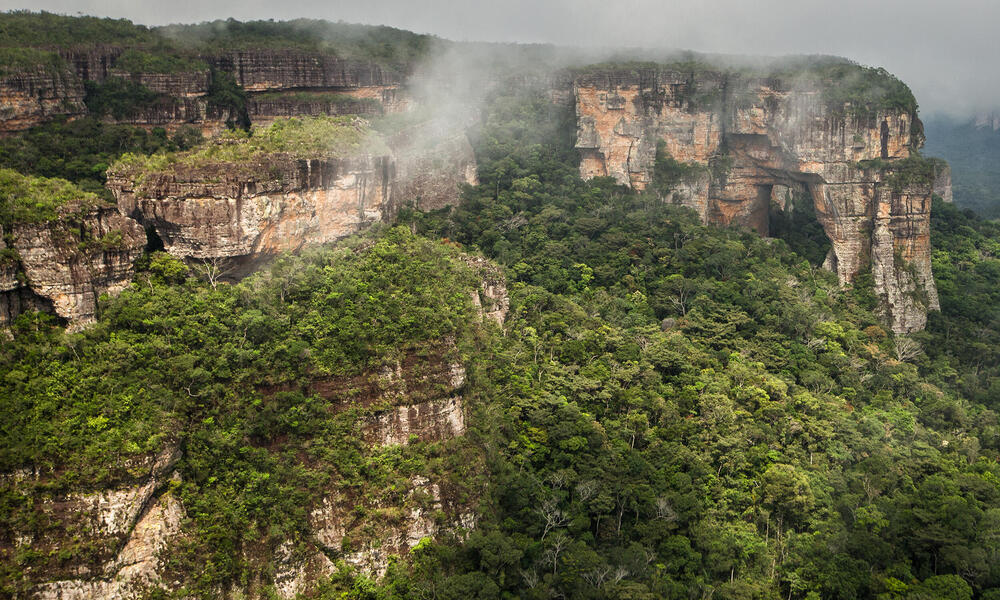 Colombia created the world's largest protected tropical rain forest national park
In a momentous win for conservation, Colombia's Serranía de Chiribiquete was officially expanded to 10.6 million acres, making it the world's largest protected tropical rainforest national park. It was also declared as a UNESCO World Heritage site in recognition of its "outstanding universal value" for nature and people. The Colombian government first announced the expansion of the park by 3.7 million acres in February, marking the culmination of decades of joint conservation efforts by environmental organizations, including WWF, and the Colombian government.