Bipartisan Resolution to Celebrate Wildlife
Senate passes resolution to designate March 3 as World Wildlife Day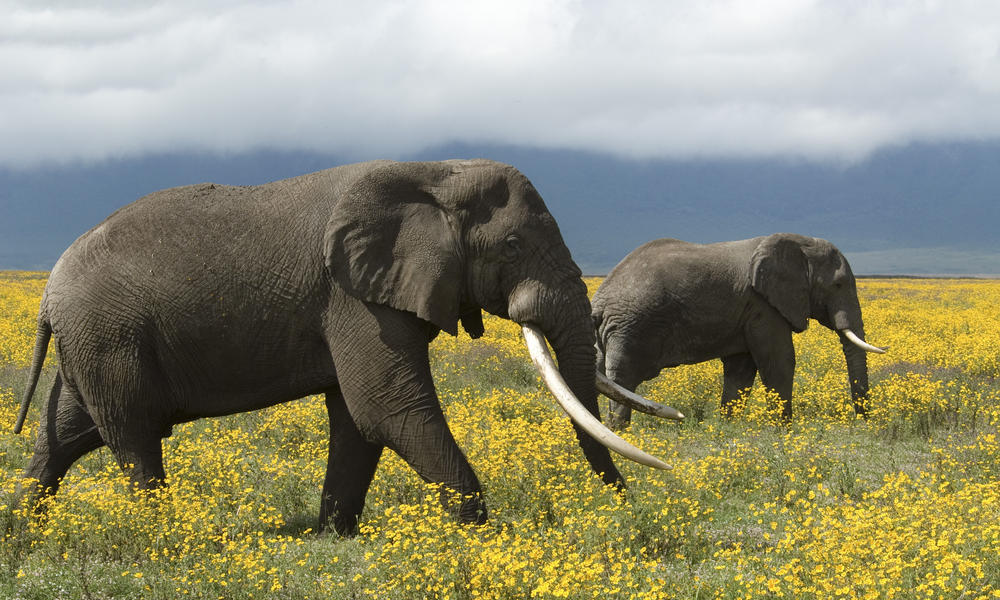 Date: March 06, 2014
Author: Chris Conner
On March 3, organizations across the globe honored the first World Wildlife Day by celebrating the Earth's amazing and diverse wildlife species and pledging to redouble our efforts to protect them.
Prominent leaders within the federal government emphasized the day's importance in the United States, including Secretary of State John Kerry, who declared the need for a strong response to the ongoing global poaching crisis and noted that "our shared natural heritage is threatened, and time is not on our side."
Last night the Senate unanimously passed a bipartisan Senate resolution (S.Res. 374) designating March 3 as World Wildlife Day and highlighting the importance of protecting the planet's wildlife for future generations.
The resolution was introduced by Senator Chris Coons (D-DE) and his Senate colleagues Tom Udall (D-NM), Dianne Feinstein (D-CA), James Inhofe (R-OK), Sheldon Whitehouse (D-RI), Dick Durbin (D-IL), Ed Markey (D-MA), and Ben Cardin (D-MD).
Just a week ago, the House Foreign Affairs Committee convened a hearing entitled, "International Wildlife Trafficking Threats to Conservation and National Security," at which Chairman Ed Royce (R-CA) stated, "Future generations will judge our response to this [wildlife trafficking] crisis. If we want a world still blessed with these magnificent species, we need creative and aggressive action…to confront this challenge."
We still need your help to crush the illegal ivory trade
Support legislation to crack down on wildlife trafficking and enact a moratorium on ivory trade in the United States
In 2013, the United Nations General Assembly officially set aside March 3 as World Wildlife Day, designating it as a day to raise awareness of the intrinsic value of wildlife and its contributions to sustainable development and human well-being. The date marks the anniversary of the signing of the Convention on International Trade in Endangered Species of Wild Fauna and Flora (CITES) in 1973.
This year, it also provided WWF and other conservation organizations an opportunity to underscore the urgent need to fight wildlife crime, which is currently devastating populations of many species around the globe, including rhinos, tigers and elephants.
The recent actions of the Senate, and the House of Representatives and the Obama Administration further demonstrate the unprecedented political will in the United States to protect our planet's wildlife species and combat wildlife trafficking.
On the first World Wildlife Day, that is something we can all celebrate.