Blue Whale Conservation Gets a Boost
Date: February 27, 2014
Author: Molly Edmonds
Blue whales and many other marine animals will receive important new safeguards by Chile's declaration of two new marine protected areas (MPAs) along its southern coast.
With an area of around 350 square miles (about the size of New York City), the Tic-Toc MPA was established in one of the most bio-diverse areas along the Chilean coast.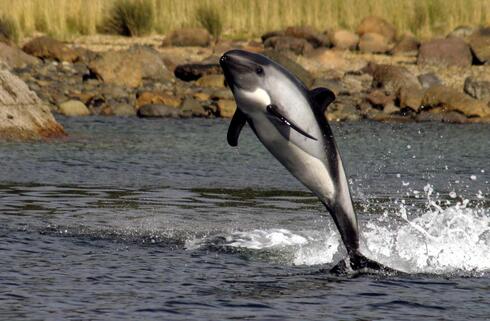 This new MPA will protect an important feeding and nursing ground for the blue whale, the world's largest mammal. In addition, unique species of dolphins—such as the Chilean dolphin and Peale's dolphin—as well as two endangered species of otter are found there.
For nearly 15 years, Melimoyu Foundation, WWF and others have worked to see these waters protected from the growing threats of fishing and aquaculture. Collectively they create multiple threats to whales and other species, from marine debris to bycatch to vessel strikes.
WWF has been studying blue whales using satellite tags to see what specific routes are used by the whales and which areas are used the most often. This information helps inform decisions about creating protected areas, such as Tic-Toc.
Along with Tic-Toc Marine Park, Chile also announced an MPA further south. Both declarations are important steps in creating healthy marine habitats for both wildlife and people.
WWF continues to monitor the habitats of whales and dolphins in Chile's southern coastal areas and advocate for better practices in salmon farming. The region is a valuable tourist destination and we also promote sustainable practices for the industry.