Broom grass transforms lives and hillsides in Nepal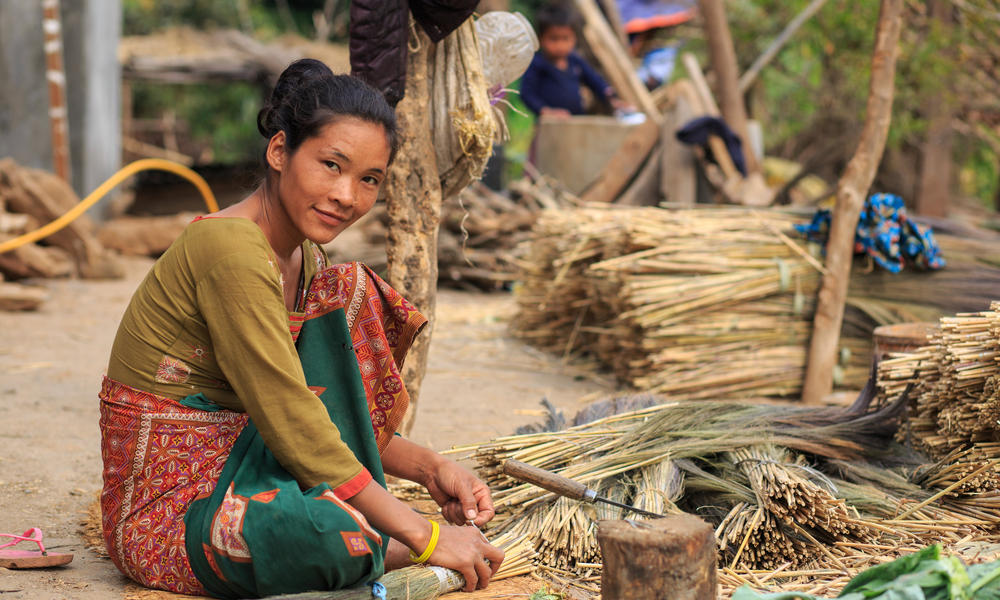 In Nepal, the steep land above Devendra Jung Gurung's house in Tanahun District's Aamdanda village is prone to landslides. But now, he no longer worries as much about this potential danger. Devendra Jung has planted fodder trees and broom grass, a local plant known as amriso, whose strong root system binds the soil. Broom grass received its name because people construct sweeping brooms out of the large flower heads. It is a multi-purpose plant. Besides creating hillside stabilization and serving as household brooms, its leaves provide fodder for livestock during the dry season, and people can burn the stalks as fuel or use the broom grass as mulch to protect the soil.
Broom grass is transforming steep, degraded slopes above the Trishuli and Seti rivers in this area. The lower-income, indigenous communities who inhabit these valleys previously subsisted through shifting cultivation by clearing and burning extensive areas of forest to plant low-yielding crops until the soil became exhausted and invasive exotic weeds invaded, prompting people to clear another area. This practice led to deforestation, soil erosion, and landslides, increasing silt in rivers—the sediment is deposited in flatter areas downstream, worsening floods and sometimes change the course of the river.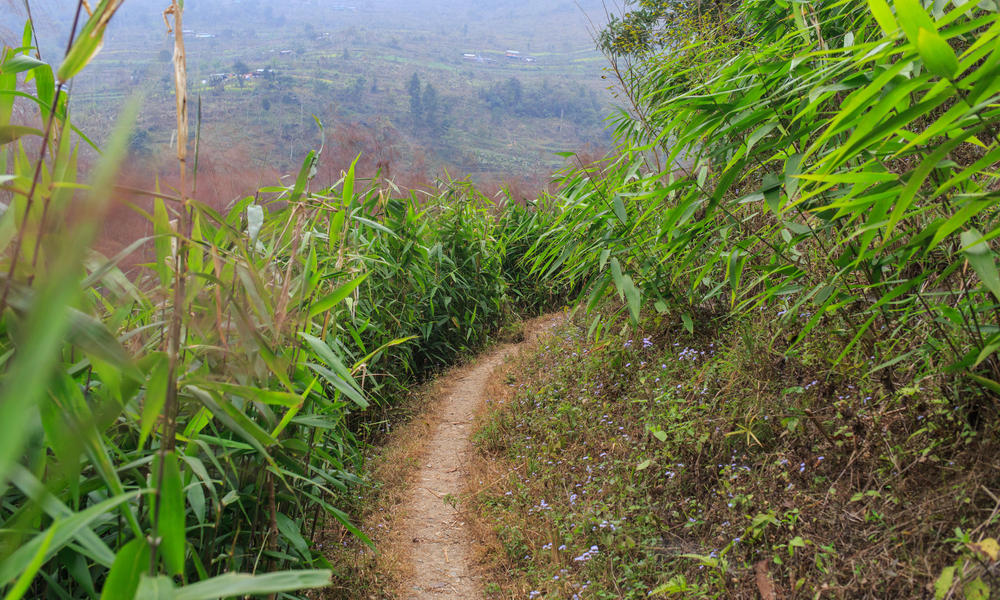 Recognizing the link between poverty and environmental degradation, the Tanahun District Forest Office wanted to work with local communities to establish leasehold forests, whereby local communities lease government land for a period of 35 years, agreeing on sound management practices such as planting trees and growing broom grass, so that people and the environment would both benefit. Through the USAID-funded Hariyo Ban Program, WWF partnered with the Forest Office and communities to provide support for this initiative.
The win-win approach is already working. Local communities are earning more money than before and traders are visiting the villages to purchase brooms. Community members proudly recount that when it rains, the streams and water supplies run clear instead of red with sediment. Often, women make and sell the brooms. With support from Hariyo Ban, the women now have more income to help feed and clothe their children and purchase uniforms and school supplies so they may attend school . "Earlier, we had to buy brooms from the market," says Nanumaya Gurung from Aamdanda. "But now we are capable of selling brooms to the market instead."
With USAID Support, Haryio Ban:
Planted nearly 2.1 million broom grass rhizomes planted on 497 acres in Devghat and Abukhaireni Village Development Committee (VDC) areas in Tanahun District
Benefitted 338 households in 49 leasehold forest user groups
Generated approximately $30,000 made in income within the first four years
Prior to the broom grass initiative, some men had to seek work outside of Nepal to support their families and were absent from their communities for significant periods of time. Families are reunited now since these men have returned to make a better living by assisting with the broom grass. Hillsides are turning green, and the forest is regenerating. People report that they are seeing wildlife in the area again.
In addition to helping local communities thrive, Hariyo Ban is laying the foundation for restoring a major ecological corridor along the river valley between the low-lying Chitwan National Park to the south and Annapurna Conservation Area with its high Himalayan peaks to the north-west. Migrating birds and fish already use the corridor. As climate change advances and temperatures increase however, the restoration of the ecological corridor will become more important as plant and animal species migrate uphill to cooler places.