By the Numbers: Rangers Combat Wildlife Crime
Rangers devote their lives to protecting wild spaces and species. Without their brave commitment, many species like tigers, elephants and rhinos would not stand a chance at the hands of poachers.
Not only do rangers need reliable equipment to do their jobs, they also need the support of local governments and enforcement of national laws against poaching. WWF helps bolster grassroots conservation and rangers on the frontlines to stop wildlife crime.
Take a look at the life of a ranger by the numbers and learn more about why these courageous men and women need and deserve our support.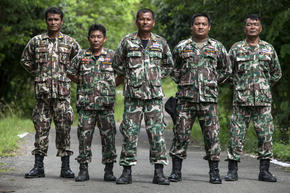 Back a Ranger
Donate now h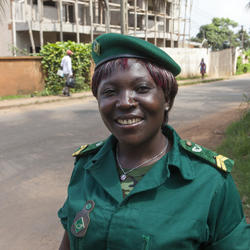 3,000 The number of park rangers trained with support from WWF's Russell E. Train Education for Nature Program. Rangers from more than 20 countries were trained.
1,000 The number of rangers killed in the line of duty in the last 10 years, according to the Thin Green Line Foundation. That's close to two rangers a week, every week, for the last decade.
25
The number of dollars necessary to provide rangers with fuel for two weeks; such funding allows them to visit local communities and patrol in vehicles.
100
The number of dollars rangers earn per month at Kui Buri, a national park in South East Asia near the Thai-Myanmar border. Unlike members of the military and Border Patrol Police, rangers receive few benefits and lower salaries.
10 million
The number of dollars President Obama committed in July 2013 to help stem illegal wildlife trade trafficking in Africa along with a mandate to US develop a national strategy within six months to fight wildlife crime.
10 The number of members in WWF's Tiger Protection Unit, charged with helping protect the last wild tigers on the Indonesian island of Sumatra.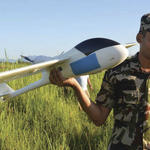 19 The number of park rangers and Nepal Army members WWF helped train in unmanned aerial vehicles, which will help monitor wildlife and combat poaching. The GPS-enabled UAVs provide rangers access to previously unreachable areas and a safe view of illegal activities on the ground.