Changing a River's Trajectory
WWF and partners help restore a section of the Rio Grande/Bravo along the US-Mexico border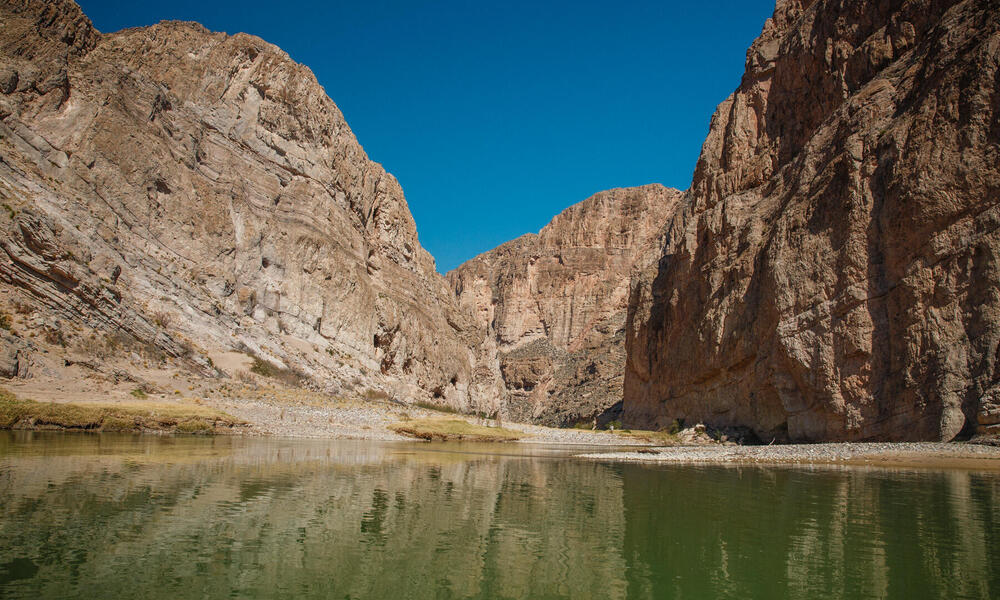 Forming 1,255 miles of the US-Mexican border between El Paso and the Gulf of Mexico, the Rio Grande/Bravo winds its way through the Chihuahuan Desert and serves as the primary source of water for 5.5 million people. Far-ranging wildlife such as bighorn sheep, elk, black bears and mountain lions, as well as numerous native endangered fish, rely on the river and surrounding land for food and shelter.

But the river's water is already 150% over-allocated, mostly for agriculture, and the onset of climate change has led to serious drought. What can we do to protect the wildlife, plants and people that rely on the Rio Grande/Bravo?

Enter WWF's Mark Briggs, a conservation scientist working with a diverse bi-national team—including Big Bend National Park (on the U.S. side of the river), Comisión Nacional de Áreas Naturales Protegidas (CONANP, on the Mexican side of the river), The Coca-Cola Company (a key partner in the region since 2007), and other partners—to restore the Big Bend section of the Rio Grande/Bravo.

"When you think of conservation in the Chihuahuan Desert, the Rio Grande/Bravo and its tributaries in Big Bend rise to the top," Briggs said.

Because of this, he and other scientists are trying to answer four main questions about the river in order to develop the best restoration program possible for the stretch of water in Big Bend National Park:
What did the river look like more than a century ago, before major human impact?

How has the river changed?

Why has it changed? What are the main drivers?

What can we realistically do to return the river closer to its initial state, so it can provide benefits for both people and nature?
"Addressing the above questions with our binational partners is crucial and has been the main focus of our work," Briggs said.

In coordination with our binational partners, WWF and work crews formed of residents from both sides of the river are focusing on 380 miles of river in Big Bend and pinpointing key areas for removing giant cane—an invasive plant whose roots cling to sediment along the river banks. By fighting the cane, we can get the sediment moving downstream and the river and surrounding vegetation back to a natural and healthy state.
The river in Big Bend was historically wide and shallow, which created natural environments that protected riverside towns from floods and provided habitat for wildlife. Due to a combination of factors—wilder weather caused by climate change, reduced water flows due to dams, and an accumulation of sediment thanks to the giant cane—the river is now narrow and deep. This means native plants and animals have a less hospitable home and the people who depend on the Rio Grande/Bravo are increasingly at risk.

By removing the giant cane, WWF and partners hope to reduce the amount of sediment that builds up along the banks, as well as help the river's flow push the existing sediment downstream. This will enable the river to return to a shallower, wider state.

So far, giant cane has been removed along over 30 miles of both sides of the river, and the results feel promising.

"It is a long-term process," said Briggs. "But I feel like we're on the right track. And the fact that we're seeing positive results by bringing together people and organizations from multiple sectors, from big businesses and riverside communities, and from both countries, is a wonderful thing for a border that often doesn't get a lot of positive press."