Clean water for healthy communities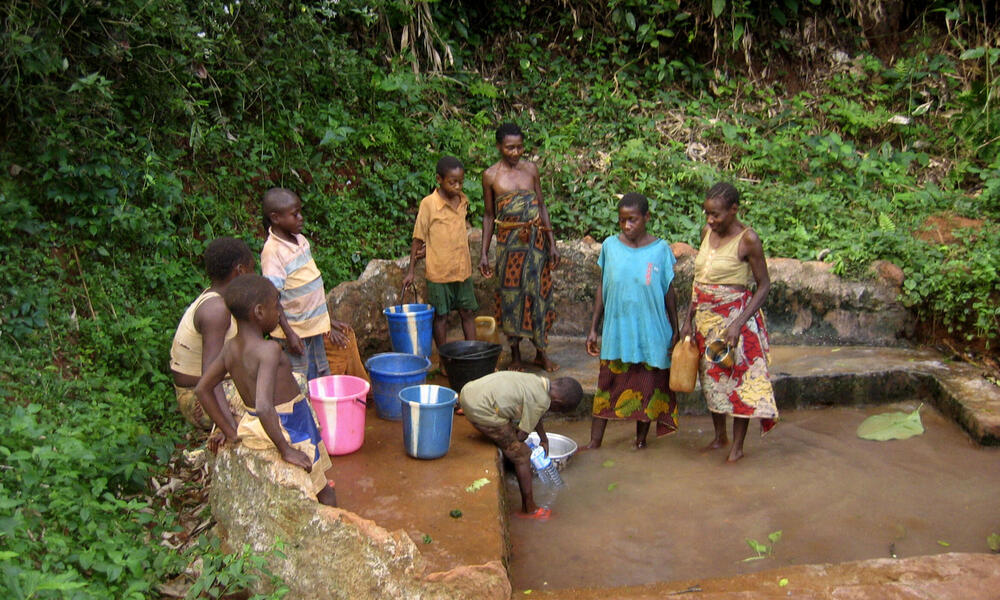 Picture a day without clean water: You wake up to dirty clothes and bedding, as laundry is limited. You don't take a shower, you can't wash your face, and there is no coffee. As a woman in some places, you must take your daughter on a six-kilometer trek to fetch water for the day's cooking, drinking, and caring of ill family members. To go to the bathroom, you wander deep into the fields, which is not only an inconvenience—it's a safety risk. Besides snakes, spiders and aggressive animals, there are also ill-intentioned men. Sexual harassment and rape are not uncommon.
Sadly, the walk to the toilet isn't the only risk; diseases caused by inadequate sanitation and unsafe water kill more people every year than all forms of violence, including war. Children are particularly at risk; one out of three children die every minute from a preventable water-borne disease. More than half of all primary schools in developing countries do not have adequate access to fresh water and nearly two-thirds lack facilities to go to the bathroom or wash hands.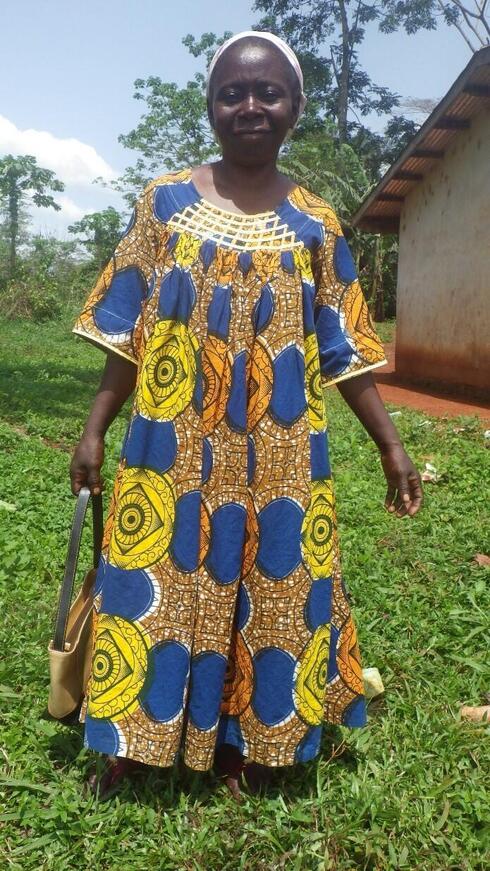 Africa is infamous for being the hot spot of these issues, but outside Cameroon's Lobeke National Park, women are bucking the trend. And in one village, Marie Georgette Dokou is leading the way.
Improving water access, sanitation and hygiene
A proud mother of nine, Dokou has emerged as a leader of the Women Health and Conservation Society (WHCS). Founded in 2008 with help from WWF, WHCS is a group of over 30 women committed to improving water access, sanitation and hygiene (WASH), among other issues.
Together, these ladies help raise awareness about hygiene and sanitation, assist schools in building latrines (with separate options for boys and girls) and rain-fed hand-washing facilities, align water use with ecosystem needs, and ultimately improve their livelihoods. They have become bee keepers and chicken farmers, public speakers and project managers. And all of this started when they began making soap.
Dokou and her friends have made and donated over 500 bars of soap to local schools, and they've combined this with demonstrations of hand-washing practices and sanitation. To ensure they can continue to give soaps to the schools, they make extra to sell in the market, where soap is increasingly popular. The soap, latrines and sanitation practices in schools have decreased diseases in the area proving the power of collaboration.
"L'Union fait la force, Oyé!" Dokou said. Together we are strong!
Working together for clean fresh water
And for WWF, strong, healthy people working together supports conservation goals. Sustainable access to fresh water and sanitation leads to healthier people and economic growth. That, in turn, facilitates improved environmental management and stewardship. In other words, healthy communities help preserve a healthy planet, and a healthy planet is the foundation for healthy communities.
Water—and the sanitation it provides—is an essential ingredient for healthy human life. It is crucial to remember this as world leaders finalize the Sustainable Development Goals, a United Nations-led global framework that will guide development priorities for the next 15 years. We are excited to see governments are ready to commit to a dedicated goal on water that will include access to water and sanitation, as well as sustainable WASH development, and conservation of freshwater ecosystems.
Successful WASH projects integrate freshwater ecosystems and take a holistic approach that benefits the planet, local economies, and people like Dokou.